Remember those AT-AT walkers from The Empire Strikes Back? Those big and intimidating—but ultimately clumsy and cumbersome—robots that trudged through the snow during the Empire's assault on the Rebel base? Well, we can't help but wonder if those fictional machines served as Hyundai's inspiration for its latest concept at the 2019 Consumer Electronic Show (CES).
Introducing the Walking Car Concept or 'Elevate,' a car with...well, legs. Hyundai classifies it as an Ultimate Mobility Vehicle (UMV), and it's designed for use in emergency situations where four wheels aren't the best mode of transport—fires, earthquakes, floods, and so on.
"When a tsunami or earthquake hits, current rescue vehicles can only deliver first responders to the edge of the debris field. They have to go the rest of the way by foot. Elevate can drive to the scene and climb right over flood debris or crumbled concrete," says John Suh, Hyundai VP and head of the carmaker's Center for Robotic-Augmented Design in Living Experiences (CRADLE). The executive also outlined the concept's possible use for helping people with disabilities.
ADVERTISEMENT - CONTINUE READING BELOW ↓
The good thing about the Walking Car Concept is that it appears to be a lot more graceful than an AT-AT, and won't be deterred by a pesky tow cable. Watch the video below for a demonstration of how it imitates the gait of different species. Jokes aside, this kind of innovation could seriously save a lot of lives in an emergency.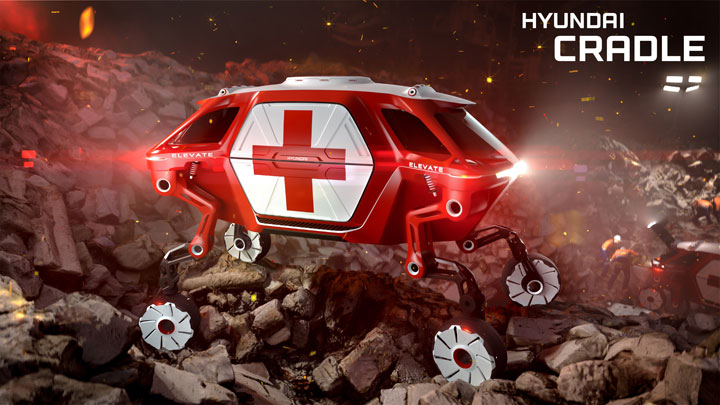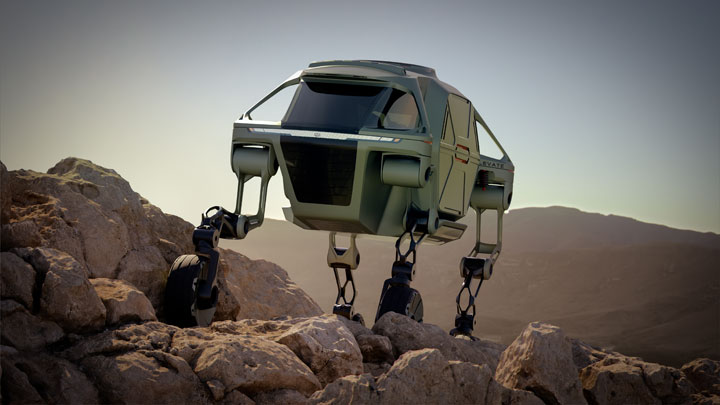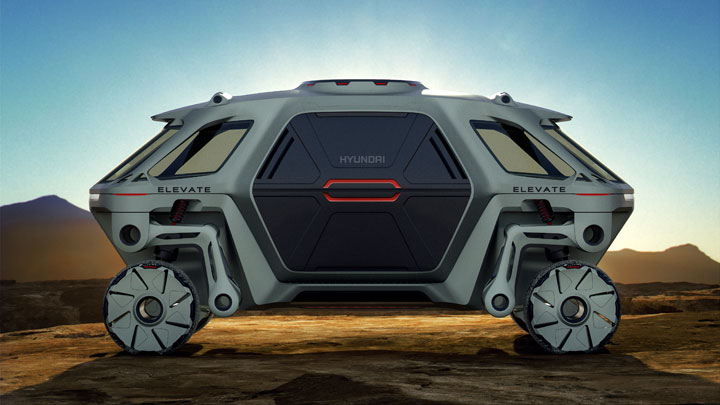 ADVERTISEMENT - CONTINUE READING BELOW ↓