Here's another (probably) affordable electric crossover with a range above 480km. The Kia e-Niro goes on sale in the UK in March next year.
It was unveiled at the Paris Motor Show, and a quick hop into the backseat revealed it is indeed usefully bigger than the Hyundai Kona EV with which it shares its battery and electric gubbins. At 4.4m long, it's 20cm longer on the outside than the Kona, and has a useful 450-liter trunk, so the batteries don't evict your luggage.
Though it's built in Korea in two battery capacities, the UK will only get the bigger pack. That stores 64kWh. It feeds a 204hp electric motor, for 0-100kph in 7.8 sec.
Drive it like that and you won't make the claimed 484km range, of course, but on the WLTP urban test, it makes 615km. In other words, gentle acceleration and lots of regenerative braking are good for range, as with any other EV. Unfortunately, also as per any rival, fast motorway cruising suppresses range, and Kia doesn't quote a figure for that.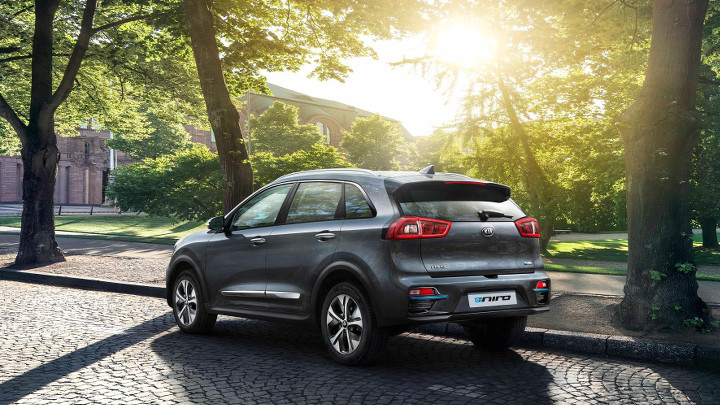 Continue reading below ↓
Recommended Videos
Still, it has the ability to accept 100kW charging, and can get back to 80% state of charge in about 45 minutes.
One handy economy aid is built into the navigation. When you've entered a destination, it lights a lamp on the dash at the right moment to lift off and coast to the next junction, so you can stay off the disc brakes. The e-Niro also has an efficient heat pump instead of a standard heating system.
We'll know prices closer to the time. As it's a Kia, you get a seven-year 160,000km guarantee, battery and all.
Oh, and Robert de Niro will be doing the ads. We didn't make that up.
Note: This article first appeared on TopGear.com. Minor edits have been made.