No chance you'll bump your head or bang a knee getting into this thing.
This is the Kia HabaNiro. The Korean car manufacturer created this all-wheel-drive, fully-electric (with over 480km of range) concept vehicle at its California design studio, and whether you're ridiculously tall, hefty, a klutz, or all of the above, you'd be hard pressed to find a more suitable car to hop into.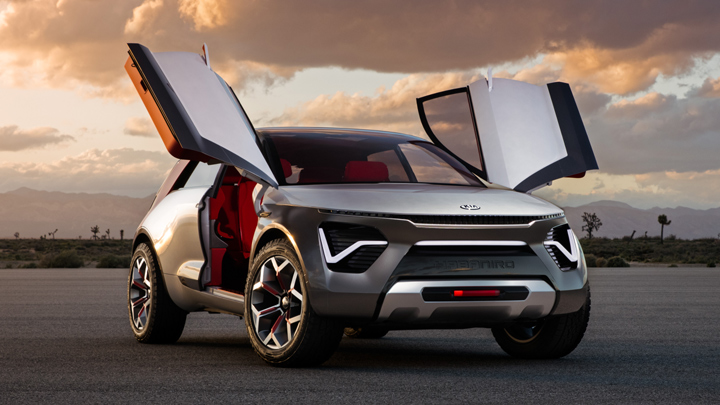 Is passing through one door proving too inconvenient for your massive frame? Why not open up the HabaNiro's entire side? All four butterfly doors swing open in a scissor-like manner to reveal a futuristic red interior—just be sure to mind the vehicles next to you.
The exterior is equal parts rugged and snazzy, with large 20-inch wheels, a muscular profile, and sides devoid of traditional lines and design cues. This is also the first Kia we've seen in a long while without a tiger-nose grille.
Inside, there's a clean look with a decent amount of futuristic bits to warrant the car's 'concept' tag. The seats and the center console appear to be floating, and instead of traditional screens and controls, there's a 'full-width windshield head-up display' and a touch-operated conclave acrylic instrument panel.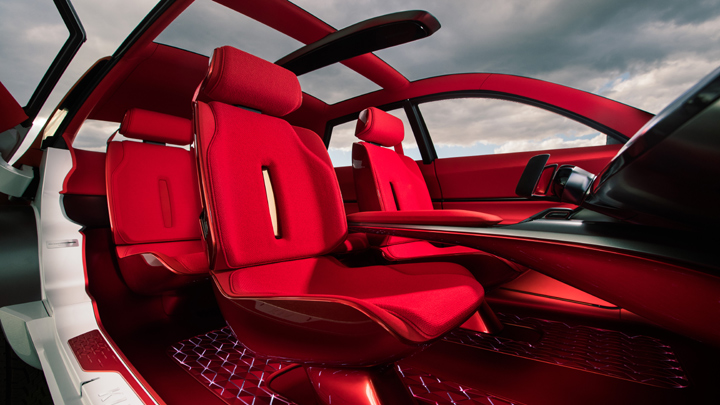 Kia's bragging about a 'Perimeter Ventilation System' and 'Lighting Color Effect,' too—though by the looks of it, these are just fancier terms for an A/C and ambient mood lighting, respectively.
While the neat doors and the over-the-top interior are nice, the heart of this concept is Real-time Emotion Adaptive Driving (READ). The tech, first introduced at this year's Consumer Electronics Show (CES), analyzes a driver's emotional state to alter the interior to suit a driver's mental state.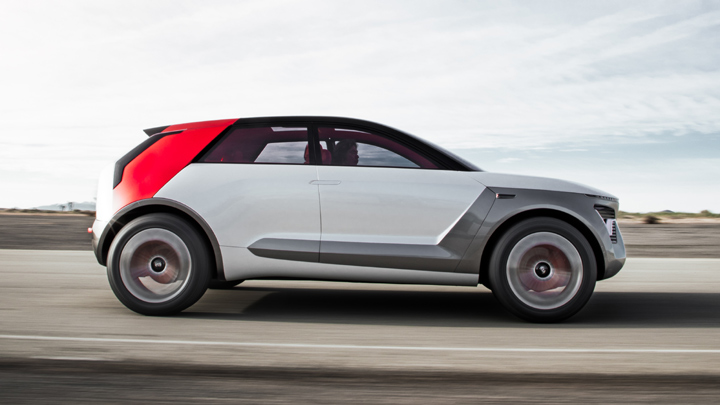 "We wanted this concept to be comfortable navigating city streets, carving turns on a coastal road, and off-roading with confidence to remote wilderness adventures," says Tom Kearns, Kia's vice president for design.
"We imagined a car for everyone and nearly everything," he continued. "Then, when we saw the finished product, we were blown away by the imagination of the HabaNiro's creators and its laboratory of technology and we want it in our driveways. Today."