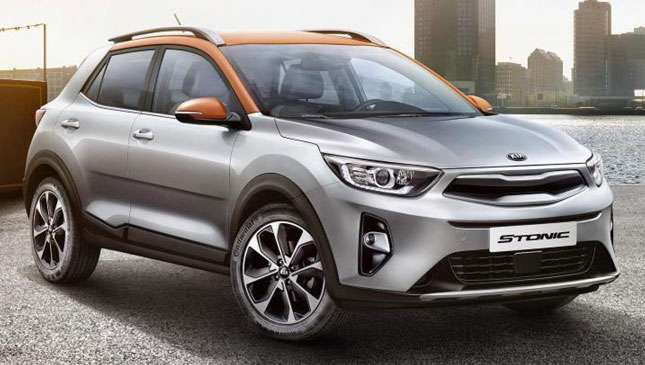 This is the new Kia Stonic, and we reckon you know the story by now. Y'know how compact crossovers are rather big business? As in, Hyundai and Citroen have revealed their very own takes within the last week? Well, here's yet another one. Think Kia Rio supermini, on tiptoes. That's the Stonic.
ADVERTISEMENT - CONTINUE READING BELOW ↓
What do we reckon to the looks, then? After all, there's a lot of competition to stand out against. The Stonic wears its rough'n'tumble kick-plate-style bumpers well, but the signature detail is that color-contrast roof, which Kia confusingly refers to as a 'Targa style roof.'
Hmm. We can confirm that the Kia Stonic's roof does not lift out, a la Honda NSX or mid-1980s Porsche 911, so it shouldn't be called 'Targa.' It should be called 'color contrast roof.' You can have 20 different body paint finishes and five colors for the roof, since you ask.
What else? Well ,there's the standard Kia 'tiger nose' face, behind which you'll be able to spec numerous gasolines and diesels, most interesting being the 1.0-liter turbo three-cylinder petrol good for 118hp and a 1.6-liter diesel aimed at low-CO2 tax breaks and company car users. All pretty standard stuff.
Like most Kias and Hyundais, the Stonic's been subjected to chassis tuning in Europe to make sure its steering and suspension are up to the task of aggressive European driving habits in general, and rubbish British roads in particular. You won't be able to have four-wheel drive (as if you were going off-road), but there is torque-vectoring on board to tidy up your wayward cornering.
ADVERTISEMENT - CONTINUE READING BELOW ↓
Recommended Videos
Inside, well, it's a Kia Rio, but with a higher roof, and orange bits in this one to match the orange not-a-targa roof. Standard equipment includes Apple CarPlay and Android Auto, and optional packs add so much anti-crash and pedestrian-saving tech we suspect the Stonic might be nominated for the Nobel Peace Prize.
Kia's clearly done some serious homework for its first B-SUV: It reckons the sector currently does up 1.1 million European sales and will soar past 2 million by 2020, overtaking C-segment SUVs like the Kia Sportage and Nissan Qashqai in the process. So, you'll be seeing one or two of these Stonics about, then.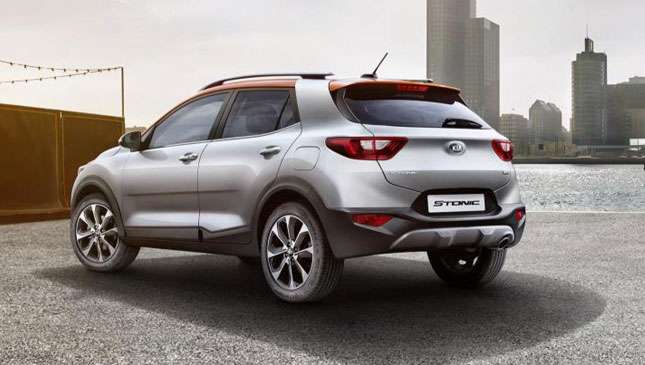 ADVERTISEMENT - CONTINUE READING BELOW ↓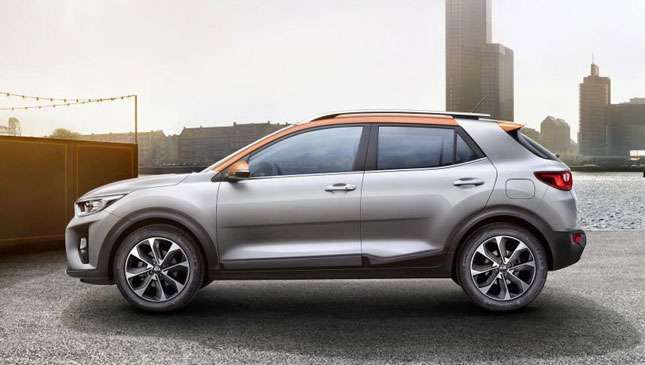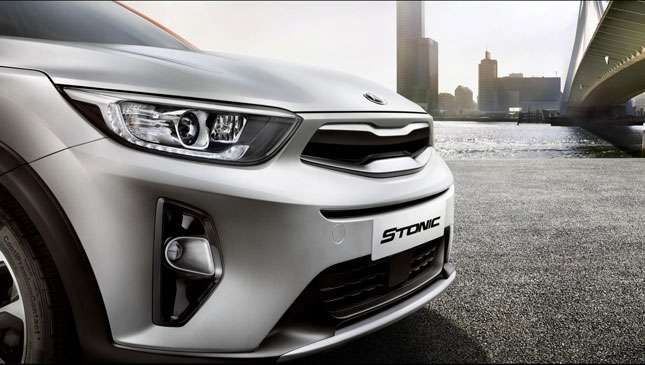 ADVERTISEMENT - CONTINUE READING BELOW ↓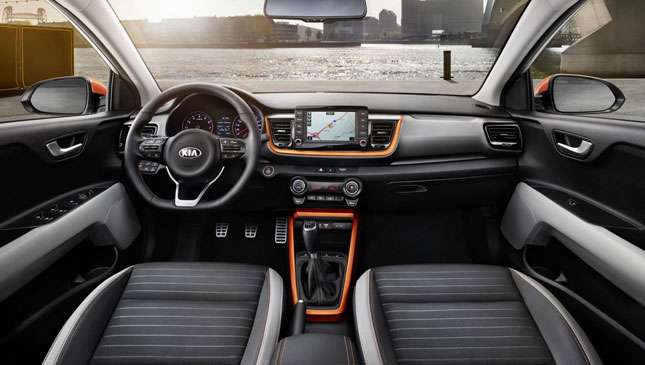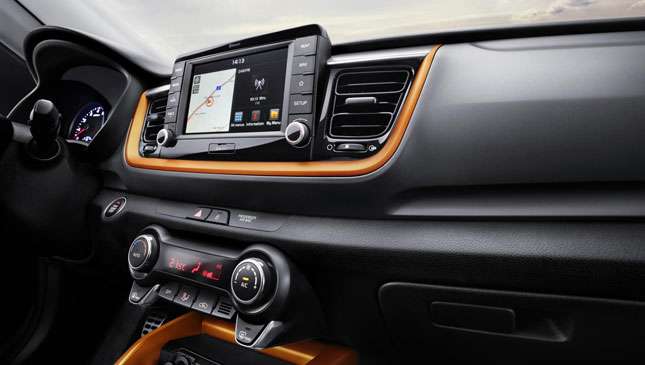 ADVERTISEMENT - CONTINUE READING BELOW ↓
NOTE: This article first appeared on TopGear.com. Minor edits have been made.