You can tell a car has been designed and built in America when, despite it being a giant eight-seater, it's described as a 'midsize SUV.' From hamburgers to highways, everything is bigger in America. Kia knows this, and in a bid to boost its US sales, it has unveiled the new Telluride SUV.
ADVERTISEMENT - CONTINUE READING BELOW ↓
Designed in California and assembled in Georgia, the Telluride is as American as Bruce Springsteen and cheese in a tube. This is certainly not a Korean Kia as you know it.
On the outside, it looks fantastic (even Rolls-Royce and Bentley could take notes). The boxy look and the oversized arches give it a purposeful stance, and we think a standout rear skid plate should be obligatory on anything that can handle the rough stuff.
It's not typical Kia on the inside, either. With quilted leather, brushed metal, and matte-finished wood, the interior should be of a higher quality than most American-made cars. 
There certainly isn't a shortage of optional extras. Given that the current press shots show a six-seat layout, we would wager that a box can be ticked to delete bench seats on the second and third rows, replacing them with those lovely looking armchairs.
Buyers can also add a whole range of infotainment options, including a Harman Kardon audio system, and plenty of safety tech designed to make life at the wheel as relaxing as possible.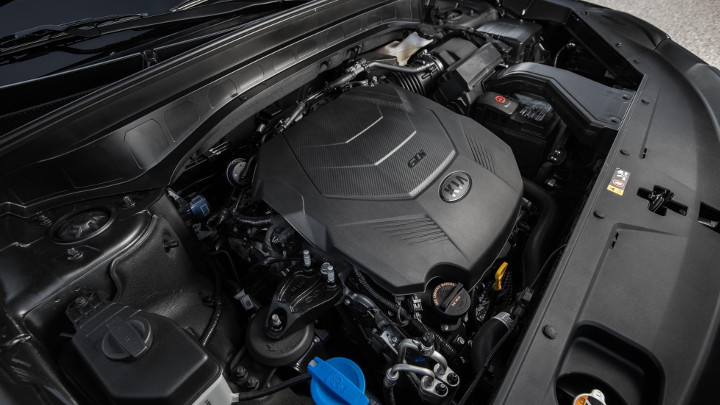 Mechanically, the Telluride deploys a 3.8-liter V6 with 291hp and 355Nm of torque—presumably just enough to shift what will be a hefty curb weight. The power then goes through an eight-speed auto 'box, sent to either two wheels or four, again depending on what choices you make in the showroom.
ADVERTISEMENT - CONTINUE READING BELOW ↓
As you've probably deciphered, the Telluride is made in the US, for the US, so chances of having it here are slim. Pricing for Americans will be announced nearer the on-sale date—but bear in mind that a Kia is no longer the budget option.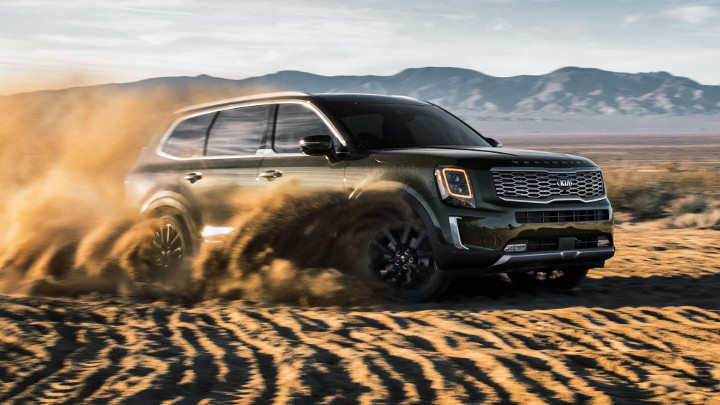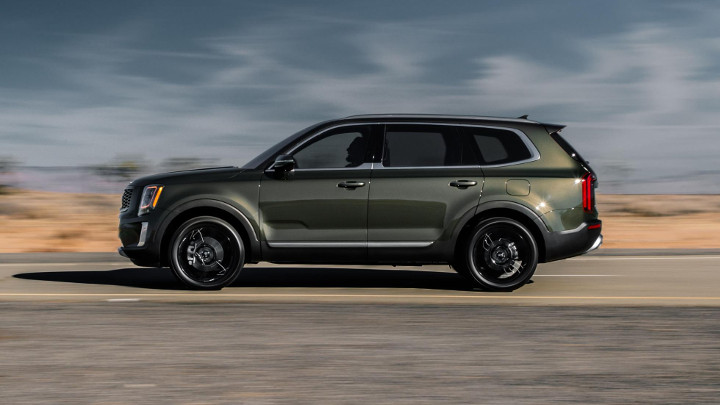 ADVERTISEMENT - CONTINUE READING BELOW ↓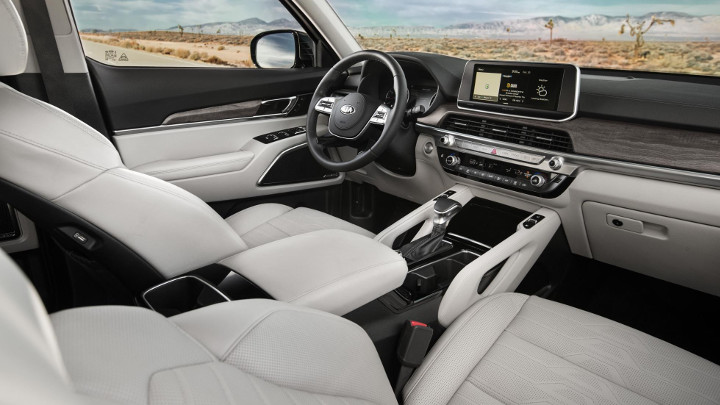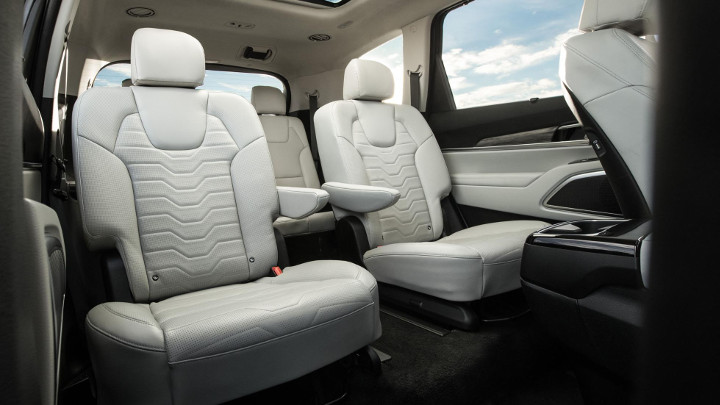 ADVERTISEMENT - CONTINUE READING BELOW ↓
NOTE: This article first appeared on TopGear.com. Minor edits have been made.