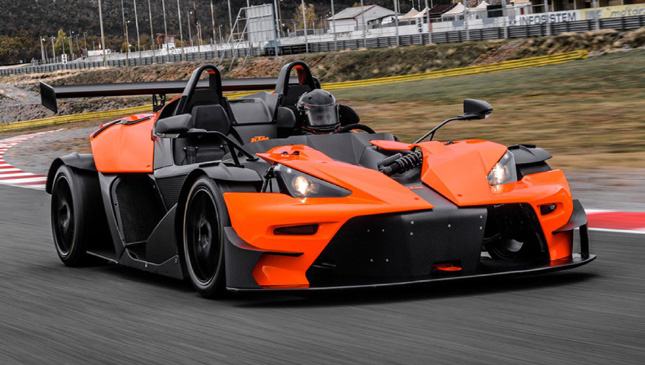 Say hello to two newly face-lifted breeds of the KTM X-Bow—the pretty hardcore X-Bow R, and the really hardcore X-Bow RR. You can tell the two Tic-Tac colored cars apart thanks to the RR having a new, massive rear wing…plus many other little wings.
Both are track-orientated two-seat loonies powered by juiced-up versions of Audi's 2.0-liter four-cylinder turbocharged TFSI engine. But the R is only turned up to 295hp and 407Nm, whereas its bigger RR brother has had the dial turned right up to 355hp and 475Nm.
The RR gets forged wheels, Brembo brakes, unique suspension tuning and super sticky tires compared to the R, but visually the differences between the two used to be slight. That was until KTM decided to bolt its new "Aerodynamic Package 4" onto the RR.
Ticking that box gives you fat gurneys on the underbody and wheel covers, an extended front splitter, and that giant rear wing fitted on the back.
Through these, you garner a massive 30% improvement in downforce compared to the normal 400kg of aero grip generated at 160kph. That's more than twice as much as the X-Bow R. This, in conjunction with the sticky tires, means that you can pull over 2.0G laterally—enough to jumble your organs into a right mess, basically.
Continue reading below ↓
Recommended Videos
Unfortunately, there are no confirmed performance figures to shout about yet. But with that cool, insect-like face, and new mad rear wing, KTM's carbon-heavy lightweight is looking crazier than ever. And the good news is that you can retrofit it onto your current X-Bow if you have one. You lucky sausage.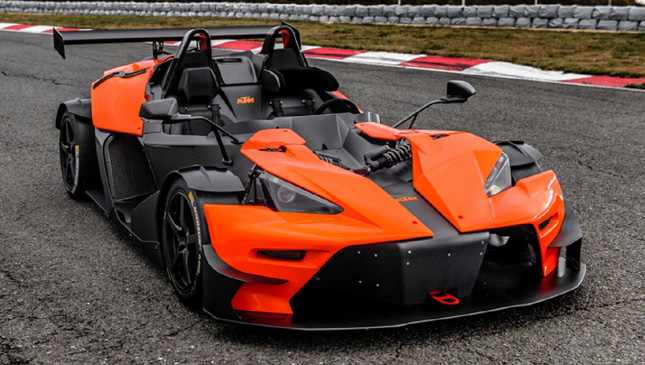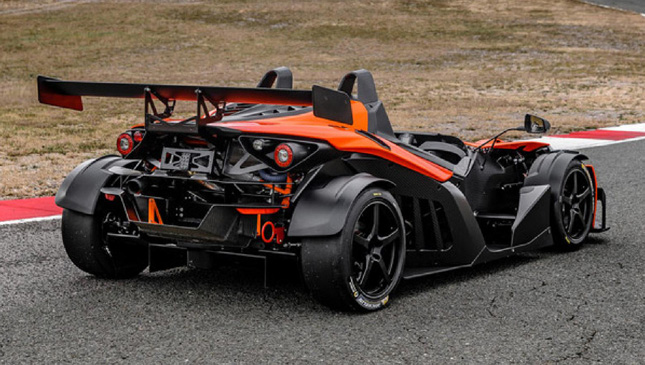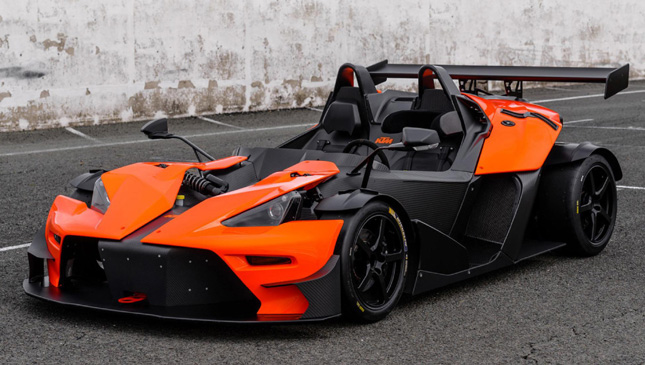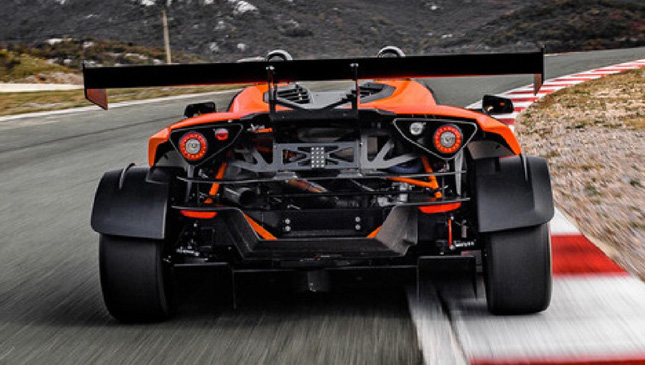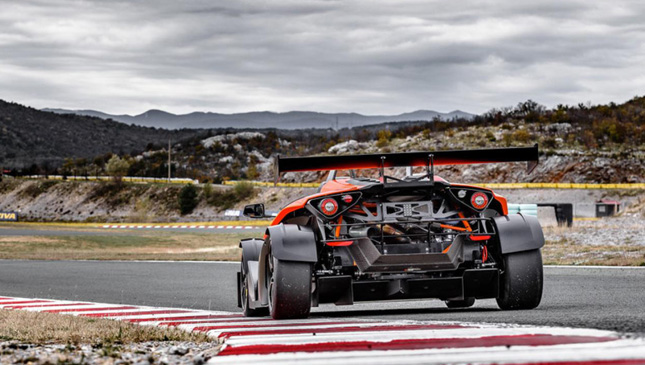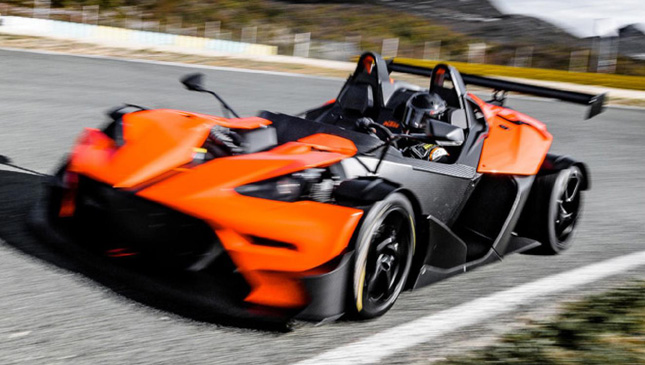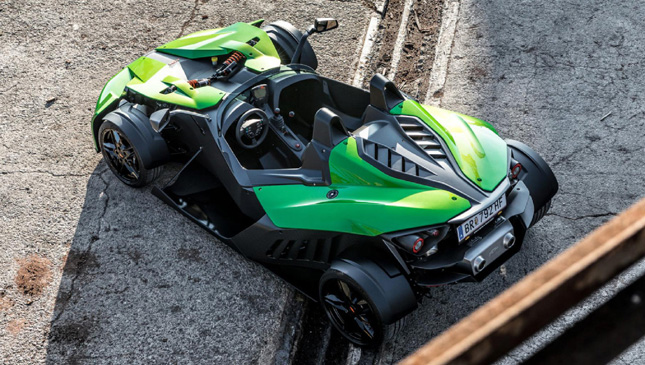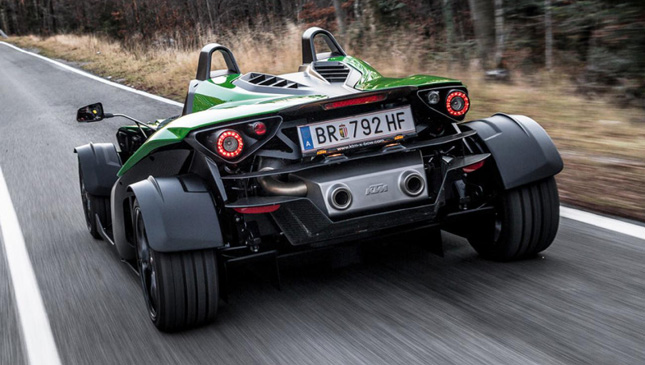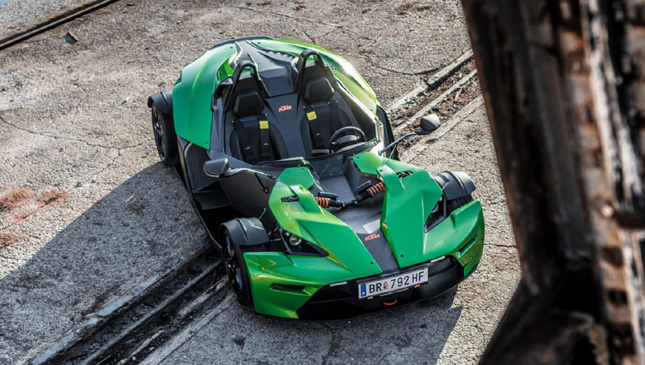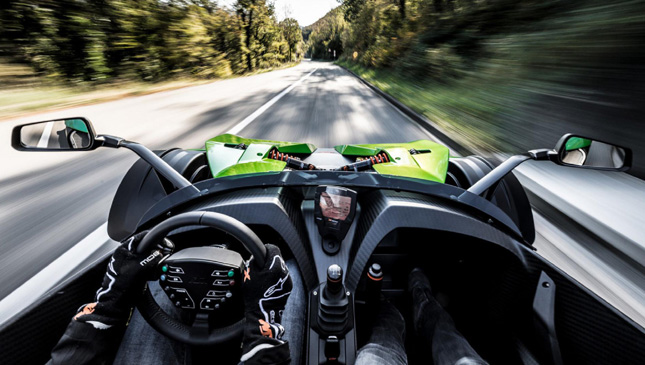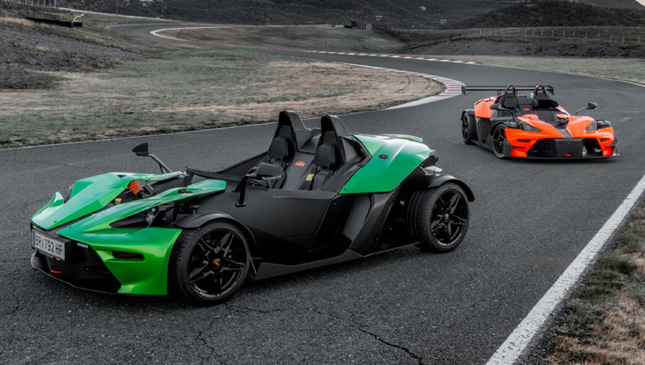 NOTE: This article first appeared on TopGear.com. Minor edits have been made.