It's been 12 years since KTM dropped the X-Bow upon us, and we haven't heard from it for a while—as far as four-wheeled offerings are concerned, anyway. But Austria's only car manufacturer—and Europe's largest motorcycle manufacturer—hasn't given up on cars. In fact, it's looked at the new GT2 racing regulations, licked its lips, and thought, "We'll have a bit of that."
So, it's building this, the KTM X-Bow GTX—a 600hp, 1,000kg, big-downforce, closed-cockpit racer for track days, and which will also take on the likes of Audi and Porsche in the new GT2 class.
In case you missed it, GT racing is set for a bit of a shake-up in 2020 with the introduction of a GT2 class. However, nothing is as simple as it should be in the world of motorsport, so GT2 cars will fill the current gap between GT3 and GT4. Anyone else getting the feeling they should have gone with a different name? One slighty less confusing. Either way, it's a championship of big power, high-top-speed cars that have less aero than GT3 for people with less talent than the pros. So, expect cool cars. And crashes.
Continue reading below ↓
Recommended Videos
But seeing KTM's new car stuffed in a wall won't be a pretty sight as it's a good-looking thing. Annoyingly, we've only been supplied with two images, so we can't see its face—but we can see that the side profile is wonderfully sleek and sharky.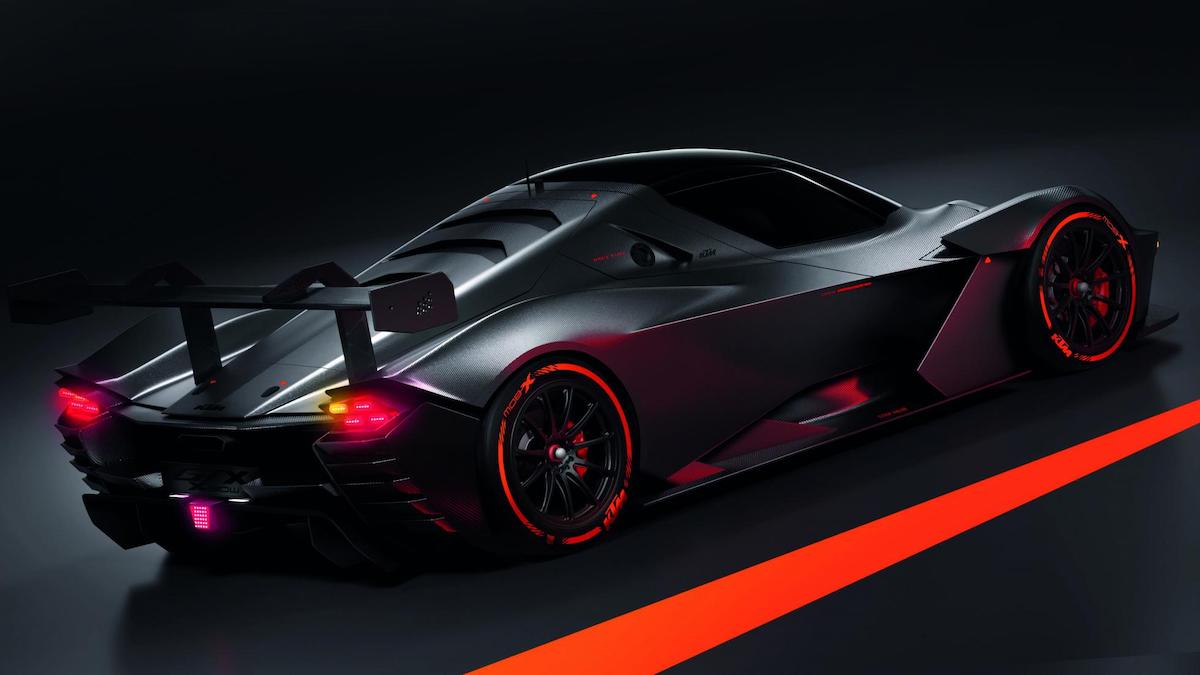 It's light, too, with a carbon monocoque chassis and lots more carbon on top of that. In fact, the GTX's basic weight (before the pesky Balance of Performance rules come into play) is around 1,000 kg. Which, when you combine it with an Audi-sourced 2.5-liter five-cylinder engine with 600hp, you're talking 600hp-per-ton. Quick maths.
If some gentleman racer does decide to run out of talent and have a shunt, the GTX is a good place to have it. KTM is the first manufacturer to combine a homologated monocoque with a homologated GT cage and, on request, also with a homologated advanced seat. Other than that, info is pretty scarce and we have no performance figures.
KTM will offer both a GTX and GT2 version of the car, with the GTX being the unrestricted model that will run outside of SRO's (GT2's governing body) Balance of Performance rules and be intended for track-day use. An initial batch of 20 cars will be available later this year, although the GT2 car is still subject to final homologation, set to hit the track whenever KTM gets the green light.
NOTE: This article first appeared on TopGear.com. Minor edits have been made.