This is the Lamborghini Huracan Sterrato. Immediately, we must commend Lamborghini on building what looks like—on first impressions—the perfect car for the modern world.
Just look at it. That bulked-up bodywork. Those all-terrain, off-road wheels and tires. Raised suspension. While it might harbor desires of devouring the world's rally stages and off-road courses, it certainly won't break a sweat bouncing over the odd pothole or suspension joint.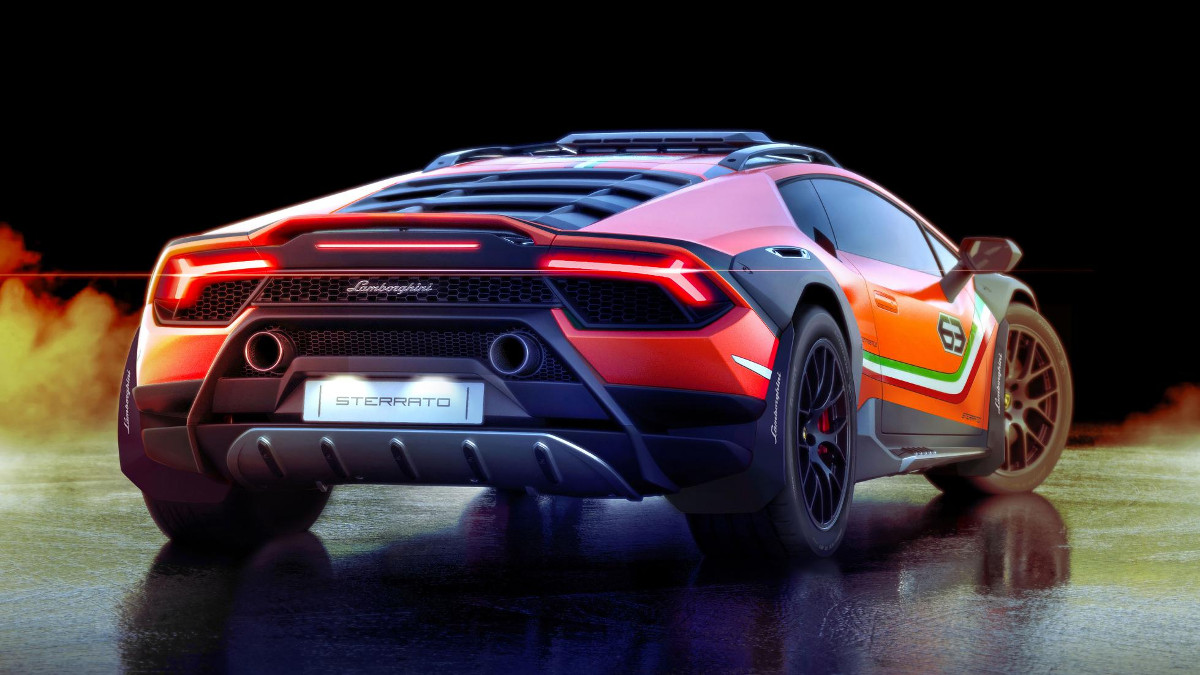 ADVERTISEMENT - CONTINUE READING BELOW ↓
It is meant, says Lamborghini, to bridge the worlds of the supercar and 'challenging' environments. To the first point: Rhe fundamentals riff off the Huracan Evo, replete with that 5.2-litre naturally aspirated V10 and 630hp.
To the second point: Lambo's engineers have recalibrated the drive systems to better cope with off-road hooning. Not our guesswork, but Lambo's own confirmation: The LDVI system (Lamborghini Dinamica Veicolo Integrata) "provides enhanced rear-wheel-drive behavior, producing more torque together with additional stabilization in oversteer maneuvers." In plainer English? Find some hills, pin the throttle, send it.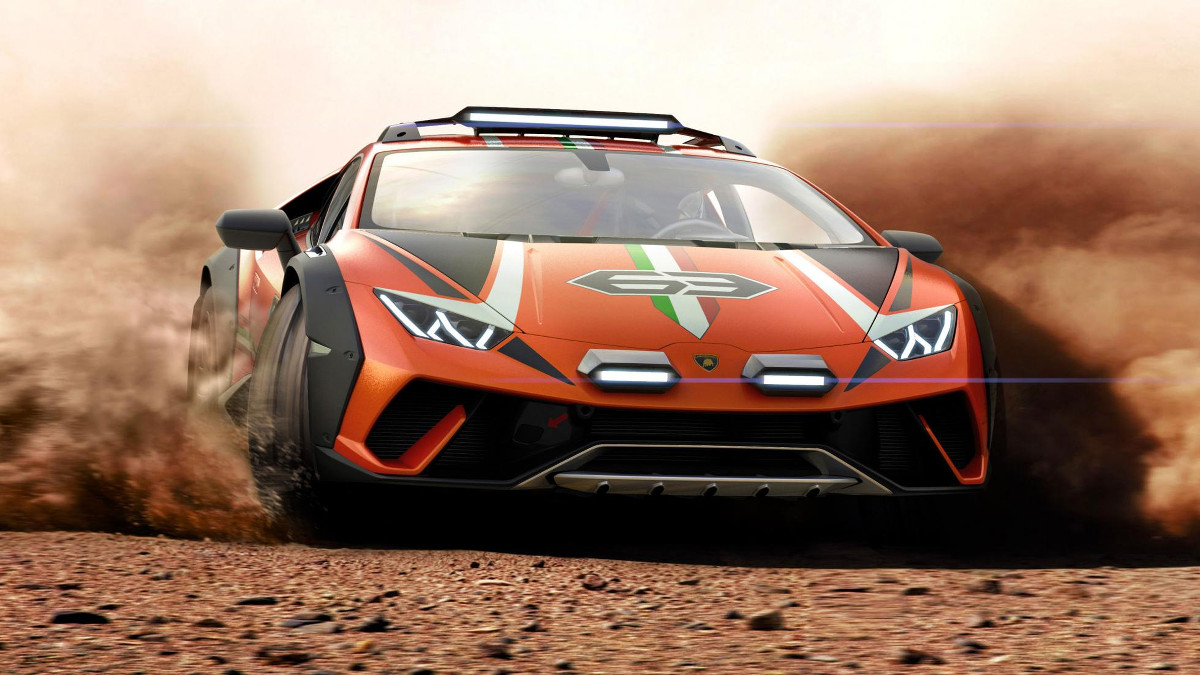 ADVERTISEMENT - CONTINUE READING BELOW ↓
Recommended Videos
The Sterrato sits 47mm higher than a regular Huracan Evo, and Lambo has increased the departure angle and front approach, and widened the tracks 30mm front and back. Then come those new widebody wheel arches with integrated air intakes, all the better to accommodate those delightful 20-inch wheels riding on "balloon" tires.
There's special underbody reinforcements on this Huracan Sterrato, along with body protection—a rear skid plate acting as a diffuser. Aluminum parts are integrated within the front frame, covered by a front skid plate, and there's protective bodywork: Stone-deflecting materials surround the engine and the air intakes, along with carbon-fibre/elastomeric resin mudguards.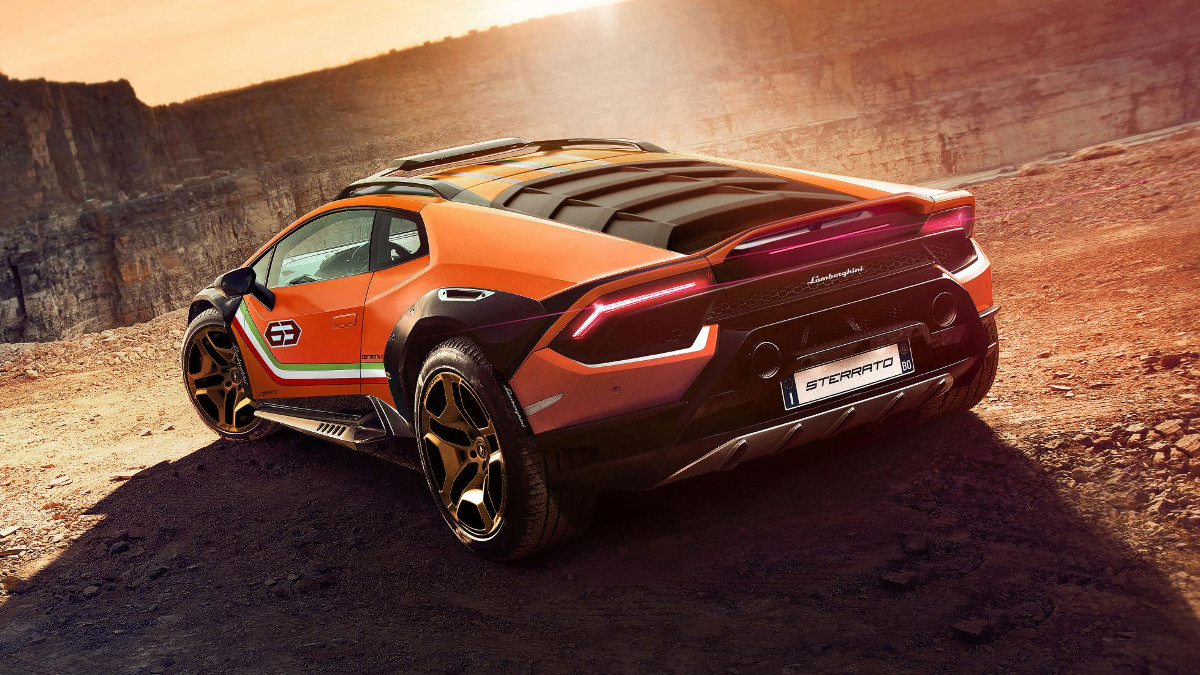 ADVERTISEMENT - CONTINUE READING BELOW ↓
A titanium roll cage adorns the interior, which we haven't yet seen, along with the obligatory carbon sports seats, four-point harnesses, and aluminum floor panels. Rally, after all. And it would be remiss of us not to mention the literal crowning glory of this Sterrato: a roof-mounted LED light bar, to match the 'flood-function' LED bumper lights.
"Lamborghini's R&D and design teams are constantly exploring new opportunities and delivering the unexpected as a core characteristic of our DNA," explains Lambo's technical boss Maurizio Reggiani. Unexpected, yes. But wouldn't a V10-engined rally-spec Huracan make perfect sense for today's potholed, creaking road network?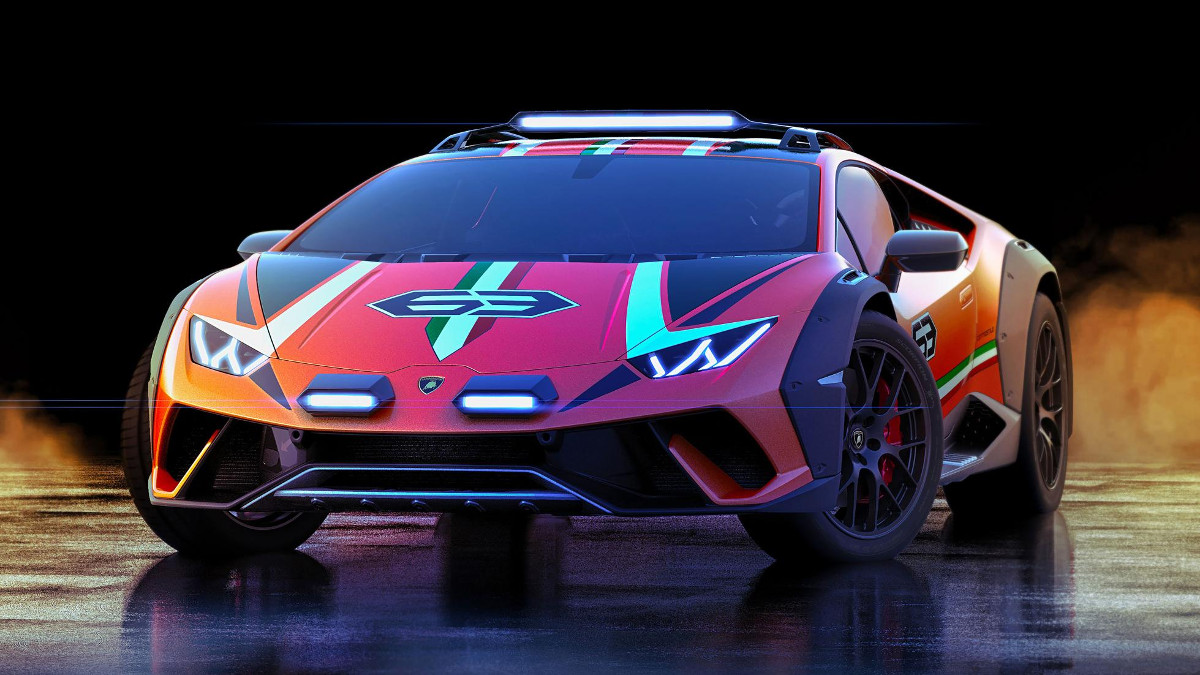 ADVERTISEMENT - CONTINUE READING BELOW ↓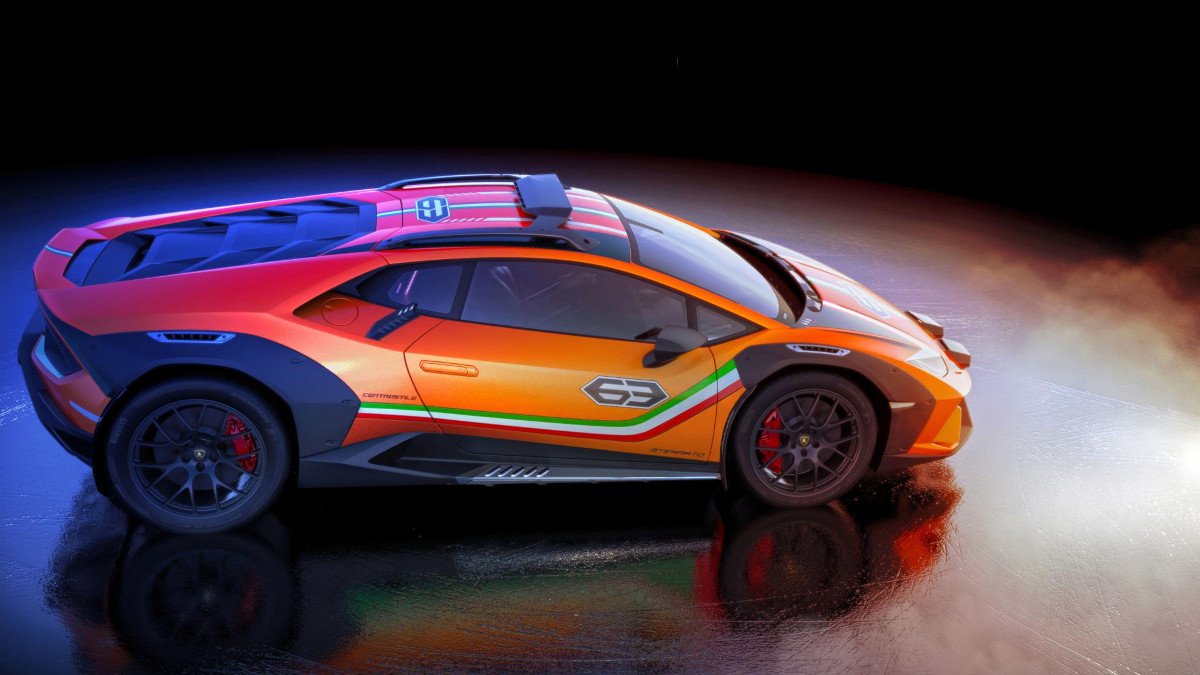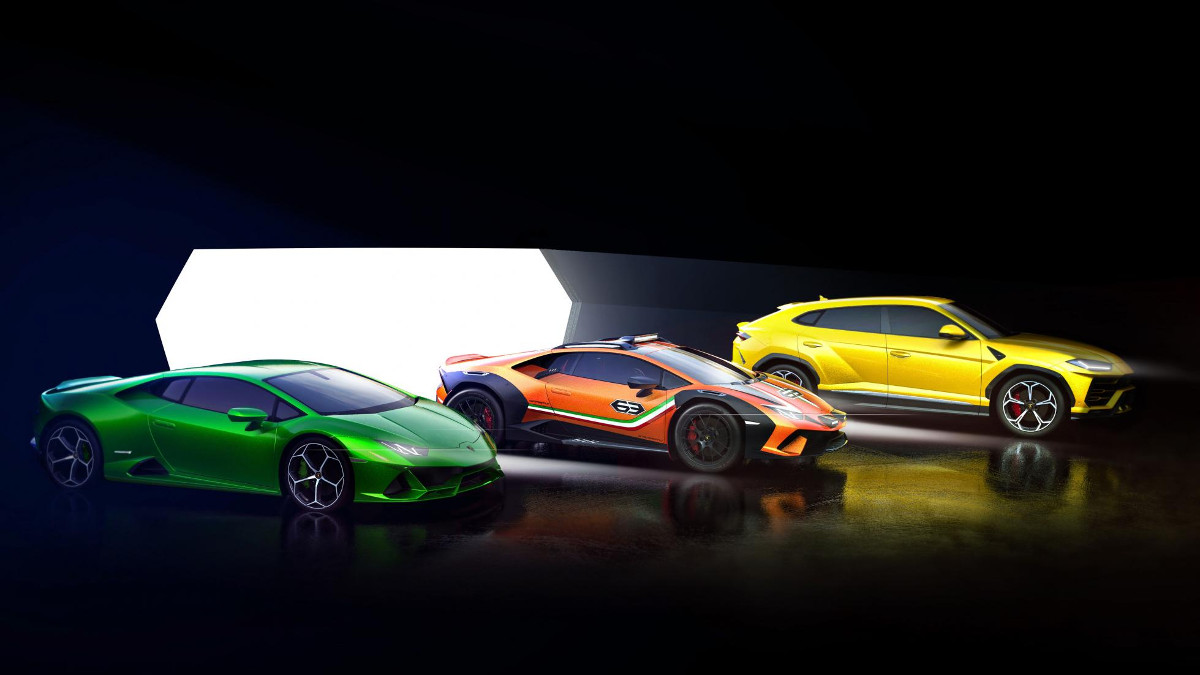 ADVERTISEMENT - CONTINUE READING BELOW ↓
NOTE: This article first appeared on TopGear.com. Minor edits have been made.