You're not looking at a Lamborghini Aventador with vents and splitters and power, you're looking at history: This is the first ever one-off model built by Lamborghini's racing division, Squadra Corse.
Welcome, then, to the 'SC18.' Okay, yes, it is indeed a Lamborghini Aventador with vents and splitters and power, but more than that, it represents a new path for enthusiastic Lamborghini motorsport customers to develop their own, personalized road-going offerings.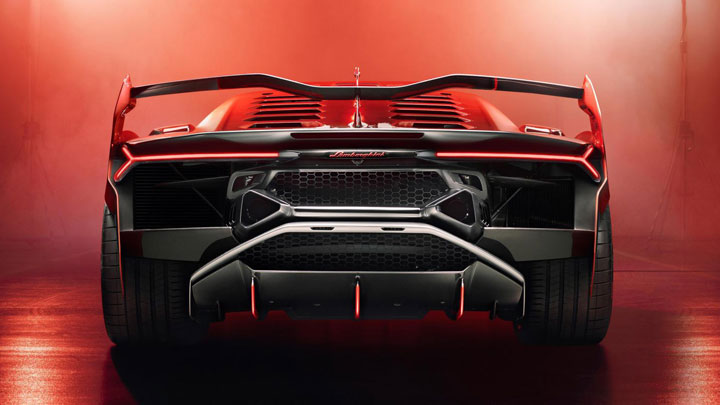 Continue reading below ↓
Recommended Videos
Which means these customers get to lean on Squadra Corse's experience and technical know-how. Take, for example, the air intakes on the hood of this one-off SC18, fashioned in the style of those the team uses for the Huracán GT3 Evo.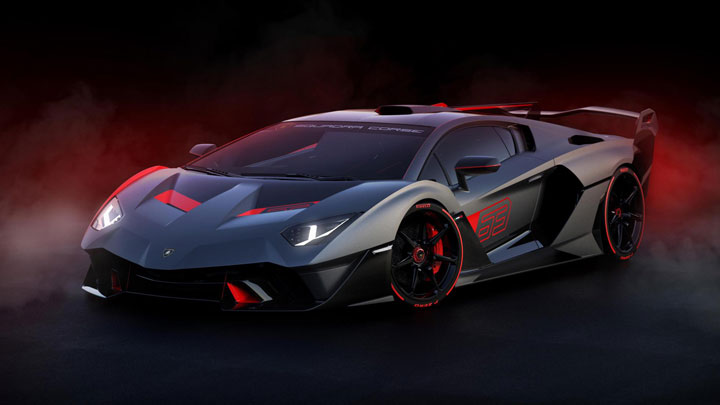 The Huracán Super Trofeo Evo, meanwhile, donates some experience in the form of arches, fins, and air scoops. Swing right around the back and you'll find a giant carbon-fiber wing with three mechanical adjustments, "able to generate the optimal downforce on any circuit," says Lambo. The body is made of carbon fiber, and the SC18 has a ground clearance of just 109mm.
So yes, it's been "road approved," but we defy you to find any road that'll accept this thing's ride height. No, the track is its natural home. As such, 12 air intakes have been pressed into the rear deck to improve cooling of that mighty V12, "a solution already tested successfully in endurance races," we're told.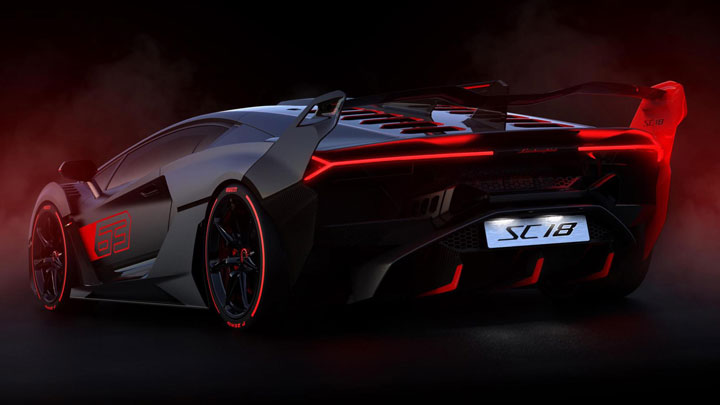 And it is a mighty V12. It runs the same spec as the nutty Aventador SVJ, with 760hp and 719Nm of torque from Lambo's trusty 6.5 liter naturally-aspirated motor. Lamborghini tells us this power is matched to "reduced weight," though no performance data is offered.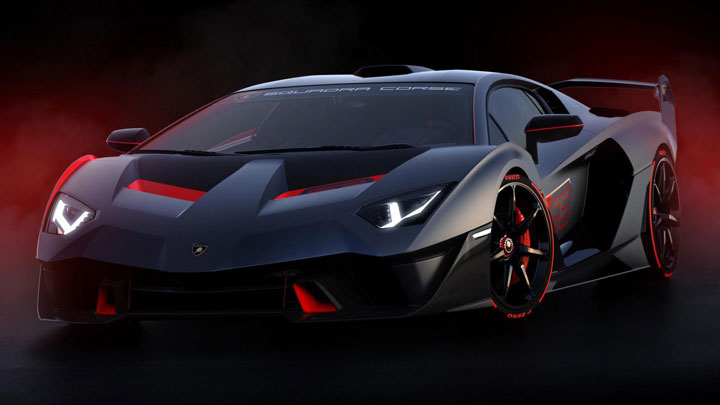 No matter: The 'regular' Aventador SVJ goes from 0-100kph in 2.8sec and 0-200kph in 8.6sec, and tops out at 349kph. And anyway, we suspect the lucky customer will be having far too much fun to worry about acceleration tenths. After all, this SC18 runs new exhausts that offer a "unique" sound. One can only imagine.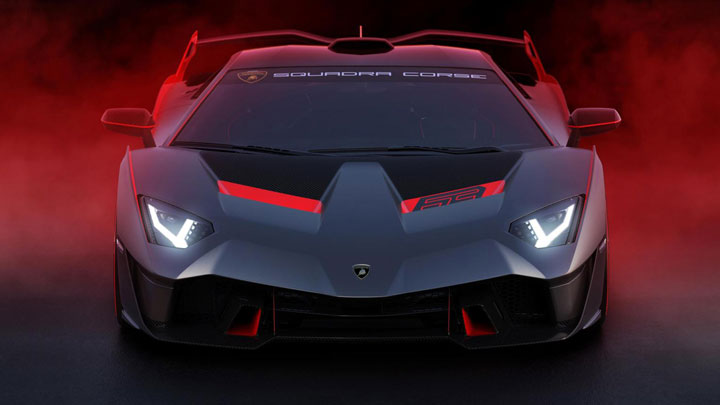 There are 20-inch single-nut wheels on the front and 21-inchers on the back running bespoke Pirelli rubber. There's acres alcantara covering the interior, and the car is utterly wild inside or out. Would you expect anything else from Lamborghini?
NOTE: This article first appeared on TopGear.com. Minor edits have been made.