If you're viewing this on a mobile device and can't see the video, please click here.
It looks like Lexus is still suffering from a very, very serious case of SEMA hangover. The luxury carmaker pulled the sheets off what is without a doubt the Los Angeles Auto Show's most ridiculous (not to mention most appetizing) vehicle: the Sriracha IS. Yep, you read that right. Sriracha.
Based on the world-favorite chili sauce, the Sriracha IS was conceptualized with only one mission in mind: "Put Sriracha in everything." And by everything, the company does mean "everything".
You see, the Sriracha theme isn't limited to just the vehicle's color scheme and a few accents here and there—the sauce is frigging everywhere. The paint itself is infused with actual Sriracha sauce to achieve the desired shade of red. In fact, look closely enough and you can see the flecks of chili flakes covering the exterior. The steering wheel was molded via Sriracha-like resin, and even features a "Hot Handling" warning. Ridiculous, but it doesn't stop there.
ADVERTISEMENT - CONTINUE READING BELOW ↓
Seat warmers and the AC system settings range from cool to 'Sriracha Hot', seats are embroidered with the iconic rooster logo, all badging is custom Sriracha, and trims and details like the vehicle's spindle grille outline, brake calipers, cabin lighting and hand-stitching come in Sriracha green. To top it all off, the trunk is fully-stocked with 43 bottles of the sauce, the key fob can dispense Sriracha, and the car features a Sriracha driving mode.
Lexus vice president of marketing Brian Smith shares with us the unquestionable logic behind the project: "The new Lexus IS is so hot, we decided to make it Sriracha hot, with all the custom details every Sriracha fan will appreciate." Right on, Brian. Right on.
David Tran, founder of Huy Long Foods chimed-in too. "I feel so humbled to see my Lexus and Sriracha friends' love for my hot sauce.The Lexus Sriracha IS is really the perfect mix for a 'hot' and 'spicy car'—just the way I like it."
ADVERTISEMENT - CONTINUE READING BELOW ↓
Recommended Videos
Now, we're not entirely certain what's running through the two companies' heads right now, but we sure do love the enthusiasm. Besides, who doesn't love Sriracha? The sauce goes with almost anything—cars included, apparently.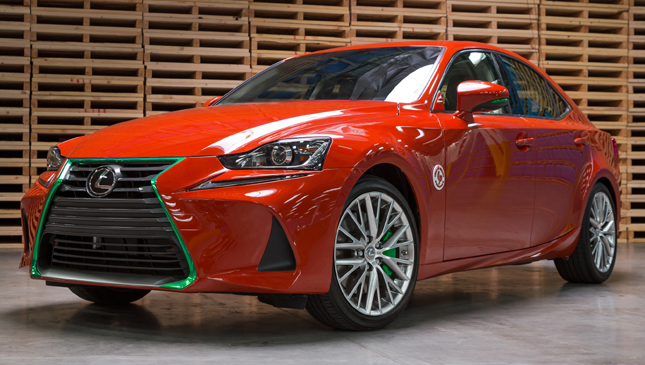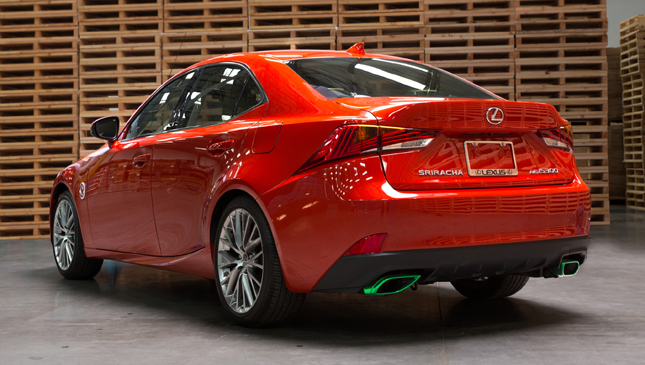 ADVERTISEMENT - CONTINUE READING BELOW ↓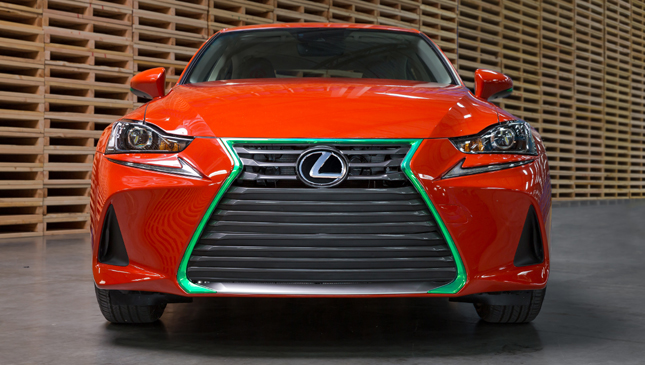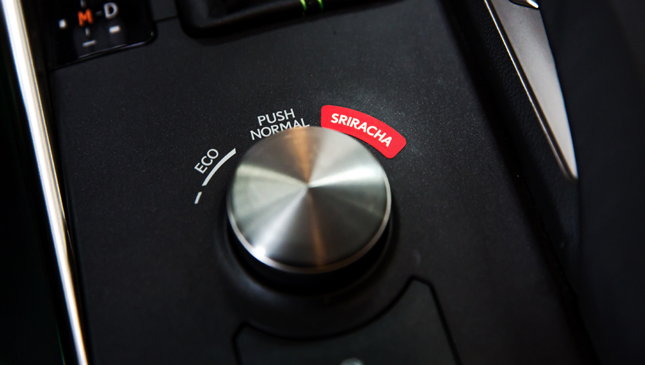 ADVERTISEMENT - CONTINUE READING BELOW ↓