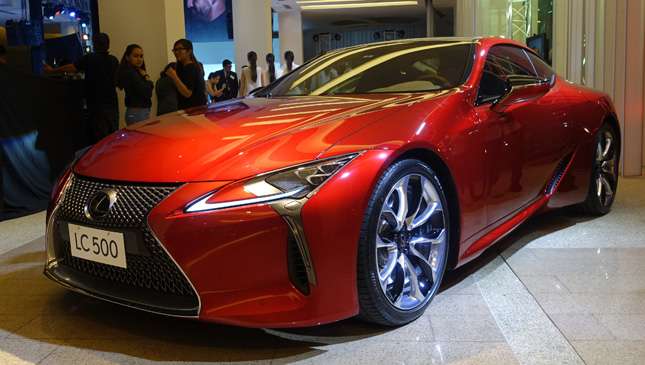 We're not sure if you will share our sentiments, but when we first learned that the new Lexus LC500 costs P8,888,000, we slowly nodded and thought, "hey, not bad."
Yes, P9 million is a lot of money, but remember what the LC is competing against. This is a GT car that is comparable to an Aston Martin Vantage V8—and the Lexus has more hp.
Also, the LC is a direct descendant of the Japanese road unicorn—the LFA. Like the Lexus supercar, the LC has a naturally aspirated engine, a sexy coupe body (sexier, actually), and a beautiful cabin you can sit in for hours. They even have similar switches mounted on either side of the gauge cluster.
Continue reading below ↓
Recommended Videos
In the metal the LC500 looks like a concept car that magically bypassed all the bean counters and killjoys who typically water down a great design. It sits very low, with bold curves and sinewy lines.
The spindle grille is flanked by two triple LED headlights. The daytime running lights are like tiny boomerangs, and they help the thrust the LC's prow forward. In the rear are multi-layered taillights that have a hollow effect that seems to go on forever. You have to see it to understand how amazing it looks.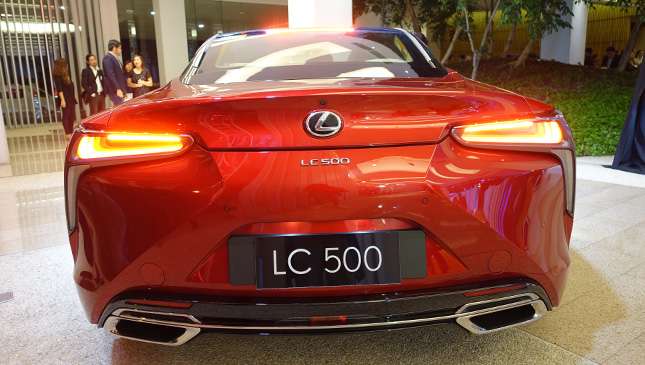 The cabin is a sea of rich leather and Alcantara. The driver sits near the car's center of gravity for maximum feedback. The steering wheel is a lovely work of art, and it nicely complements the leather shift knob. The LC now has a touchpad where the 'mouse' used to be, for controlling the Multimedia Package and its 10.3-inch display.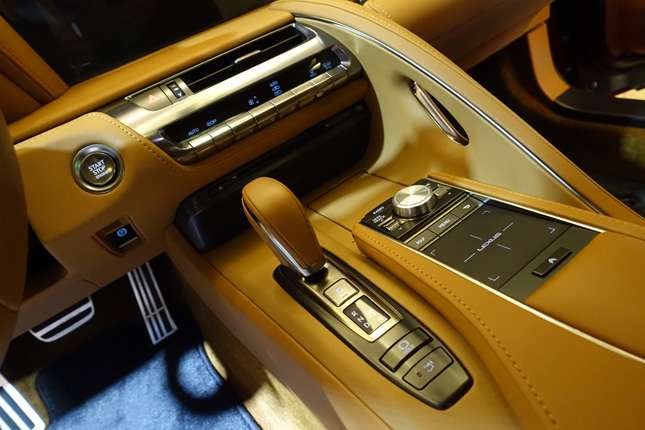 A heads-up display and a 13-speaker Mark Levinson audio system enhance the overall driving experience.
As mentioned earlier, power comes from a naturally aspirated 5.0-liter V8 producing 477hp and 527Nm. A 10-speed automatic transmission delivers the power to the rear wheels. As expected, all the electronic nannies and safety features are here.
It isn't cheap to own and park the LC500 in your garage. But we doubt if you'll find anything as beautiful and fun to drive at this price range.