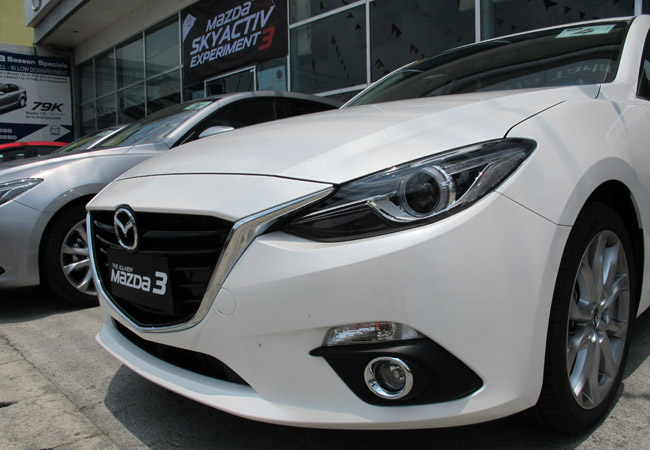 Today, Berjaya Auto Philippines, the local distributor of Mazda vehicles, is letting the motoring media drive the all-new Mazda 3--which is already effectively launched as you read this--from Manila all the way to Baler. The new compact car will be made available in our market with two body styles (sedan and hatchback) and with a choice of two gasoline engines: a 2.0-liter Skyactiv unit rated at 153hp and 200Nm, and a 1.5-liter Skyactiv motor worth 110hp and 144Nm.
Both engines will be mated to a six-speed automatic transmission. No manual-transmission variant will be introduced in the Philippines. "It doesn't really matter since the automatic transmission for both engines comes with paddle shifters," said Berjaya Auto Philippines sales and marketing director Japheth Castillo.
The four Mazda 3 variants are:
* 2.0 Skyactiv R sedan
* 2.0 Skyactiv R hatchback
* 1.5 Skyactiv V sedan
* 1.5 Skyactiv V hatchback
The official prices will be announced tonight in Baler, but Castillo guaranteed TopGear.com.ph that they will be "very, very competitive."
So, if the all-new Mazda 3 is on your short list, check out our website tonight for the new model's price list.
Photo by Vernon B. Sarne
Continue reading below ↓
Recommended Videos