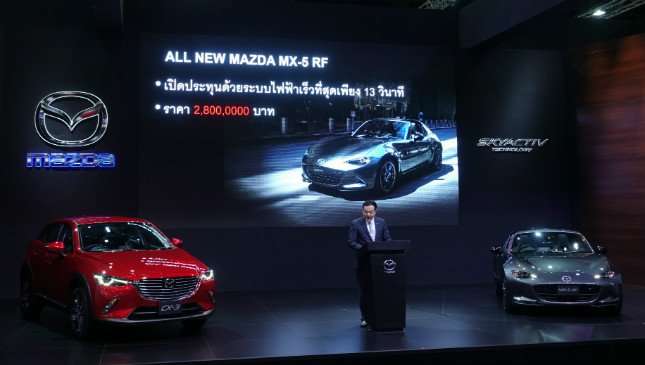 The 2017 Bangkok International Motor Show is in full swing. For the rest of the ASEAN region, the event is a good glimpse of what's to come in their backyards. It's a reason to whet our appetites and beg local manufacturers to bring in new cars, basically. At this year's Mazda booth, the cars that were unveiled gave us plenty of reasons to get excited.
The Japanese carmaker has revealed the MX-5 RF and new CX-3 for the Thai market. As most of you will know, the RF is the hardtop version of the sleek and sexy MX-5. It's got the same engine and rear-wheel drivetrain as the convertible, but with a more coupe-like look and a stiffer structure. The roof can be stowed away in just 13 seconds.
Continue reading below ↓
Recommended Videos
The new CX-3's changes are minor, but significant. The small SUV now comes with Mazda's fantastic G-Vectoring Control, which adjusts torque based on steering input for better comfort and handling. There are also new i-ActivSense safety features on-board. Engine options include a 1.5-liter diesel (with a new sound control technology) and the standard 2.0-liter gasoline.
So when can we expect these cars? Well, it's a given that the RF will be onstage for Mazda at the Manila International Auto Show later this week. As for the CX-3, our version was just launched roughly half a year ago, so we may have to wait a while.
Are you excited for Mazda's new models?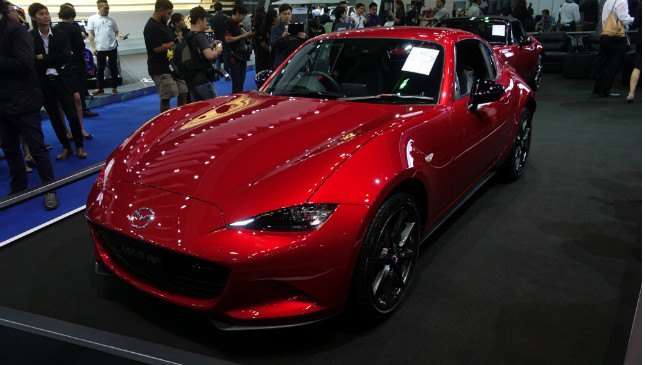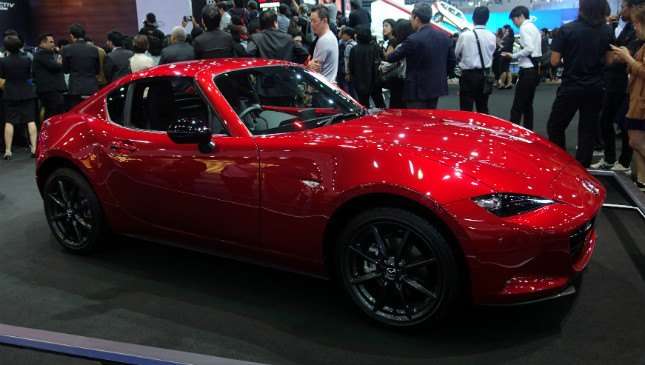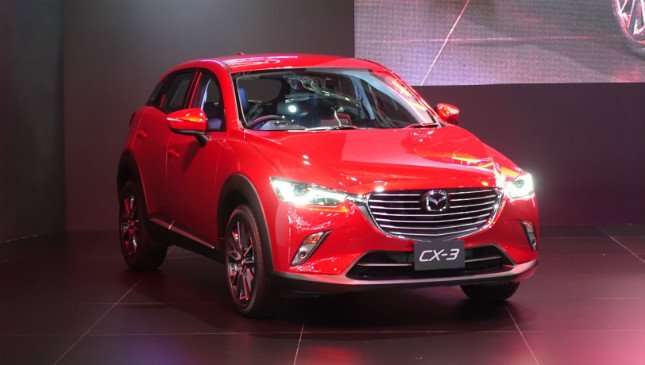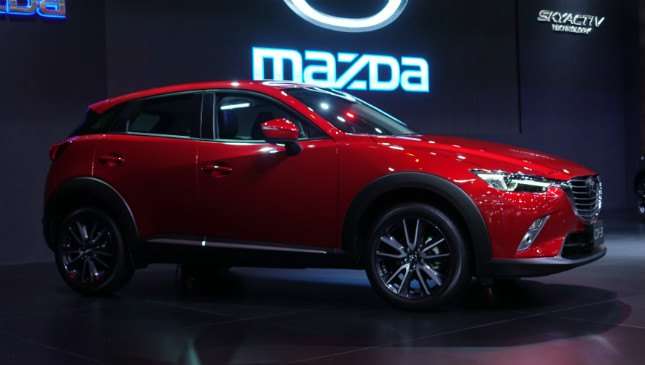 Photos were taken using a Sony RX100 Mark V