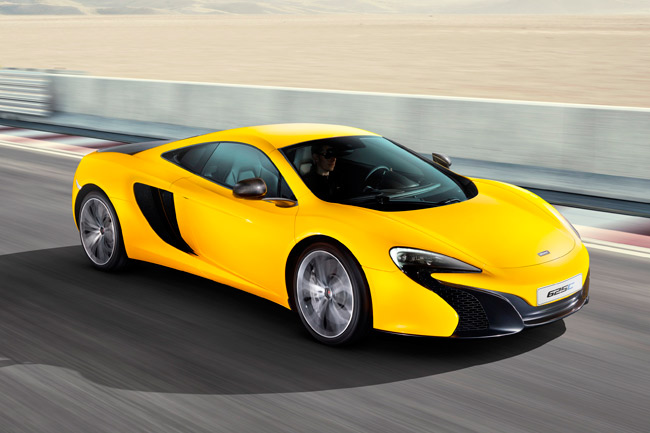 In recognition of the growing wealth in the region, British sports-car maker McLaren has built a model tailored for the Asian market. Called the McLaren 625C, the new model has optimized driving dynamics and offers the highest level of refinement of any McLaren to date.
With the company's entry in China in September 2013, the Asian region has been McLaren's biggest growth area for the past two years. Sales in Asia are expected to grow from 20% in 2013, to around 30% in 2014.
The number in 625C refers to the new model's power output in PS (pferdestarke): 625. In horsepower terms, that amounts to 616hp coming from the 3.8-liter twin-turbo V8. Much of the tweaks have been aimed at increasing day-to-day usability and comfort. These were done through revisions to the ProActive Chassis Control and the suspension hardware.
Maybe this is the technobabble way of saying that Asian roads aren't as good as the ones in Europe.
Along with the 616hp power output, enhancements have also been made to the engine torque of 610Nm, again for drivability and efficiency. Zero to 100kph takes just 3.1 seconds for the Coupe.
The lucky people of Hong Kong will be the first to receive the new McLaren 625C, to be followed by select markets in the Asia Pacific region in the coming months. No word yet if those select markets include the Philippines, but we're sure it won't stop gray-market importers from meeting the limited demand.
Continue reading below ↓
Recommended Videos