Now you've digested the otherworldly looks of the 1,036hp, 400kph McLaren Speedtail, its maker can set about testing it on and off the public highway, without fear of its styling being papped. Durability tests, track shakedowns, and road trials are all about to kick off, and leading the test program is this Speedtail unit. It's called 'Albert,' in a nod to the test mules of the mighty McLaren F1, one of which was named after Albert Drive, where Gordon Murray's epochal supercar was designed.
This is no 720S in a dress, however. This is a proper Speedtail underneath. McLaren says that under its unique livery, Albert "has a production-specification chassis and petrol-electric hybrid drivetrain, as well as the unique three-seat cockpit with central driving position." Private track testing is the first port of call, with road trials starting in December. Spot this spaceship coming down your local high street and you might be able to convince local children that Santa's got one heck of a new sleigh.
'Albert'—or, as it's officially designated, 'MVY02'—uses a 720S-esque front, with the controversial 'eye-socket' design covered in Perspex to complete the Speedtail's smooth, low-drag look. There's already a fight brewing in the TG office over whether or not this 720Smooth nose is a smarter look than the finished Speedtail, so we've popped a picture of the finished hyper-GT below:
Continue reading below ↓
Recommended Videos
What say you, internet? Shiny, finished production car, or hard-working test hack?
Albert and company will be running tests up until early 2020, when the first of the 106 finished Speedtails will be delivered to each customer, who've paid £1.75 million (P120 million) plus local taxes, and a smattering of MSO optioning, no doubt. Keep your eyes peeled in Europe, North America, and Africa and you might catch a glimpse yourself...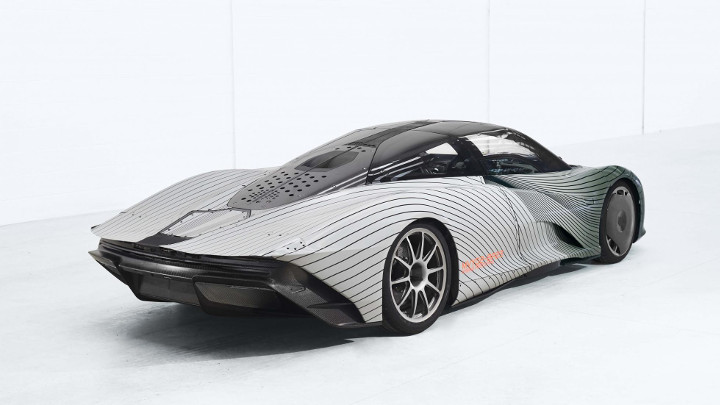 NOTE: This article first appeared on TopGear.com. Minor edits have been made.