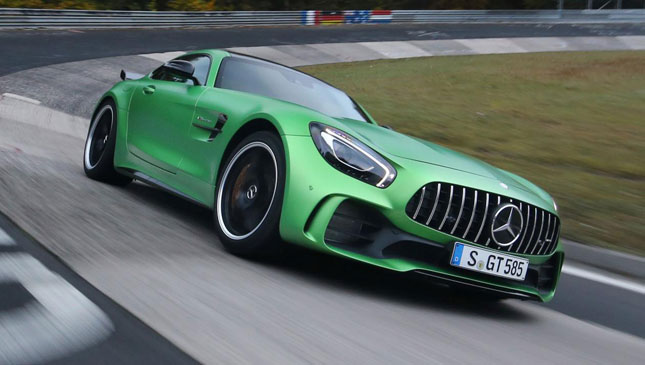 Mercedes-AMG is determined to market its new flagship, the GT R, as a so-called 'Beast of the Green Hell.' A Nürburgring king. The racecar that inspired it already is—the AMG GT3 won the N24 outright earlier in 2016. But the GT R road car, besides being painted in Kermit green, hasn't really had an achievement to back up the trash talk. Until now.
Germany's Sport Auto magazine subjected the 577hp bi-turbo V8 Benz to its Nordschleife lap time test, and the apparently standard car achieved a verified time of 7 minutes and 10.9 seconds. That makes it—radical lightweights excepted—the fastest street-legal rear-wheel drive car ever around the 'Ring.
It's a monstrous 10 seconds quicker than the Ferrari 488 GTB rocket ship, and just behind the Nissan GT-R Nismo, which deployed all-wheel drive and a dash more power to record 7 minutes 8.06 seconds in 2014. Anyone up for a rematch when the mooted AMG GT Black Series pops up?
Before you ask, no, this isn't an 'official' AMG lap time. AMG didn't use one of its racing drivers—it was Sport Auto's Christian Gebhardt behind the suede wheel. Why? Because as AMG boss Tobias Moers told TG.com in November: "I don't see value in doing lap records. Yes, we did one with the SLS Electric Drive, but that was a standard car. I always have some doubts if a manufacturer announces a new record."
If that's whetted your whistle for some more AMG GT R craziness, then stay tuned.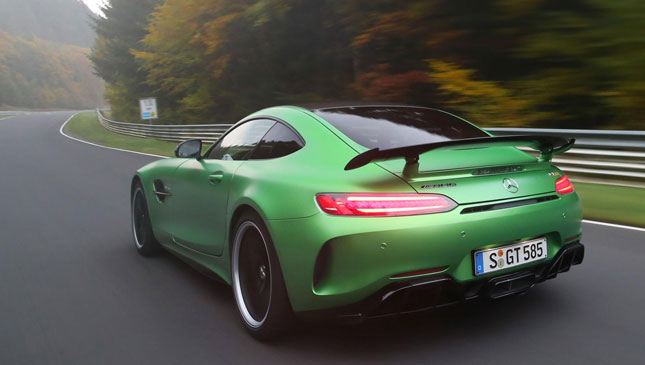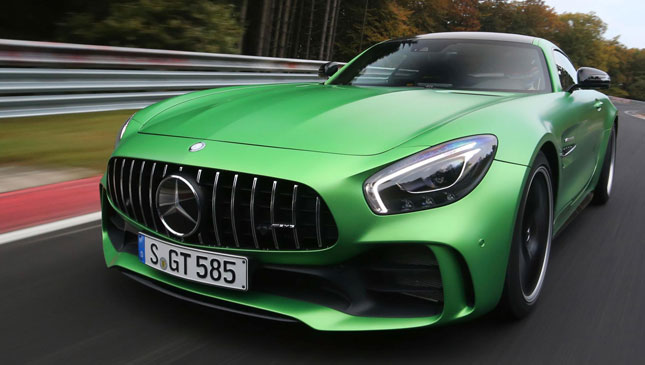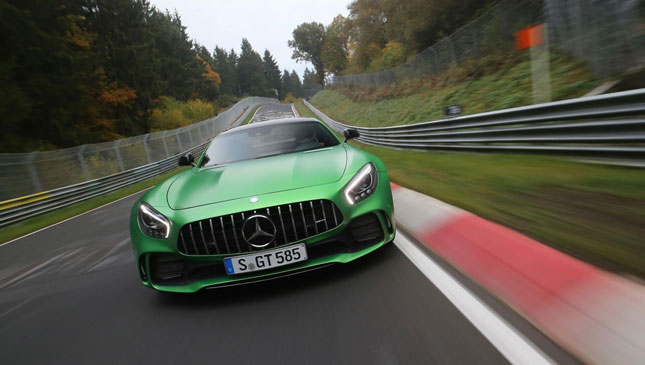 NOTE: This article first appeared on TopGear.com. Minor edits have been made.