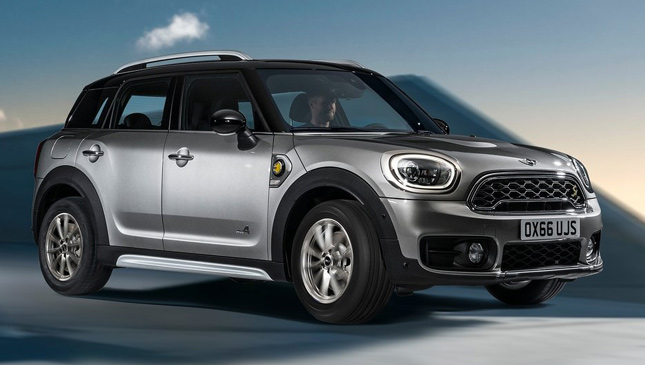 The plug-in hybrid (PHEV) version of the second-generation Mini Countryman is set to arrive in the Philippines early next year.
The surprise announcement was made by Mini Philippines president Willy Tee Ten earlier today, during the opening of the brand's new pop-up store in Molito Alabang.
What's more, the executive says the company will push through with bringing in the plug-in hybrid Countryman regardless of whether or not the looming excise tax increase makes it past Senate deliberations.
The automotive tax increase proposed by the Department of Finance covers "any four or more wheeled motor vehicle regardless of seating capacity, propelled by gasoline, diesel, or any other motive power," but makes an exception for vehicles "purely powered by electricity, or by electricity in combination with gasoline, diesel, or any other motive power."
Depending how far the hybrid can run on a single charge, the Countryman could well find itself immune from the impact of the tax increase. Still, we think it'd be best to wait the final version of the proposal to pass before concluding whether or not plug-in hybrids will be affected.
With the Countryman PHEV, the company is hoping to showcase the numerous advantages—both economic and environmental—hybrid vehicles have to offer. If the reception is positive, it could pave the way for the arrival of future electric Mini models, including the production version of the recently unveiled all-electric three-door Mini concept.
Continue reading below ↓
Recommended Videos
Will the Mini Countryman's plug-in hybrid version find success here locally? We sure hope so. Frankly, just the thought of seeing one on our roads is enough to get us excited. Cross your fingers.