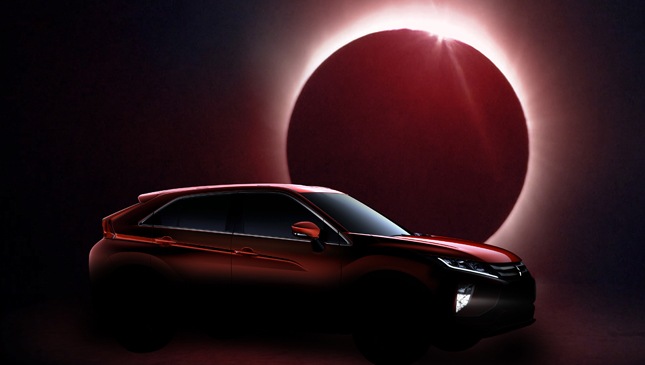 Last month, we released a story and image from Mitsubishi teasing its upcoming all-new SUV. Now, the Japanese carmaker has just revealed that the new model, which will be unveiled at the upcoming Geneva International Motor Show, is going to be called the Eclipse Cross.
As you've probably guessed, the first half of the name is a reference to the iconic Mitsubishi Eclipse sports car. The other half is a not-so-subtle giveaway that it's a crossover. Mitsubishi says that this all-new model will sit alongside the ASX and Outlander in the brand's SUV lineup.
Along with the new name, we also get to see two new photos of the Eclipse Cross. We can see that it shares similar characteristics to its stablemates: The sloping shape of the front fascia is similar to the one on the Outlander, while the sharp angle of the A-pillars and roofline are reminiscent of the ASX. The rear, meanwhile, has a semi-vertical taillight scheme that harks to the current Mitsubishi Montero Sport.
Continue reading below ↓
Recommended Videos
We don't know anything yet about it's engine or performance, but the Eclipse name is a good indication that this crossover will be quite sharp and sporty. What do you guys think, does the comeback of the Eclipse name excite you, or are you crying blasphemy because it's coming back in crossover form?