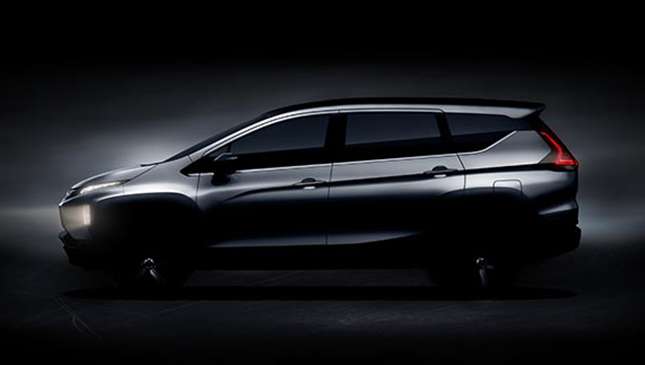 Planning to buy a new family hauler sometime soon? Well, you may want to hold off for just a wee bit longer.
Mitsubishi has released teaser images of its new highly-anticipated seven-seat MPV, and it looks promising. Granted, the photos you're seeing aren't much to go by. But this silhouette is our best look at the all-new vehicle yet.
The release of the images come with the announcement that the model will finally make its global debut at the 25th Gaikindo Indonesia International Auto Show (GIIAS) this coming August. The company says that the car—described as a "small crossover MPV"—will bring "class-topping" space which can seat seven comfortably and adapt "to a wide array of cargo."
Continue reading below ↓
Recommended Videos
"The class-leading model will combine the outstanding comfort and versatility of an MPV with the performance, strength and toughness of a Mitsubishi SUV," the carmaker said in its statement.
According to sources, the vehicle will be pegged somewhere between the Toyota Innova and Avanza in terms of size, and is expected to arrive either in the fourth quarter of 2017 or early 2018. Cross your fingers.
If you can recall, Mitsubishi Motors Philippines brought in the XM crossover concept for the 2016 Philippine International Motor Show. The images shown below show similar proportions and design elements, such as Mitsubishi's signature Dynamic Shield up front, muscular fenders, and aggressive fascia. By the looks of it, it has the ride height of a crossover/SUV, too.
Mitsubishi says we can expect "serious SUV performance and toughness rightly expected" from the company. We hope to see this rugged new seven-seater in the Philippines sooner rather than later.