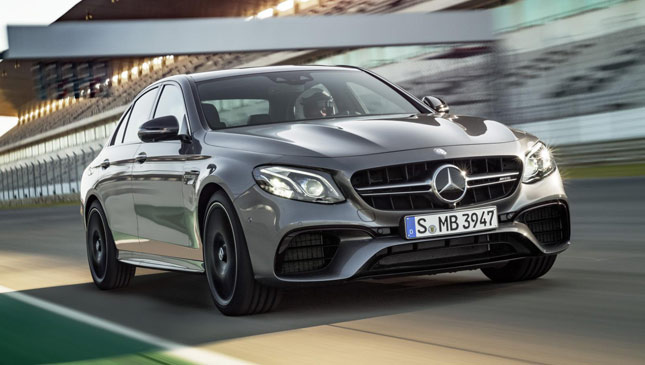 AMG, our favorite peddler of ridiculously powerful cars, has outdone itself once again. This is the new Mercedes-AMG E63 S 4MATIC+ sedan (wagon version to follow shortly), revealed ahead of its physical debut at the LA Motor Show in mid-November, and it touches new heights of insanity for the AMG brand.
Nestled under that heavily domed hood is AMG's 4.0-liter twin-turbo V8 running through a nine-speed dual-clutch. Power is turned up to 604hp and 850Nm of torque in the maximum-attack 'S' model, or a more sedate 563hp and 749Nm in standard trim. And before you get your calculators out, yep, that 604hp figure is 27hp more than the very angry, very green AMG GT-R. It'll also crush 0-100kph in 3.4 seconds (3.5 in the non 'S'), 0.2 seconds faster than the AMG GT-R.
Continue reading below ↓
Recommended Videos
How on earth can a supercar have its butt handed to it by a chunky four-door sedan? Well, it's all down to a completely new and fiendishly clever AMG Performance 4MATIC+ all wheel drive system with fully variable torque distribution between the front and rear axles. The idea is that when you want a soft grip you can have it, but when you're in the mood for destroying tires, the E63 is happy to oblige.
Select the 'Race' driving mode, deactivate the ESP completely, switch the gearbox to manual and pull the shift paddles. This engages Drift Mode, but unlike its namesake in the Ford Focus RS that only sends 70% of the grunt to the back tires, it makes the E63 100% rear wheel drive, and primed for bad behavior. When it's time to stay a little tidier, Merc's standard 'air body control' air suspension keeps you level in fast corners, and comfy on the straights.
Identifying your 604hp supercar eater over an E220d is a completely redesigned front end with vertical black struts in the grille and flared nostrils. The front wheel arches are 17mm wider to accommodate wider rubber and scare small children, while the interior is adorned with leather, alcantara and carbon fiber, and Christmas-tree spec blue ambient lighting.
So, by giving you the option of both, has Mercedes solved the eternal four- or rear-wheel drive debate? Or is this complication for complication's sake? These are the kind of questions that gearheads lose sleep over.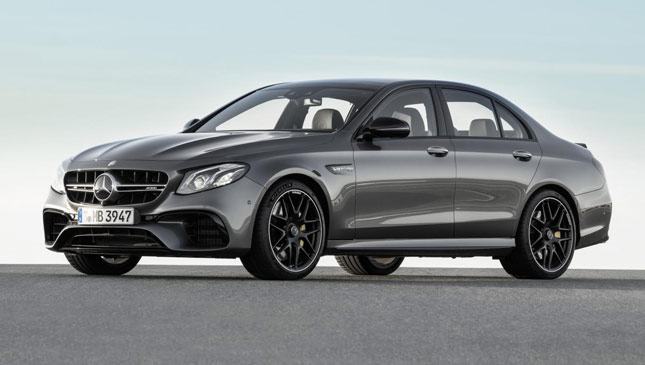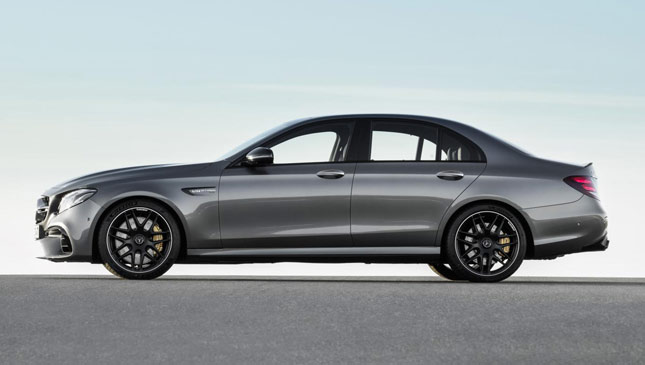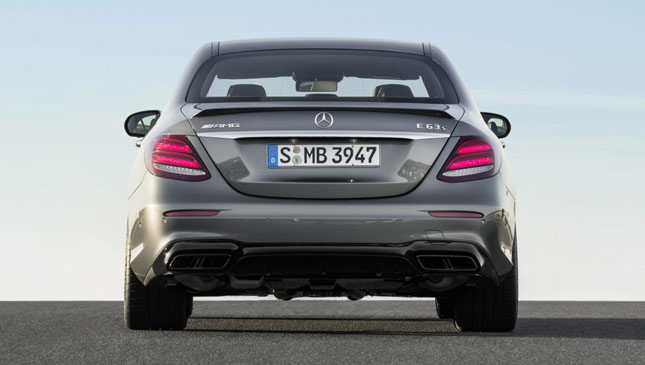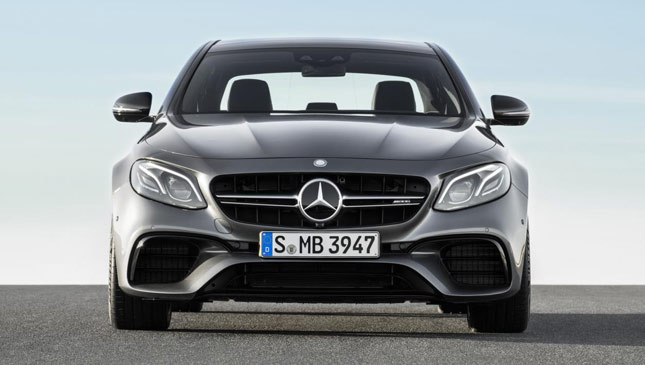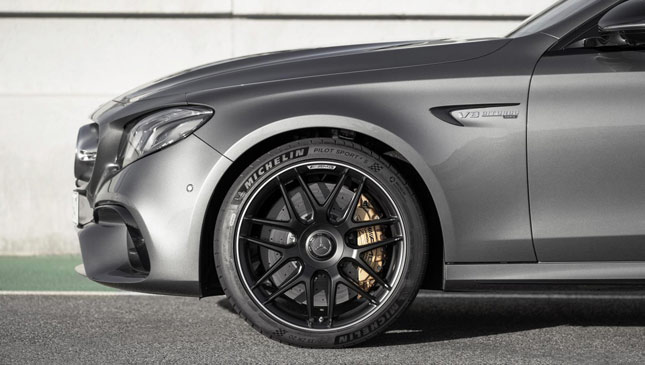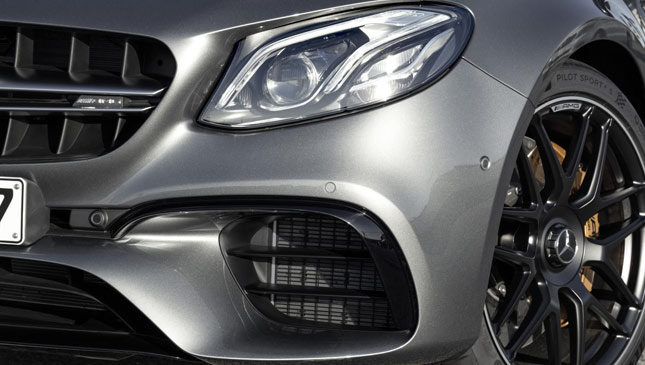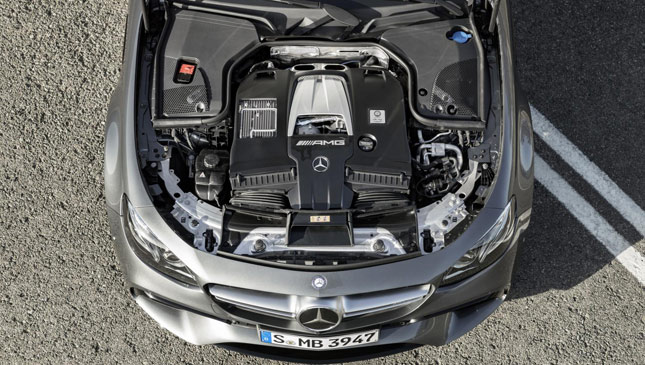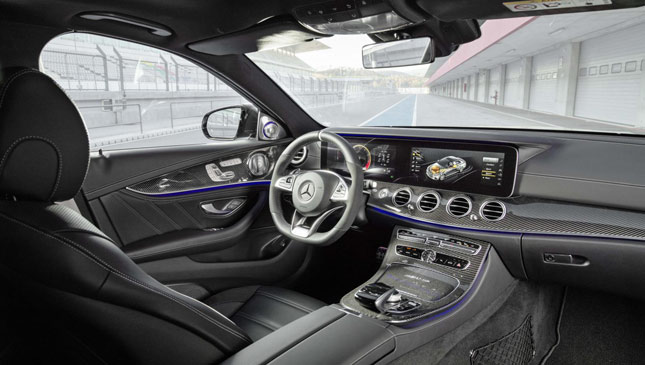 NOTE: This article originally appeared on TopGear.com. Minor edits have been made.