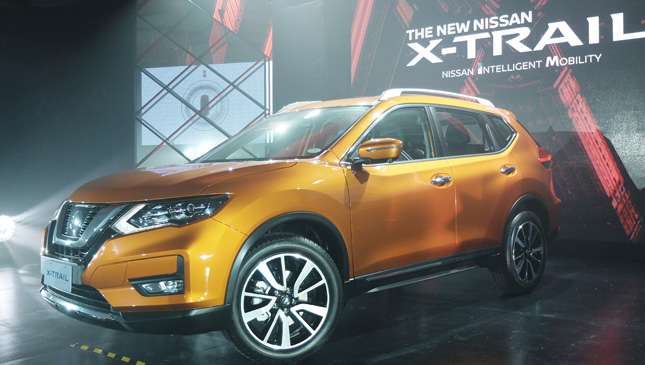 It's hard to be a compact SUV these days. Honda just released its seven-seater turbodiesel CR-V, the Kia Sportage looks great, and the Mazda CX-5 hasn't dropped the ball—although it has raised its prices. With all these hot new models, it was ripe for Nissan—or maybe 'needed' is the more appropriate term—to release the updated X-Trail.
On a stormy weekday we braved the bad weather to see Nissan's face-lifted compact SUV. And it was worth the wait. The new face and wheels immediately distinguish it from its predecessor.
But like we wrote in our announcement story, the big news is what's inside. The new X-Trail features Nissan's Intelligent Mobility offerings: 360-degree monitor, blind spot warning, forward collision warning, rear cross traffic alert, and a better 4x4 system. We particularly like the moving object detection feature, wherein the driver is notified visually and audibly by movement around the X-Trial.
Continue reading below ↓
Recommended Videos
Of course, knowing the Philippine market, it wouldn't matter if this new model can serve you espresso and give you a shiatsu massage if it looked horrible. In that regard the improvements are more than enough to visit your nearby Nissan showroom. And maybe these photos will help convince you.
What do you think of the new X-Trail so far?