The Porsche 935 was essentially the race version of the then new 911 Turbo aka Type 930. One of the most iconic versions of the race car was the 935/78; this was the sleek slant-nose long-tail model which earned the nickname "Moby Dick". Ever wonder how a modern-day 935 would look like? You're in luck, the German carmaker just unveiled one and we think it looks great.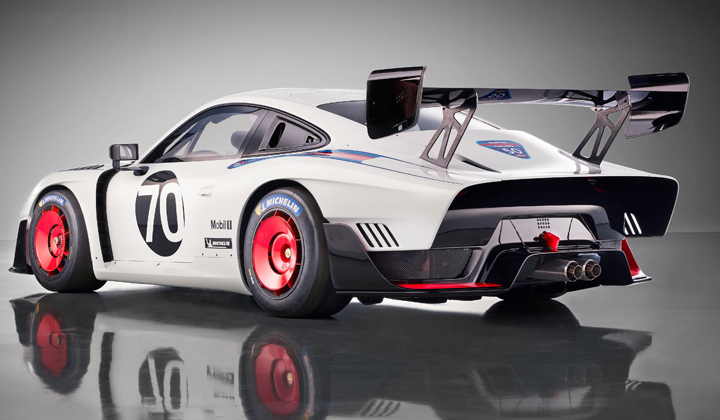 Porsche has just pulled the wraps of its new edition 935 at the historic "Rennsport Reunion" held at Laguna Seca Raceway in Salinas, California. It's based on the Type 991.2, specifically the 911 GT2 RS. The Design team did a great job of updating the original version's iconic design and seamlessly applying it to the latest Nine-one-one body. Up front it has the classic slant-nose and three large intakes, the two outer square openings now sport LED lighting in place of the round headlights. It features widened front and rear fenders with the the ones at the back stretched to form the distinctive long-tail. The rear end is now more integrated and features a diffuser with two centrally mounted 908-inspired exhaust pipes. The rear wing features 919 Hybrid LMP1-inspired endplate mounted LED lights. 18-inch center-lock wheels with red aerodynamic caps are a throwback to the original model. Exterior colors will be limited to Agate Gray and the optional Martini livery.

ADVERTISEMENT - CONTINUE READING BELOW ↓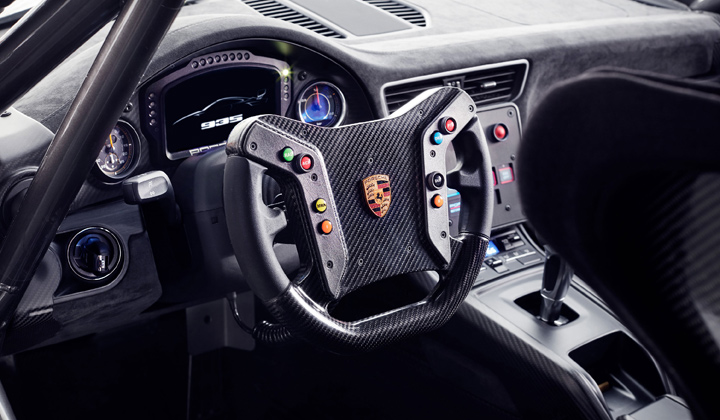 Its cockpit is pretty much like what one would expect a modern 911-based race car would look like. The digital gauge display and steering wheel are based on the ones found on the latest 911 GT3 R. The laminated wood design of the shift knob is inspired by the one on the classic 917 Le Mans racer. It comes with a safety cage, racing bucket seats, and a six-point safety harness. A passenger seat is available as an option. Race cars can get hot inside but worry not, this one has air-conditioning.

ADVERTISEMENT - CONTINUE READING BELOW ↓
Recommended Videos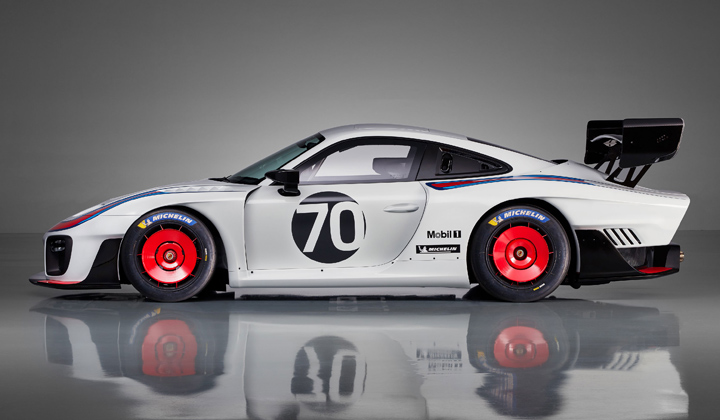 The new 935 is powered by 700 horsepower 3.8-liter twin-turbo flat-six. Power is transmitted to the rear wheels through a 7-speed PDK gearbox. Anti-lock braking system and PSM (Porsche Stability Management) come as standard, the driver will be able to adjust the assistance systems separately or shut them off.

Only 77 units of this tribute club racer will be built. Deliveries will begin in June 2019. Each unit will be priced at 701,948 euros or P44.1M; this excludes the country specific taxes.
ADVERTISEMENT - CONTINUE READING BELOW ↓