The all-new Land Rover Defender isn't willing to shed its camo just yet even for royalty, but Prince Harry, Duke of Sussex, already got to have a close look at one of the prototypes.
Nope, the new dad, whose first child was born earlier this week, wasn't out shopping for a new family ride—though his grandmother the Queen would probably approve of this choice, considering her preference for the iconic off-roader. Rather, the Defender was presented to Prince Harry in The Hague during the launch event for the 2020 Invictus Games, of which he is founder and patron.
First held in 2014, the Invictus Games is a sporting competition meant to "inspire recovery, support, and rehabilitation" for wounded, injured, and sick armed services personnel. The fifth staging of the event will be held in The Hague, Netherlands, from May 9 to 16, 2020, with over 500 participants from 19 nations competing in various adaptive sports.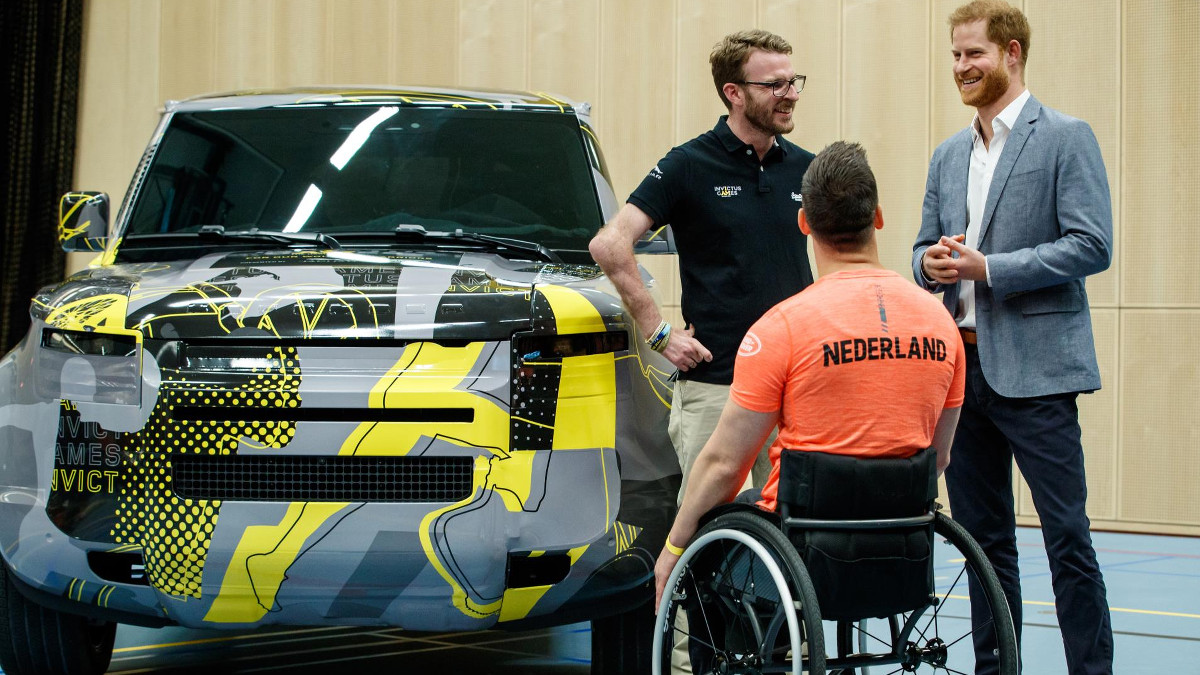 Continue reading below ↓
Recommended Videos
Jaguar Land Rover has served as the presenting partner of the Invictus Games since 2014. Fittingly, the prototype showcased at the 'One Year to Go' launch event this week wore an Invictus Games-themed camouflage—one of several disguises it has sported on the lead-up to its world premiere later this year.
Prince Harry was also given a demonstration of Jaguar Land Rover's 'mobility door' technology in a Range Rover Sport, assisted by former Royal Marines soldier and Invictus Games medalist JJ Chalmers. The system, which is currently under development, provides assistance to persons with physical disabilities by allowing them to open and close the car door remotely.
"Everyone at Jaguar Land Rover is hugely passionate about the Invictus Games. We are delighted to continue as presenting partner for 2020," said Prof. Dr. Ralf Speth, CEO of Jaguar Land Rover. "Having been to the US, Canada, and Australia, we are excited to welcome this inspirational event back to Europe. I am so proud the competitors will be among the first people in the world to drive the new Defender when they compete in the Jaguar Land Rover Driving Challenge in The Hague."
Props to Prince Harry and Jaguar Land Rover for putting their influence and resources to good use, and good luck to all the Invictus Games competitors.