The Tesla Model S is many things—fast, clever, luxurious—but exciting to look at, it's not. Enter Unplugged Performance, who's treated a Model S to a SEMA makeover via a rather striking carbon bodykit.
The Unplugged S-APEX is considerably more muscular than standard. Its carbon kit comprises 19 pieces and adds 80mm to the Model S's width, allowing wider tires for better handling.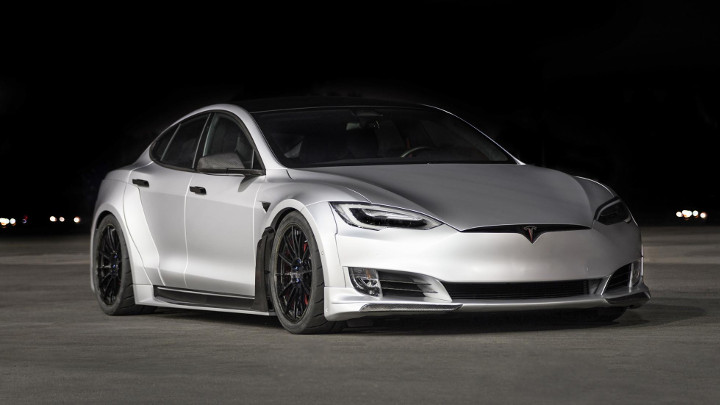 Beneath the skin, Unplugged Performance has added lots of the stuff we've sampled on its modified Model 3. So there's carbon-ceramic brakes (which cut 9kg) and a bespoke suspension, with new shocks that work hand in hand with the Model S's adjustable air setup. There's a set of lightweight wheels, too, albeit here they're carbon and measuring 20 inches (but available as 19s and 21s).
Continue reading below ↓
Recommended Videos
This is a SEMA show car, so it uses the feistiest Model S on offer, the P100D. With the S-APEX's better aero and lighter weight, Unplugged Performance promises an even quicker 0-100kph time than Tesla's own 2.5sec. Yikes. We're also promised a quarter-mile time beginning in the 10s.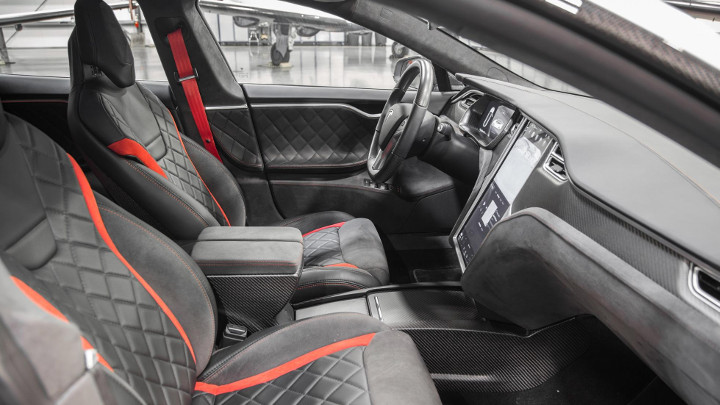 Inside, there's even more carbon, as well as copious alcantara and some rich quilted leather. The idea is you go to Unplugged Performance and list your favorite colors, materials, and suchlike, so everything you see here can be overhauled completely if you're getting your own wallet out.
"Tesla's focus on production line speed and the streamlining of vehicle configuration options satisfies the mass market. However, a select few discerning Tesla enthusiasts still prefer a car that has been given the personalized attention and craftsmanship one might expect from an exotic car," says Unplugged Performance boss Ben Schaffer.
Accordingly, you can apply the widebody kit to any Model S, not just to the big-boy P100D. The S-APEX kit will start at $30,000 (P1.6 million), but naturally, that doesn't involve the donor car. But given how flexible Unplugged Performance will be your desires, you can spend even more if you're so inclined.
What do you reckon? The future of tuner cars?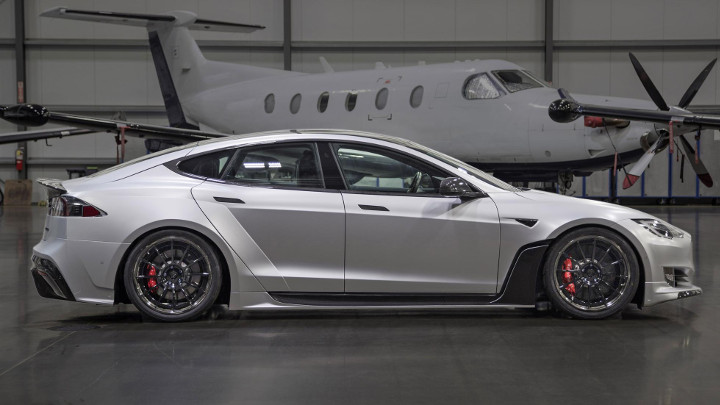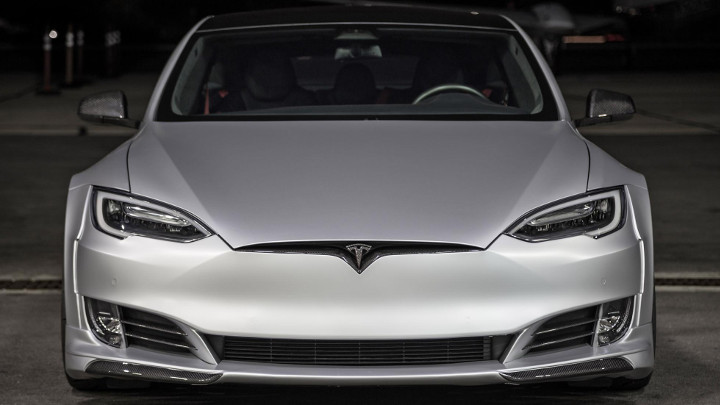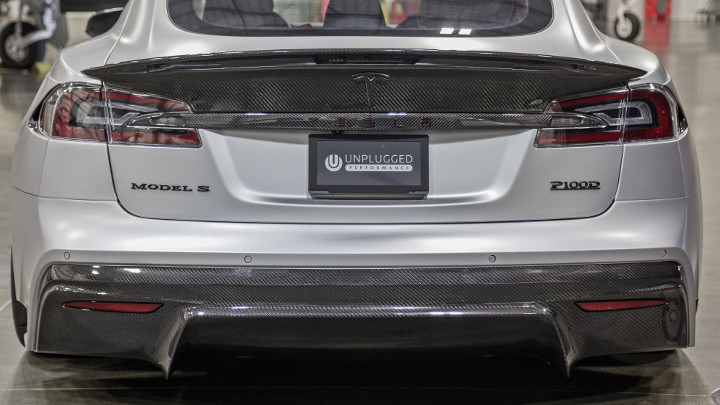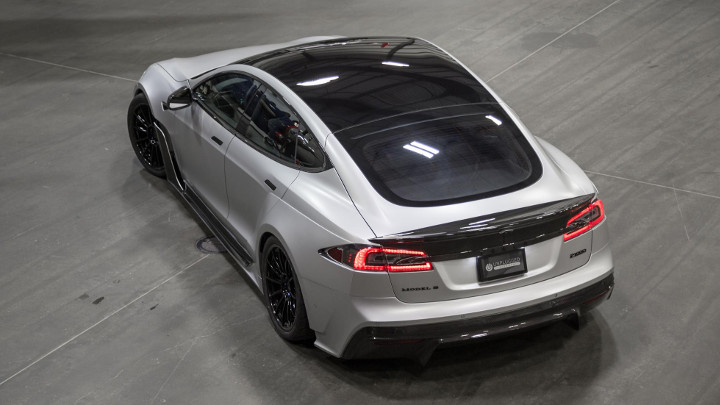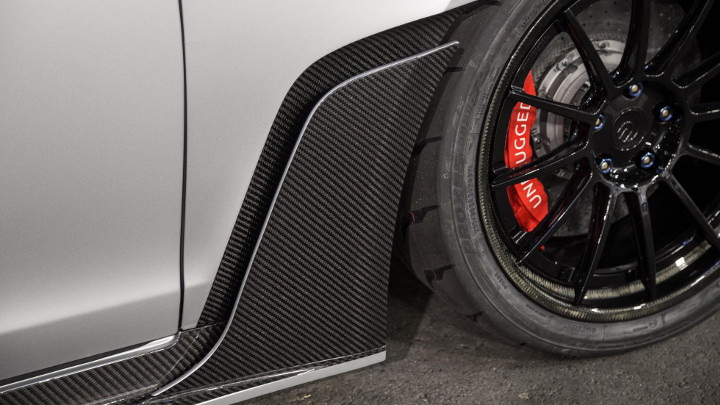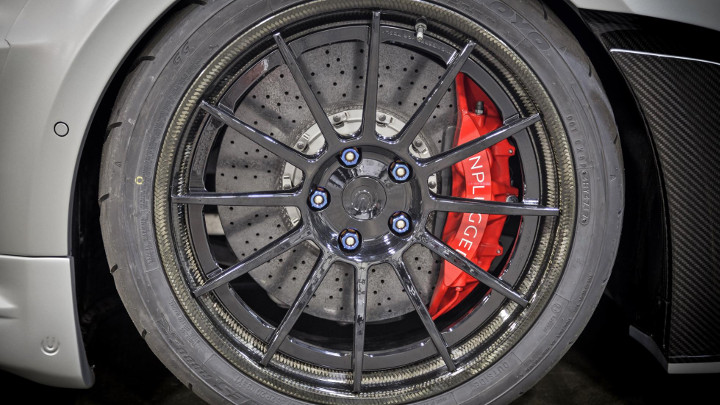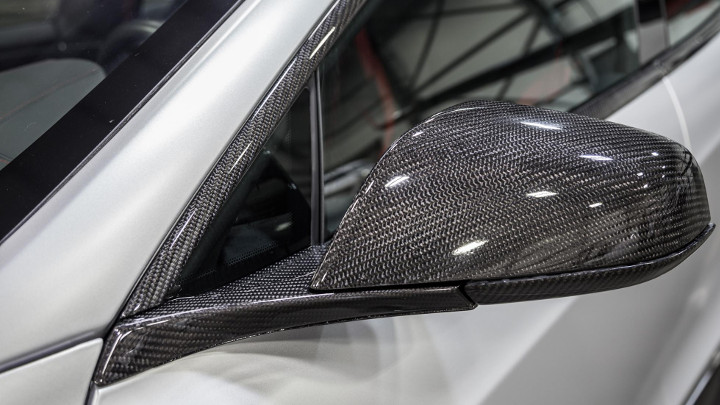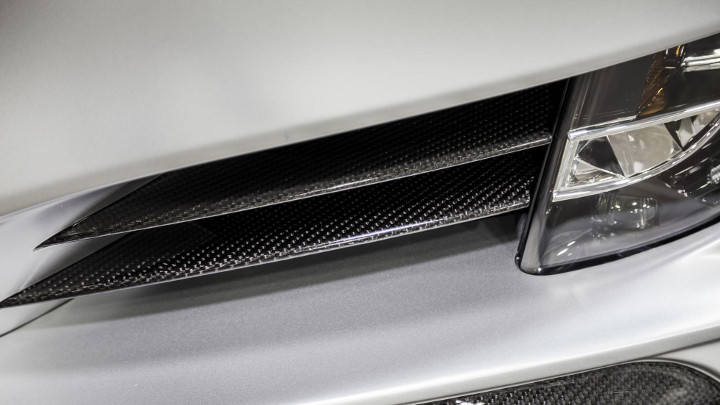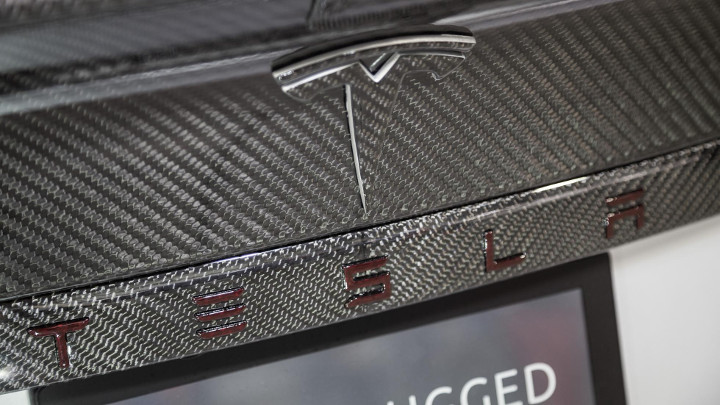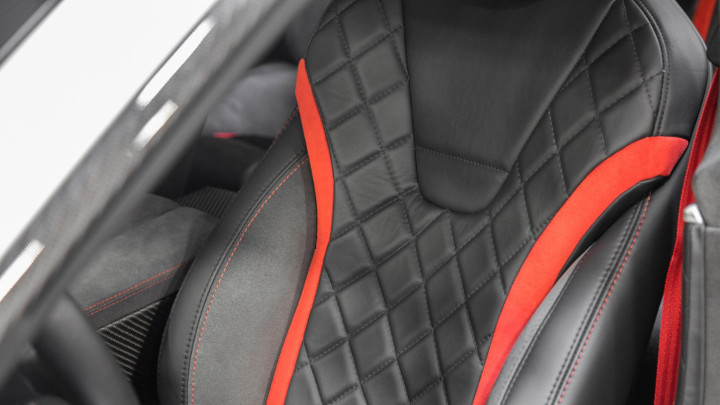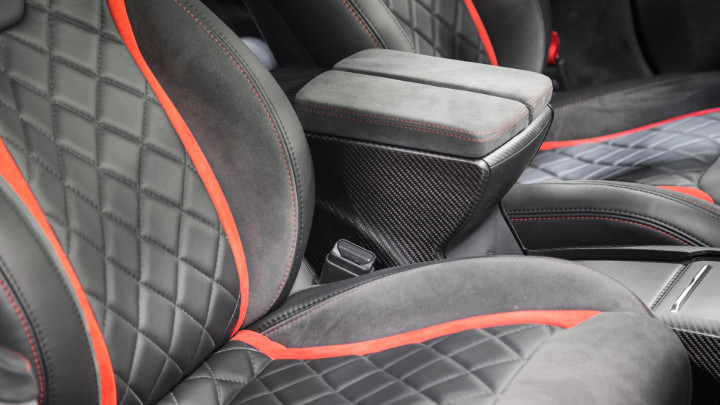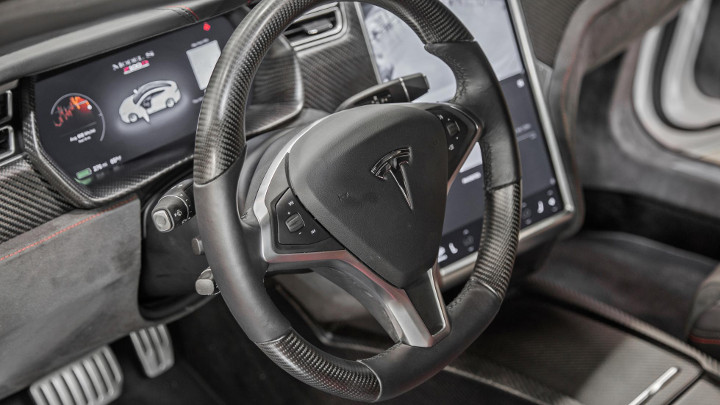 NOTE: This article first appeared on TopGear.com. Minor edits have been made.