Look! A wing!
Yes, and a mighty fine one at that. It is attached to the rear of a Subaru BRZ. Sadly though, it is not the full-fat STI monster we hoped for, but instead a 'tS' version.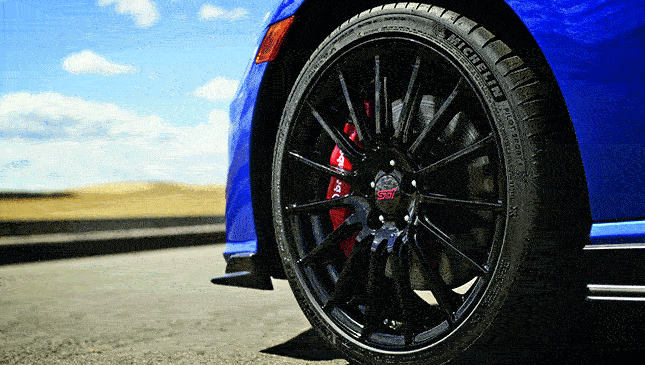 What's a tS?
Not a turbo monster, is what a tS is. Joking aside, this version for the States gets STI-tuned front and rear Sachs dampers and coil springs, along with flexible V-braces in the engine compartment. To that we add draw stiffeners to the chassis and sub-frame said to improve steering response, along with those shiny, glossy, 18-inch lightweight STI wheels you can see above, mounted on Michelin Pilot Sport 4 tires.
ADVERTISEMENT - CONTINUE READING BELOW ↓
It is, in fact, the first time a BRZ has been offered with such a voluminous wheel size. Also, spot the Brembo brakes at each corner. There's no additional power from that engine, so you're still looking at around 200hp.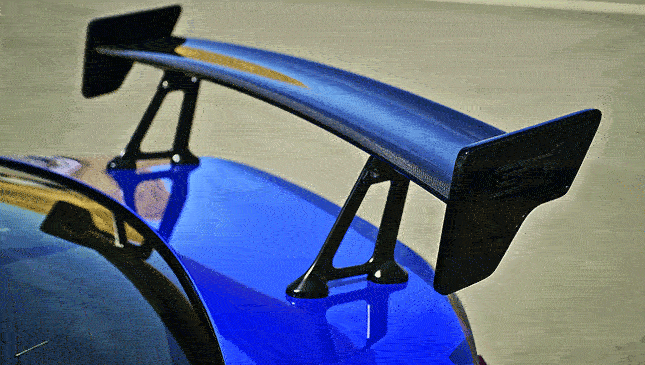 Still, that wing looks lovely.
Indeed. It's an exclusive STI carbon fiber spoiler, manually adjustable to help rear downforce. There's also front, rear and side underspoilers to help better control airflow, all in the name of traction and stability. Basically, it's a really, really grippy BRZ that looks rather tasty.
ADVERTISEMENT - CONTINUE READING BELOW ↓
Recommended Videos
Though we can't see it, we're told the cabin features black leather and much Alcantara, contrast stitching and bolsters. tS logos are also present. As are red seat belts. Foglights are not present, though, replaced instead with STI light covers.
No word on pricing, but it'll go on sale in certain markets in the first part of 2018. Interestingly, it's a BRZ—a car famed for its ability to be massively fun with less grip—given quite a bit more grip, and no more power…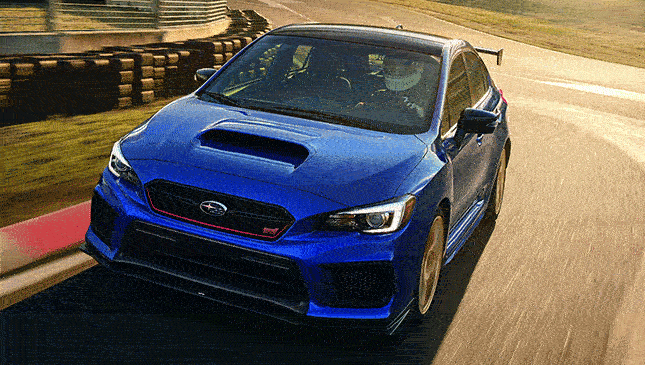 ADVERTISEMENT - CONTINUE READING BELOW ↓
And what on earth is this?
A very intriguing prospect. This is—deep breath—the Subaru WRX STI Type RA NBR. It's a car Subaru wants to set a lap record in: Specifically, the record for a four-door sedan at the Nürburgring.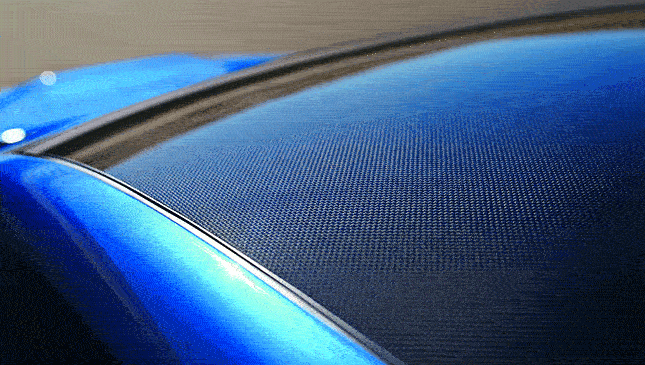 Isn't that record held by the Alfa Romeo Giulia Quadrifoglio?
ADVERTISEMENT - CONTINUE READING BELOW ↓
The 'production car' record for a four-door saloon does indeed reside in the curvaceous charms of the Giulia (which did a 7-minute 32-second run). This WRX gets an increase in power to around 310hp (way off the Giulia's 503hp, you'll note), thanks to a new cold air intake, high flow performance exhaust, a retuned ECU and stronger pistons.
The six-speed transmission also gets revised gear ratios and a shorter throw. Basically, quicker acceleration.
ADVERTISEMENT - CONTINUE READING BELOW ↓
And the wing will help, too.
An adjustable one to boot (sorry), too. The handling has been tuned thanks to Bilstein dampers all round, a modified VDC mode, and Brembo brakes. And an STI front underspoiler for better stability at high speeds.
Inside—again, we have no pics of it so imagine—you get Recaros, STI logos, a suede steering wheel, and a push button start/stop button. Only 500 of these will be built. And we'll bring you more news on its Nürburgring attempt as soon as we have it…
NOTE: This article first appeared on TopGear.com. Minor edits have been made.