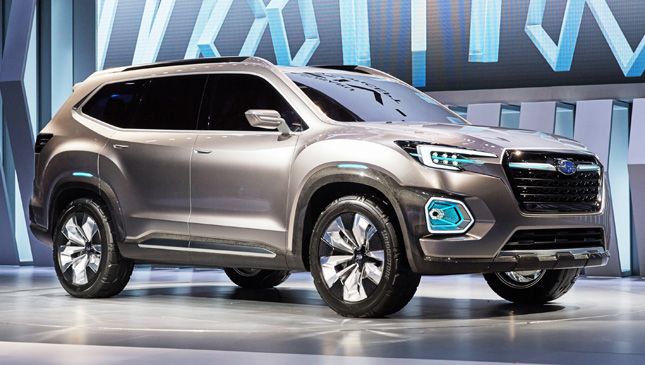 The more Subaru teases us with its futuristic concepts, the more we find ourselves hoping these vehicles become reality. This year, the Japanese carmaker decided to go big with its latest vision, the massive seven-seat Viziv-7 concept SUV.
Unveiled at the ongoing 2016 Los Angeles Auto Show, The Viziv-7—which stands for Vision for Innovation—towers at an intimidating 1,859mm tall, which is 100mm more than the Forester. The vehicle also has a 2,972mm wheelbase, is 5,199mm long, 2,029mm wide, and runs on massive 21-inch wheels wrapped in 265/55 rubbers. Like we said, this is one pretty big Subie.
ADVERTISEMENT - CONTINUE READING BELOW ↓
Similar to the company's previous concepts, this SUV carries an aggressive overall look, muscular proportions and a space-age vibe. Up front, it shows off a massive front grille, as well as innovative LED headlight and foglight designs. It also features three rows of seats, and was built around Subaru's Dynamic X Solid design Philosophy. This is an intriguing look at the actual, all-new midsize SUV the carmaker plans to launch in North America in 2018.
Fuji heavy Industries executive vice president Takeshi Tachimori says the Viziv-7 is a representation of Subaru's core values, dependability and capability for outdoor adventures. What's more, the official says the next three-row car from Subaru will be the company's biggest passenger vehicle ever. "We know customers in this segment want a full-sized vehicle and the next 3-row from Subaru will be the biggest Subaru vehicle ever." He says.
Frankly, we're very, very excited because this could be revolutionary, but at the same time it features practical design elements which could make it into production. We've always wondered how a real seven-seater SUV from Subaru would appear, and now it seems we've had our first real look. The potential has always been apparent via the company's standout crossover vehicles. Now we guess all we have to do is wait.
ADVERTISEMENT - CONTINUE READING BELOW ↓
Recommended Videos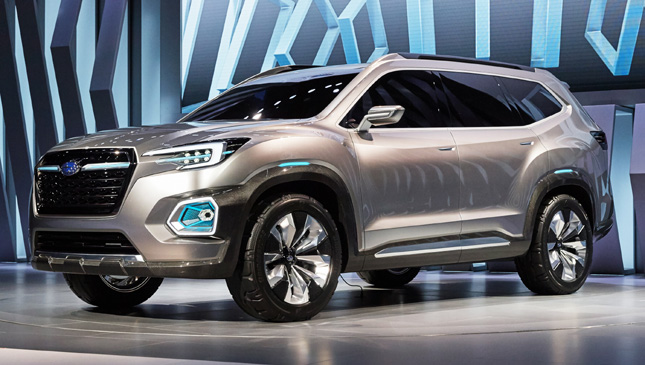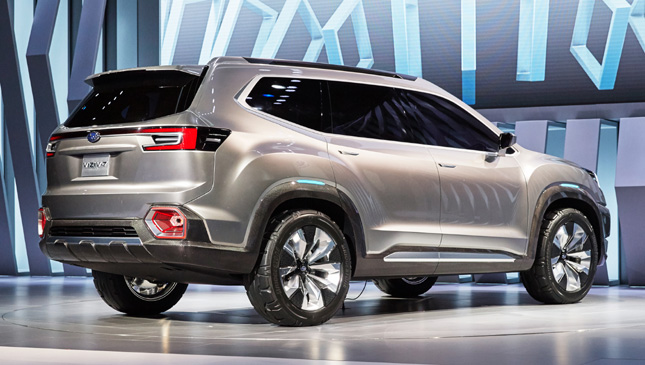 ADVERTISEMENT - CONTINUE READING BELOW ↓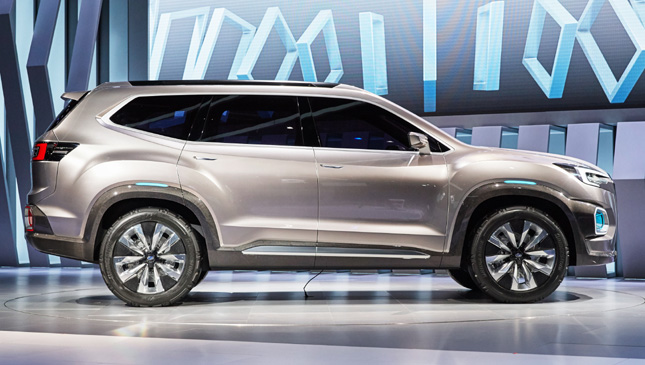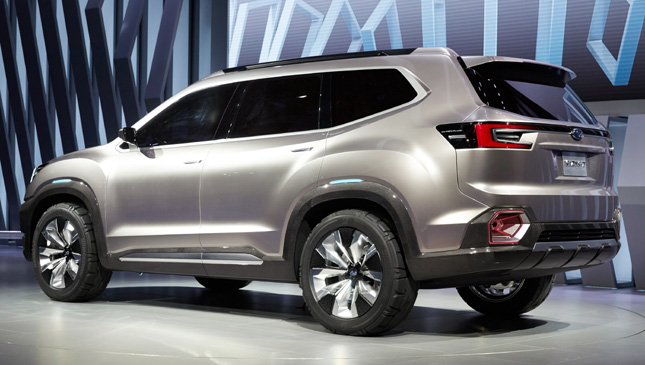 ADVERTISEMENT - CONTINUE READING BELOW ↓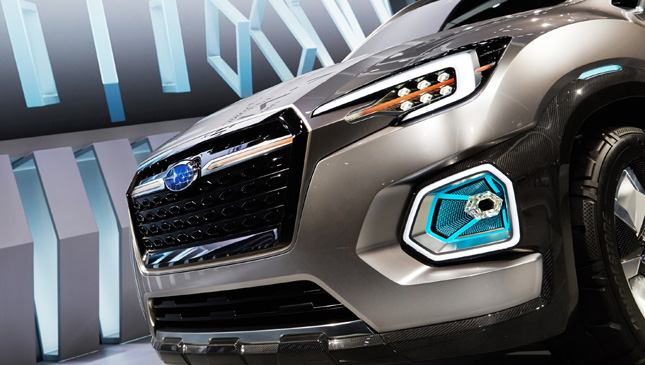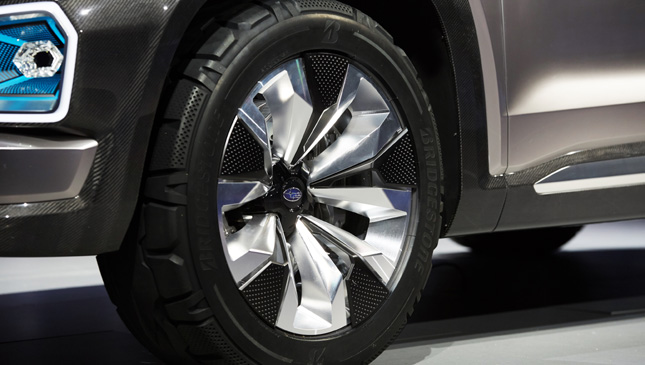 ADVERTISEMENT - CONTINUE READING BELOW ↓