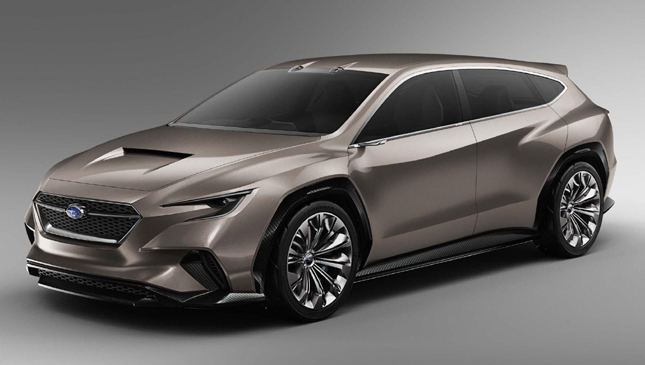 Subaru has a habit of making very exciting concept cars. They tend to be called Viziv--which is an amalgamation of 'vision for innovation'--but put more simply, they always look cool.
Yet the end products are never quite as pretty, nor as technically advanced. The latest to potentially tease us with false promises is the Viziv Tourer Concept. It's perhaps the most interesting wagon you'll see today. Or this week. Or month.
It's more creased than our shirts will be at the end of Geneva International Motor Show's press day, where the Viziv has been unveiled. But there's some lovely detailing and lots of muscularity, with a traditional Subaru hood scoop as a cherry on top of it all.
If Subaru made its next Impreza or Legacy wagon look a lot like this, the brand may emerge from the sidelines it's occupied in Europe since its World Rally program stopped. We suspect the styling will be very toned down by production, though.
Great for reliving rally fantasies, but perhaps not what a family car like this needs to make Subaru a force to be reckoned with once again. Unless it's an engine more advanced than the WRX STI's 296hp unit that's just proved too dirty to stay on price lists, of course.
Continue reading below ↓
Recommended Videos
This is a plea to Subaru, then. Make your cars look a lot like this, not just a bit like it. Let something with a Viziv badge finally make it properly beyond concept stage. You can clearly do it…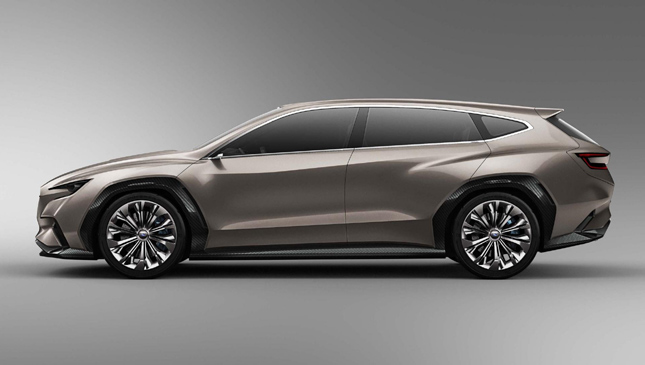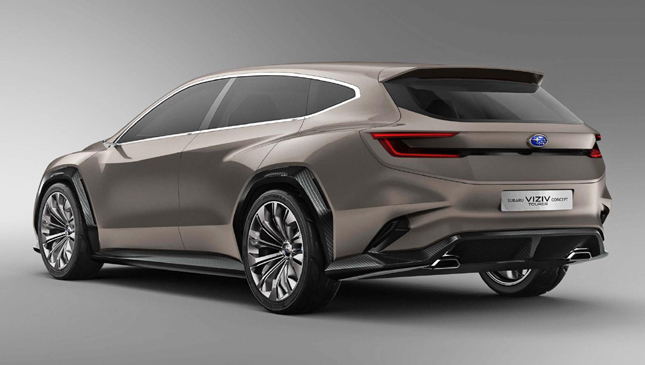 NOTE: This article first appeared on TopGear.com. Minor edits have been made.