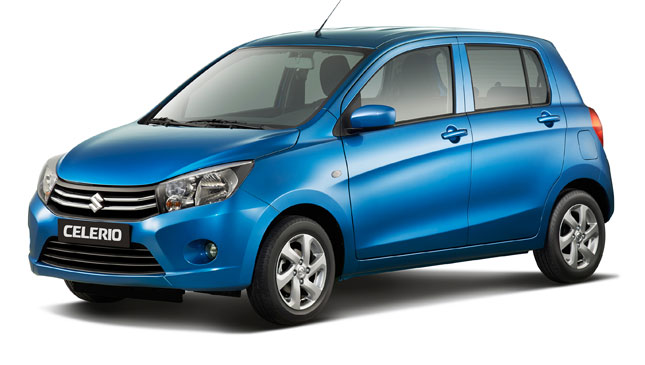 Suzuki has made a name for itself by churning out some of the world's best-known motorcycles, whether they're for racing or for the everyday grind. Apart from this, the Japanese vehicle manufacturer has likewise been making small-size cars that can go head-to-head with their bigger counterparts. The little Jimny, for instance, can practically put bigger so-called off-roaders to shame.
So it doesn't come as a huge surprise to see Suzuki produce a new engine that combines its motorbike know-how with its small yet capable offerings. The new engine we're referring to is the new 0.8-liter two-cylinder E08A powerplant. And hey, it's diesel.
No, you're not imagining things, this motorcycle-engine-sized mill is actually a diesel motor that will see series production in a four-wheel car. Specifically, the new Suzuki Celerio that will be launched and sold in India. Don't think for a minute, however, that this motor will give the tiny Celerio the manners of its two-wheel cousins. Apparently, this lump has a few tricks up its pistons.
The motor that displaces a tiny 793cc isn't just small--it's lightweight as well thanks to an aluminum cylinder block and compact fuel-injection system. Don't let the pint-size displacement fool you as it employs dual overhead cams, lower-than-usual (for a diesel) 15:1 compression ratio, and a turbocharger suited for two-cylinder applications. This gives it a power output of 45hp at 3,500rpm, and an even more impressive torque figure of 125Nm at just 2,000rpm.
Continue reading below ↓
Recommended Videos
Don't worry, however, about the vibration and noise that are often associated with two-cylinder motors. Suzuki has optimized the flywheel to fix this, along with making the engine mounts and vehicle body just a tad more rigid without sacrificing weight. Noise insulation materials have likewise been put in place to help make the vehicle quieter in most driving situations. And it looks like all these have paid off, what with the little Celerio boasting an average fuel consumption of 27.62km/L.
This isn't the first time that Suzuki has fitted its vehicles with diesel engines. It has been offering diesel variants of the Vitara and other models in Europe. However, such oil-burners have been developed under license agreements with other carmakers. This little motor is the first in-house diesel engine produced by the Japanese automaker to meet the growing demand for such types of car propulsion in India and other such markets.
Will this new E08A two-cylinder diesel engine power the Philippine-bound all-new Celerio?