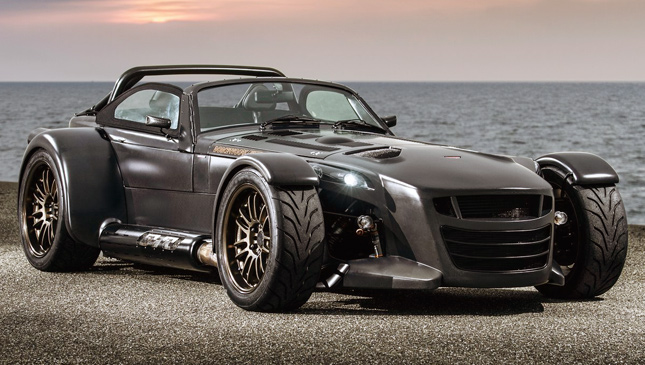 For some guys who really love driving--and are sitting on large reserves of cash--an ordinary sports car just won't cut it. Mazda MX-5 or Toyota 86? Too pedestrian. BMW M3 or Porsche 911? Too predictable. Ferrari 458 or Lamborghini Huracan? Too pretentious.
To these guys, it's not enough that they have a fast car. They need to have a fast car that blows away nearly everything in its path not just in performance but also in appearance. Enter this car from the Netherlands: the Donkervoort D8 GTO Bare Naked Carbon Edition. (Yes, Holland has a specialist carmaker.) This low-slung wonder looks more fun to drive than any supercar out there. It's like a car version of a go-kart, in the truest sense of the word.
This version is fully fitted with "visible carbon fiber," which contributes to an incredibly light weight. A regular D8 GTO is already made of 90% carbon fiber. What Donkervoort has done with this Bare Naked Carbon Edition is to use the lightweight material on the car's parts that are "exposed to view." Safe to say this D8 GTO variant has excellent power-to-weight ratio. The use of an Audi 2.5L R5 TFSI engine should easily corroborate that last statement.
Continue reading below ↓
Recommended Videos
But the Dutch carmaker isn't resting until it accomplishes its ultimate goal, which is coming out with a full-carbon D8 GTO. As in 100% carbon fiber. Until then, this D8 GTO Bare Naked Carbon Edition should suffice for gearhead moguls who take pleasure in one-upping their 911-driving pals.