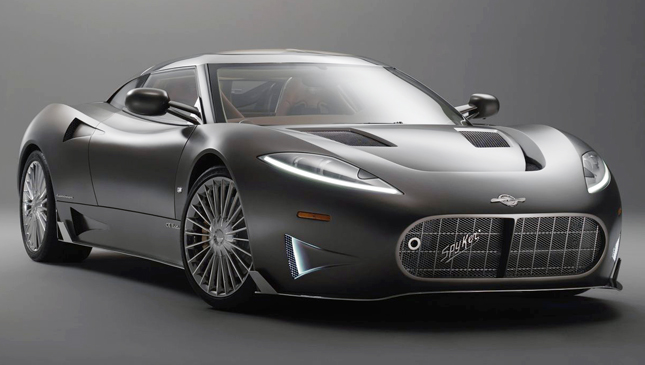 We won't take it against you if you think the inclusion of the adjective "exquisite" in the title of this article is a little pretentious. We admit it's a rather big word we seldom use to describe a car.
But the Spyker C8 Preliator is not your ordinary car. For one, it's Dutch-made. Seriously, how many auto companies do you know from the Netherlands? There's Donkervoort, but we suspect even that doesn't ring a bell to you. For another, there's the manufacturer's fondness for Latin, in which this car's name means "warrior," and the company motto of "Nulla tenaci invia est via" means "For the tenacious, no road is impassable."
And only 50 units of this model will be produced.
So why must we withhold a sublime description to portray this automobile?
But beyond the car's provenance or its maker's linguistic affectation or the limited production run, the C8 Preliator deserves to be called exquisite because, well, it looks exquisite. Forget the 4.2-liter supercharged V8 engine from Audi that's rated at 525hp and mated to a six-speed Getrag manual transmission. Never mind the new-design 19-inch Turbofan alloy wheels or the powerful AP Racing brakes. Just pay attention to the craftsmanship and the details of this sports car--particularly the aircraft-inspired NACA ducts that aid aerodynamics.
Continue reading below ↓
Recommended Videos
The C8 Preliator is so meticulously assembled that even the tailpipes have been engraved with the above-mentioned company motto. And check out those pedals and instrument gauges. This car exists to visually impress as much as it does to provide motoring excitement. You would want to have it framed and hung on your wall instead of driven on the track.
We don't have the performance figures of this beauty, but with a design like this, who's asking?