To say that Korean carmakers are on a roll seems like a gross understatement. The new Elantra continues Hyundai's approach in coming up with stunning designs, while Kia has been churning out cool cars like the new Sportage and Optima. And now, the latter plans on invading the hybrid front as well.
What you see here is the Kia Niro Hybrid Utility Vehicle (HUV), as displayed at this year's Chicago Auto Show. Hybrid crossovers are nothing new, even for the Koreans. But the Niro is special in the sense that it is all-new and developed from the ground up.
It uses advanced high-strength steel, aluminum and reinforcements in strategic places to provide a strong yet lightweight build. The traditional 12V battery was even replaced with a lithium-ion polymer unit to further reduce weight. All that weight reduction allows for more efficient fuel and power consumption.
At the heart of the new crossover is a 1.6-liter Kappa gasoline engine and a transmission-mounted electric motor. The two systems put out a total of 146hp and 269Nm. Thanks to a new six-speed dual-clutch gearbox and the aforementioned lithium-ion polymer battery, the Niro promises brisk acceleration, engaging driving performance, and fuel efficiency that can equal or even surpass other hybrids out there. Even braking was given special attention via regenerative systems for optimum stopping force.
Being a futuristic vehicle, this little crossover has loads of advanced safety tech. Smart cruise control, lane-change assist, and autonomous emergency braking are all available as standard or optional extras. What really gives this car the edge, however, are new toys like Coasting Guide and predictive energy control. First seen on more expensive German offerings, Coasting Guide coaches the driver on when to coast in full EV mode to save fuel. Predictive energy control, meanwhile, employs cruise control and GPS to help manage the vehicle's energy systems.
ADVERTISEMENT - CONTINUE READING BELOW ↓
And unlike other hybrid vehicles that look either like a golf cart or a spaceship, the Niro actually dons the lines of today's best-looking Kias. The signature Tiger Nose grille is flanked by aggressive headlamps that give the car a mean presence, while the long roofline, the short overhangs and the robust shoulders make it one of the more formidable-looking HUVs out there. It's the kind of vehicle that caters to today's chic and stylish set.
Expect the new Kia Niro hybrid to be rolled out within the next few months. Vehicles like this are another reason we're all rooting for the passage of that long-overdue Alternative Fuels Law.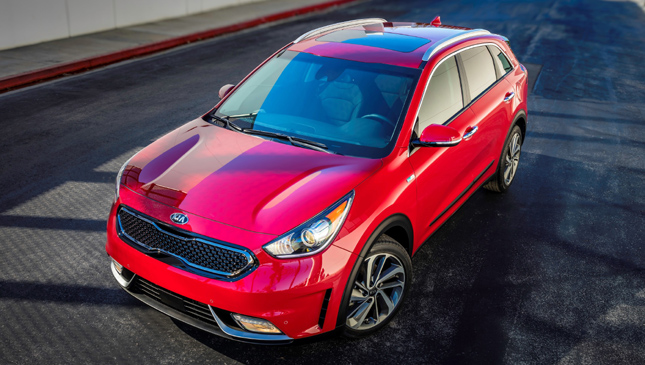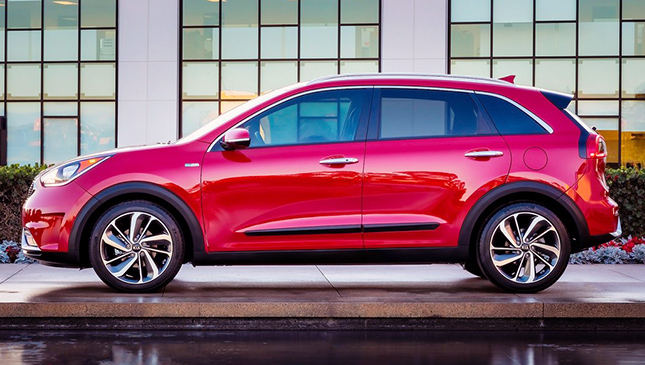 ADVERTISEMENT - CONTINUE READING BELOW ↓
Recommended Videos