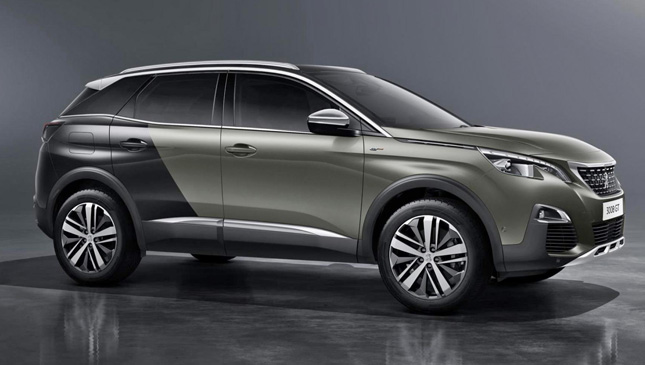 We've seen Peugeot's newly bold 3008 SUV. And now here's the boldest version of all.
There are two reasons for this. First, it's the range-topping GT version, meaning it comes with a 180hp engine and a six-speed paddle-shift gearbox. And second, because it has a great stripe across the back of it.
In more couth terminology, it is Peugeot's optional 'Coupe Franche' two-tone color scheme, familiar from the 208 and 308 GTi hot hatches, here with a choice of three colors to accompany the black. It's perhaps a touch incongruous on a little soft-roader, but you can't fault Peugeot's boldness.
But then so perhaps is the idea of sticking a relatively powerful engine in such a sensible car. It's an Audi SQ5 lite, if you like, and the first performance-minded SUV to sit outside of the premium brands. Unless you count the fabulous Subaru Forester STI.
This doesn't appear as sharp as the Forester, going for a subtler brand of performance. It's diesel-only, for starters, albeit a 180hp, 2.0-liter turbodiesel likely to provide a 0-100kph time in the mid-eights. But while we've yet to drive the 3008, the 308 whose platform it's spun from is very tidy indeed. Our hopes for its high-riding sibling are therefore high.
GT trim also brings with it 19-inch two-tone alloy wheels, massaging leather seats, a whopping great panoramic sunroof, and adaptive cruise control. The 3008's smart i-Cockpit dashboard is also standard fit.
Like the looks but don't want the big diesel? GT Line trim brings the GT's looks--and optional two-tone color scheme--to the rest of the 3008's engine range, as well as some of the nice equipment (3D satnav, LED headlights and inductive smartphone charging).
The idea of a two-tone performance Peugeot SUV taking some adjusting? Worry not: You'll get used to it.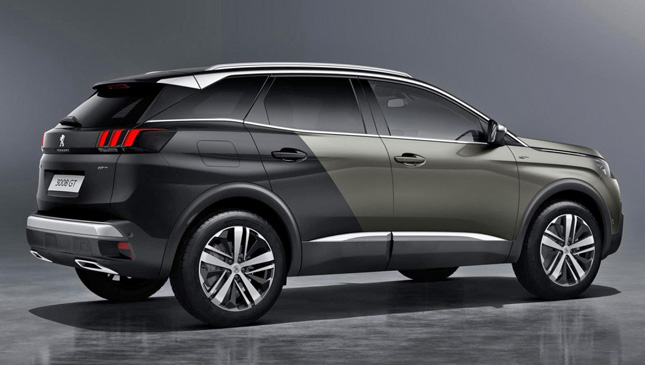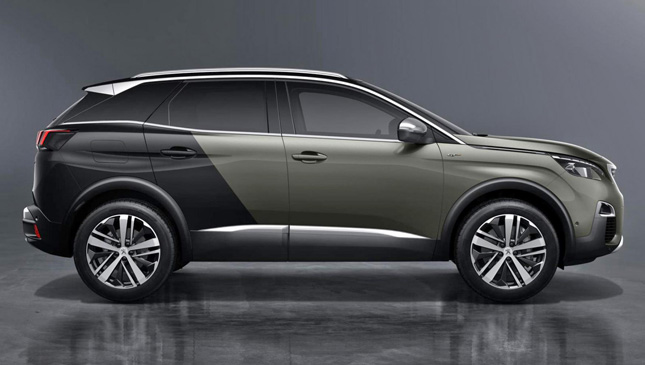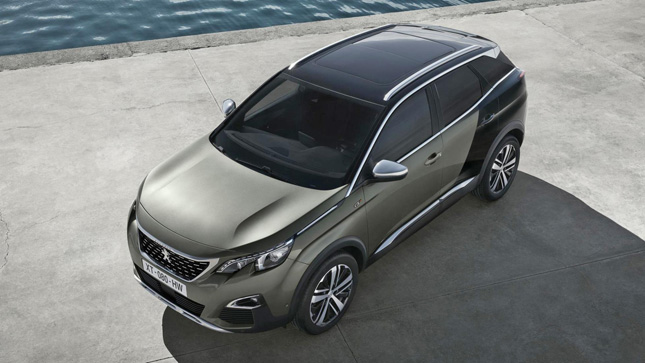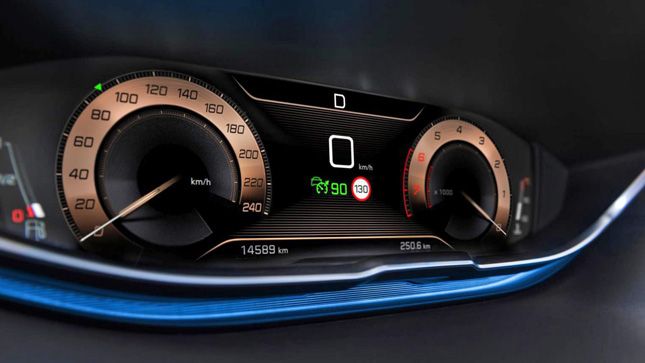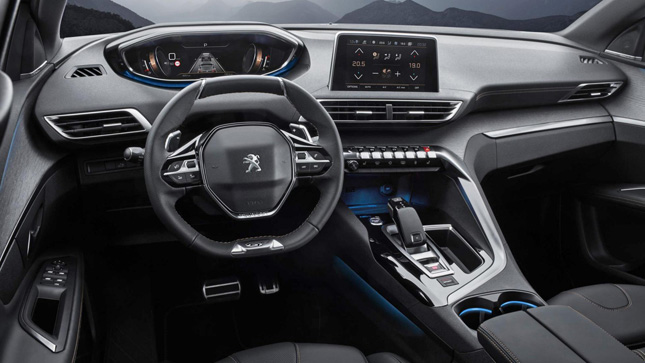 NOTE: This article first appeared on TopGear.com. Minor edits have been made.