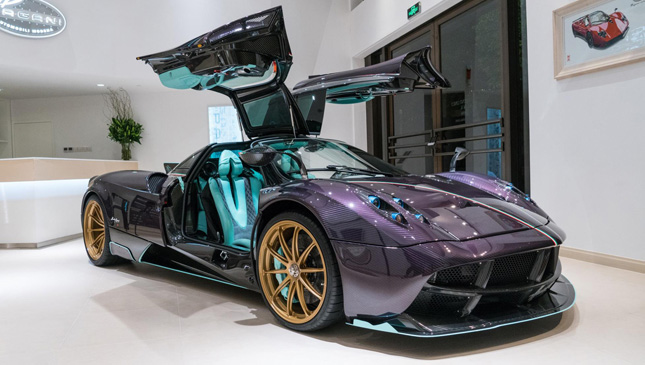 Upon entering Beijing's Forbidden City during a visit to China, Pagani boss Horacio's eyes fell upon the 'Nine Dragons Wall'. So enamored was he by the dragon body shape that he saw, he returned back to Italy and got to work.
He began drawing. He ended up with sketches on a piece of paper; sketches of a dancing dragon across the sides of the Huayra supercar's body. And thus, we come to the limited-edition Pagani Huayra Dinastia.
Only three of these special Huayra models exist, because the way the number three is pronounced in Chinese sounds like 'sheng' (the meaning of 'life, new birth'). The first is a blue carbon Huayra, the second in purple and the third gold (though we don't have pics of that, because it's a private car).
You'll spot the dragon emblem on the fin, which sits on that purple carbon background with gold wheels. It's only a trim special, and Pagani tells us all three are mechanically identical to the 'standard' Pagani Huayra—if such a thing can be called standard.
Which means you'll find a turbocharged, 6.0-liter, Mercedes-AMG V12 in the middle, producing a hearty 700hp and 1,000Nm, allied to a 0-100kph time of less than 3.5 seconds and a top speed in excess of 370kph. Plenty to keep you occupied, then.
Continue reading below ↓
Recommended Videos
So, which color combo takes your fancy, or would you rather just ogle the hardcore Pagani Huayra BC instead?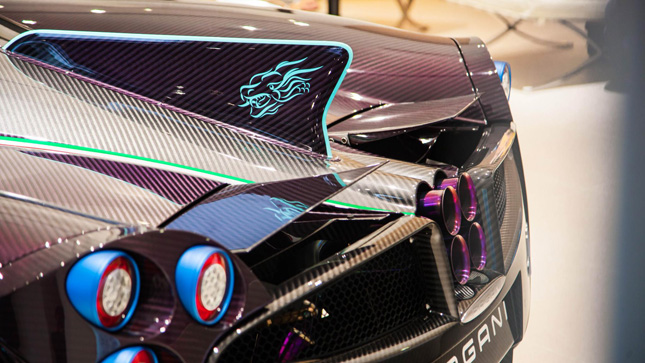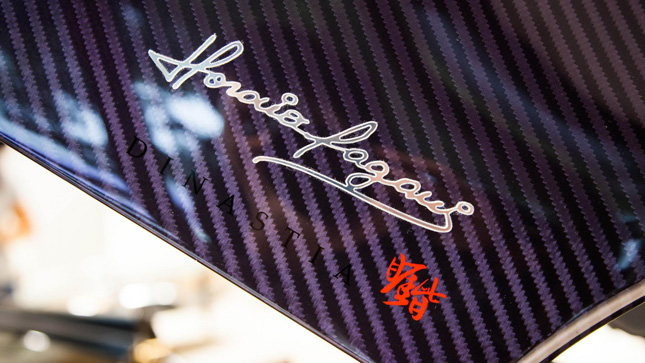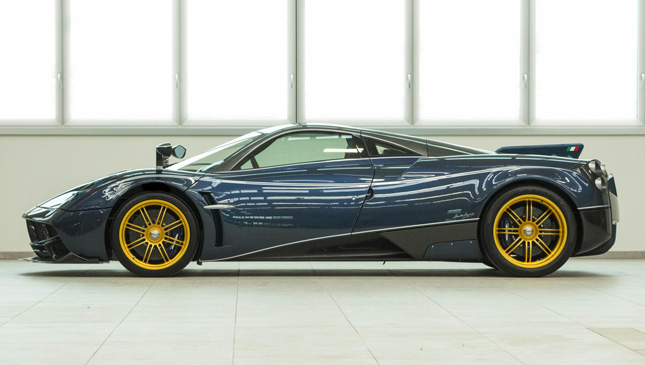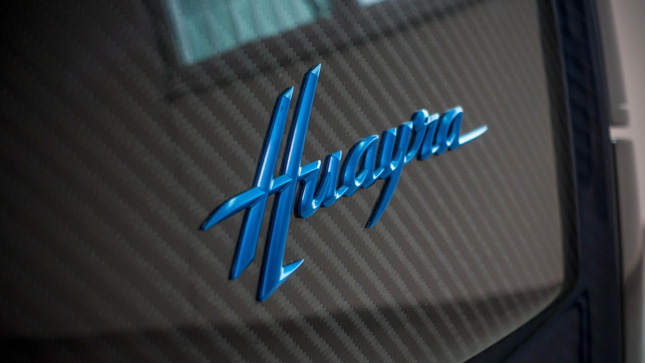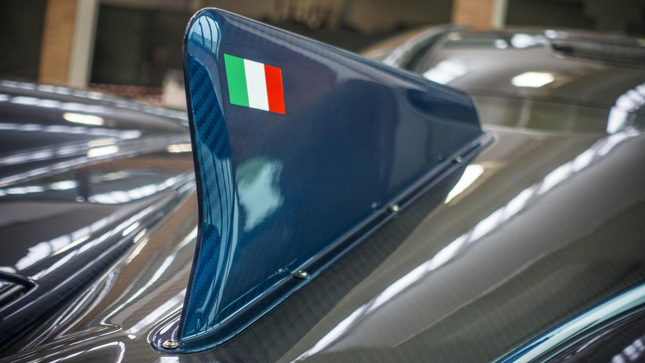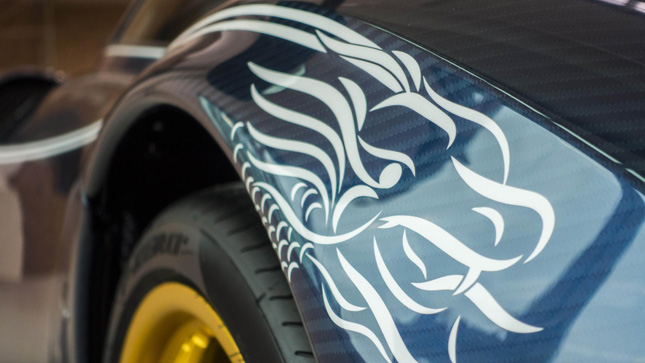 NOTE: This article first appeared on TopGear.com. Minor edits have been made.