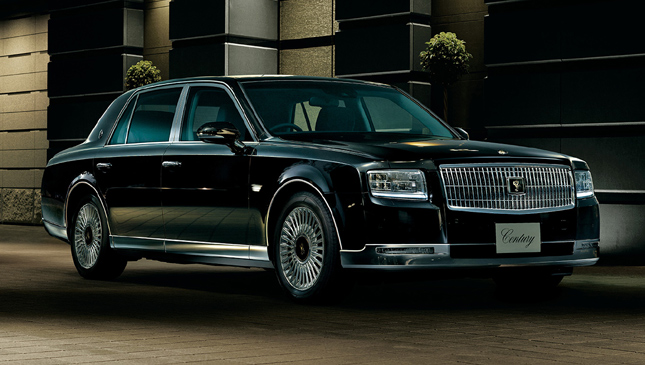 It may have taken more than 20 years, but Toyota has finally released an all-new Century. Thankfully, it looks like it's been worth the wait, as the full redesign is the vehicle's most opulent iteration to date.
For those unfamiliar with the nameplate, the Century is the Japanese carmaker's iconic luxury sedan. It was first launched way back in 1967 to mark the 100th birthday of Sakichi Toyoda, founder of the Toyota Group. And for over half a century, it's been a favorite among Japan's chauffeur-driven elite.
ADVERTISEMENT - CONTINUE READING BELOW ↓
The third-gen model is a mix of two themes, Toyota says: Legacy and evolution. It sports a classy sedan design that "reflects the Japanese aesthetic of passive symmetry" highlighted by an intricate grille (with a Phoenix emblem "carefully engraved over a six-week period by a craftsman") and slim aesthetic cues at the rear. If you ask us, it looks sort of like an Asian Rolls-Royce.
A state-of-the-art 5.0-liter V8 hybrid system underneath the hood capable of 425hp will handle propelling duties, and it has a ton of high-tech safety features, too. Of course, this is a Century, and the juicy bits are all located inside the cabin.
There's a lot more space now, thanks to a lower floor, raised ceiling and a wheelbase longer by 65mm. The entire interior is covered in premium wood trim and exclusive fabric, too, giving off a vibe more akin to a five-star luxury hotel than a Japanese sedan. The Century's 20-speaker sound system, massage function (which strangely is only available in the rear left seat), curtains and A/C system are controlled via an 11.6-inch touchscreen tucked into the rear center console as well.
ADVERTISEMENT - CONTINUE READING BELOW ↓
Recommended Videos
All units will be manufactured in Toyota's Higashi-Fuji assembly facility, and the carmaker expects initial sales of 50 units per month. Asking price? In Japan, the Century carries a price tag of ¥19,600,000 (P9.5 million). So if you fancy something a little plusher than a Camry, you better get to saving.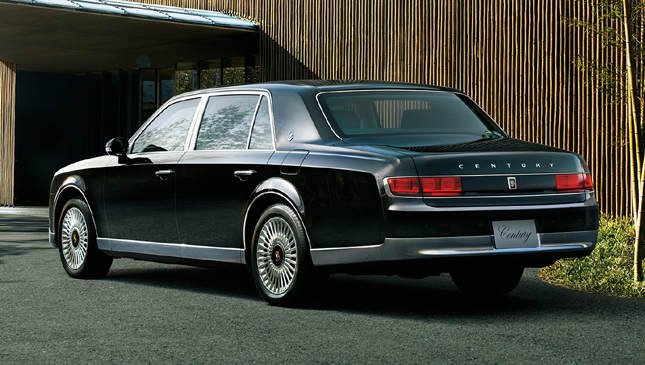 ADVERTISEMENT - CONTINUE READING BELOW ↓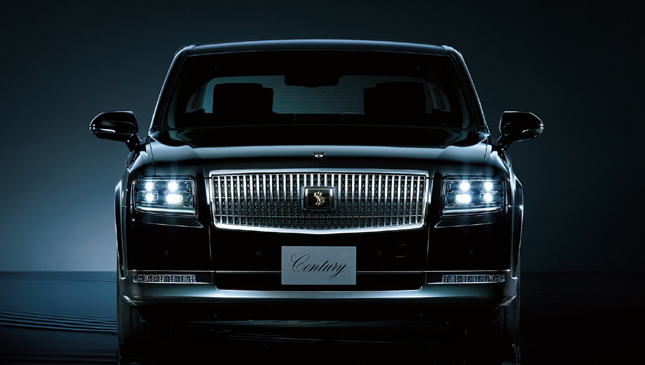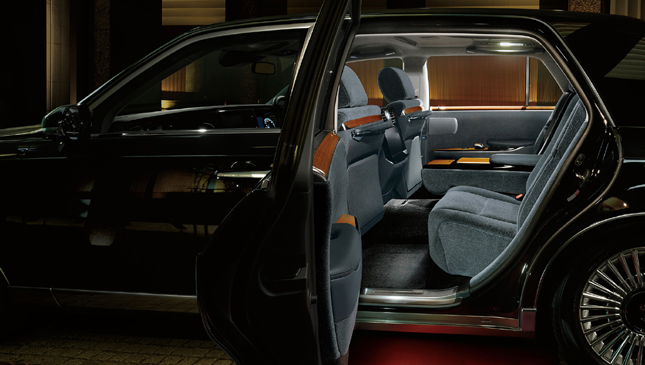 ADVERTISEMENT - CONTINUE READING BELOW ↓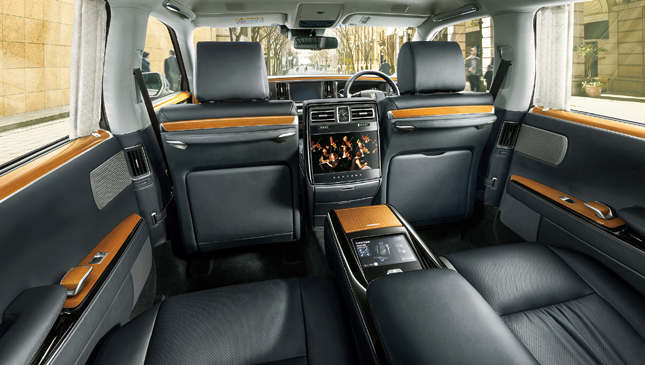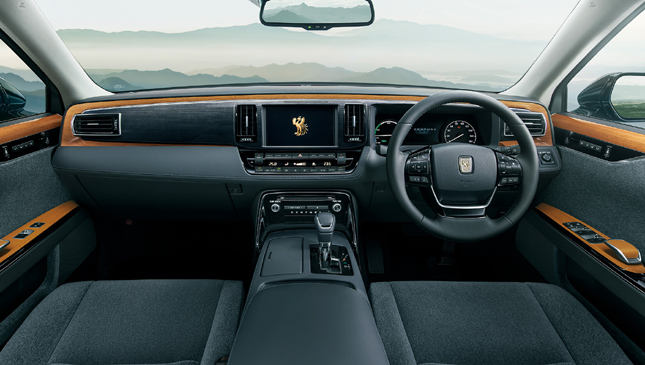 ADVERTISEMENT - CONTINUE READING BELOW ↓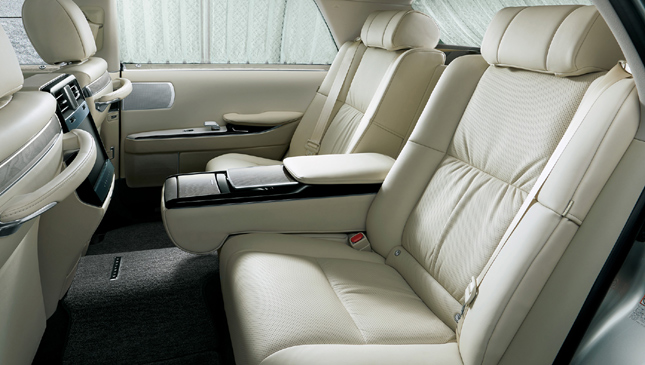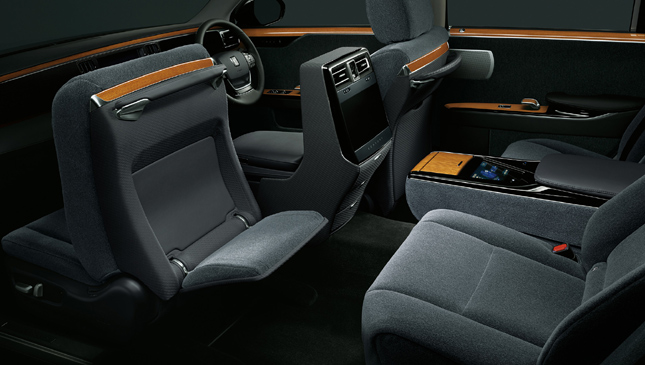 ADVERTISEMENT - CONTINUE READING BELOW ↓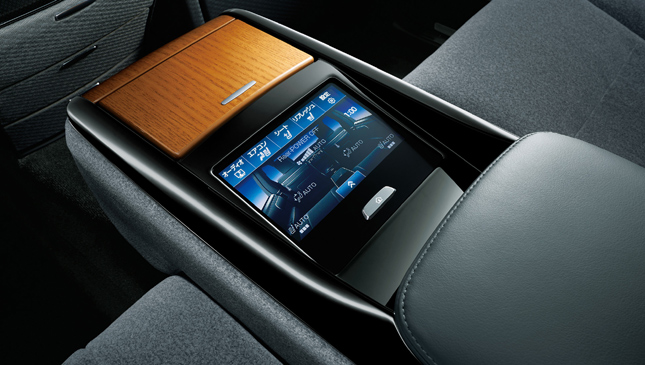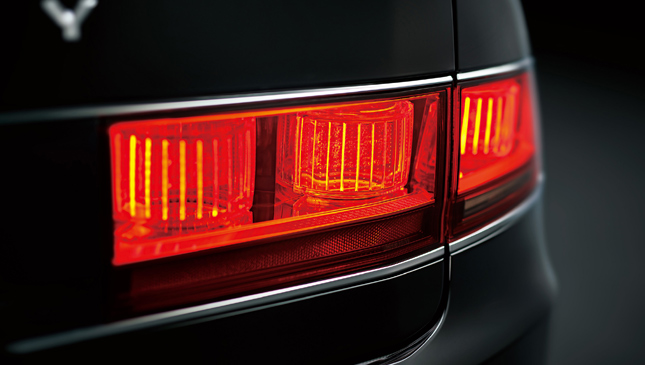 ADVERTISEMENT - CONTINUE READING BELOW ↓