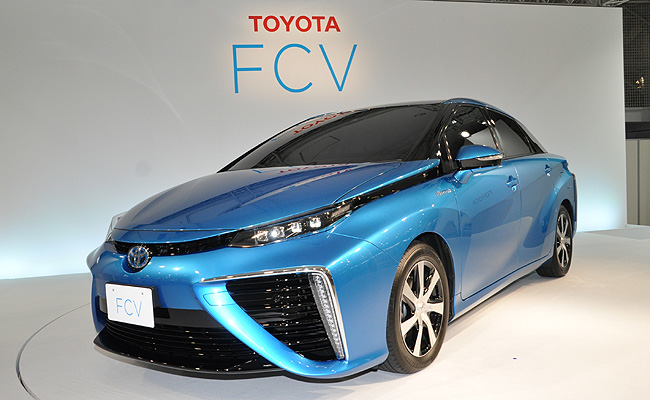 Toyota Motor Corporation has revealed the production model of its hydrogen fuel-cell sedan, which was first unveiled as a concept at the 2013 Tokyo Motor Show.
To go on sale in the carmaker's home market of Japan in April 2015 before it is launched in the US and Europe later that year, the fuel-cell sedan will be sold at Toyota and Toyopet dealerships at around 7 million yen (P3 million), with its initial sales limited to regions where there is hydrogen refueling infrastructure.
According to Toyota, the performance of the fuel-cell sedan is "similar to a gasoline-engine vehicle" with a range of around 700km (based on the Japanese Ministry of Land, Infrastructure, Transport and Tourism's JC08 test cycle) and a refueling time of only three minutes. It's also friendlier to the environment since it only emits water vapor when driven--the byproduct of the reaction between hydrogen and oxygen.
When do you think we'll see this vehicle on our streets?
If you're viewing this on a mobile device and can't see the video, please click here.
Continue reading below ↓
Recommended Videos