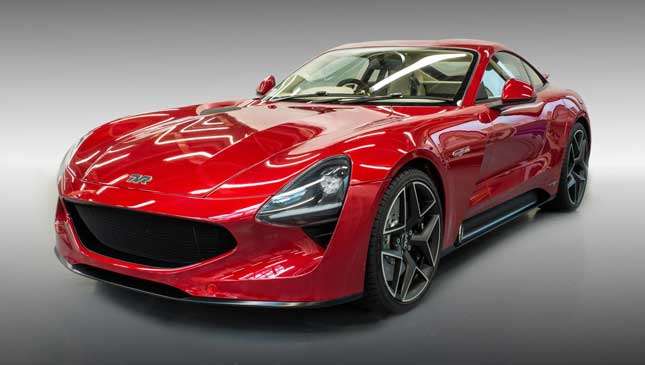 Who knows what the car-shunning millennials make of it all, but for an entire generation of sports car fans, TVR equates to unruly high performance, perilous sideways excursions and, if we're completely honest, a frequently challenging ownership experience.
Now meet the all-new, 21st century TVR, the first since a wealthy consortium—headed by computer games magnate and entrepreneur Les Edgar—wrested the company away from Nikolai Smolenski in 2013. The name is familiar: the Griffith first appeared in 1963, but reappeared in 1991. That model is probably the definitive TVR, so it makes sense to dust the badge down for this keenly-awaited revival.
Continue reading below ↓
Recommended Videos
In many other ways, this stunning new car—side-exit exhausts, sculpted front wheel arches, and swoopy body—stays true to TVR's homespun, old-school recipe. It packs a trusty atmospheric 5.0-liter quad-cam V8, the unit usually seen in Ford's Mustang, but thoroughly overhauled for duty here by Cosworth to deliver more power and torque. It's dry sumped to lower the center of gravity, and has 50/50 weight distribution.
You'll look in vain for any seamless, dual-shift semi-auto transmission; the Griffith uses a Tremec Magnum six-speed manual (even that sounds manly), with a custom lightweight flywheel and clutch, and bespoke gear ratios. With a dry weight of 1,250kg, the new car is tantalizingly light, and boasts a power-to-weight ratio of 400hp-per-ton. This should thrust the Griffith into full-bore supercar territory, where forward motion begins to turn surreal: 0-161kph in six and a bit seconds surreal, with a 322kph top speed. And you have to remember to change gear yourself.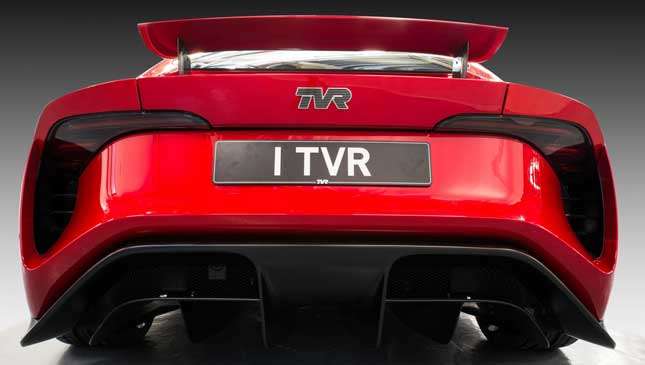 But in other key areas, the new Griffith is revolutionary. It's the first production car to deploy Gordon Murray Design's iStream technology, which simplifies the manufacturing process while introducing carbon fiber and delivering the sort of structural rigidity TVRs of old could only dream of (the Cerbera, as lovely as it was/still is, almost visibly sags in the middle).
The chassis consists of a carbon composite bonded to steel and aluminum, with body panels also in composite. The iStream tech gives the Griffith notable crash performance; the energy loads are directed through front and rear crash structures, leaving the chassis intact. It also has a fully flat underfloor so if a 322kph mission does present itself, you won't end up troubling air traffic control. Aero? On a TVR?
The suspension uses double wishbones at either end, with adjustable coilover dampers and concentric springs. The 21st century further intrudes with the TVR's steering: It's fully electric. The braking system uses six-piston aluminum calipers and two-piece 370mm diameter ventilated discs upfront, four-piston ally calipers and two-piece 350mm vented discs at the rear.
Note also that TVR has determined to keep the car agile and alert to the driver's command by keeping the rubber relatively modest: 275/30 tyres on 20in rims at the rear, 235/35 on 19s at the front. This all points to a very specific philosophy, and it's one we can get on-board with. The Griff does also have ABS and configurable traction control.
TVR's willfully crazy interior ergonomics have been retired, and the new Griffith gets bespoke dials and a centrally mounted portrait infotainment screen. Edgar and the team driving TVR's resurrection want a car that's useable and civilized, a GT with serious fire in its belly. And as Les told TG in a recent interview, TVR will be racing again soon too, with Le Mans firmly in their cross hairs.
TVR has sold almost all of the 500 Launch Editions, and though £90,000 (P6.03 million) is way more than the outfit charged back in the day, this is a completely different sort of TVR. Production is due to start in a year or so's time, at a factory in Ebbw Vale.
More details when we get them.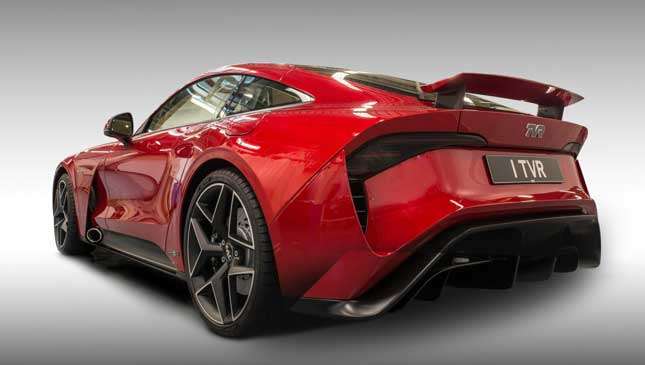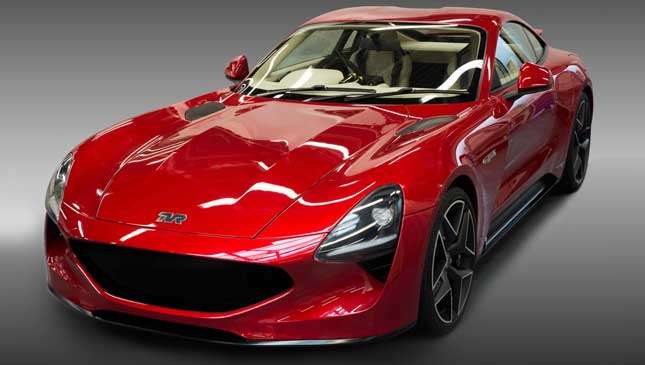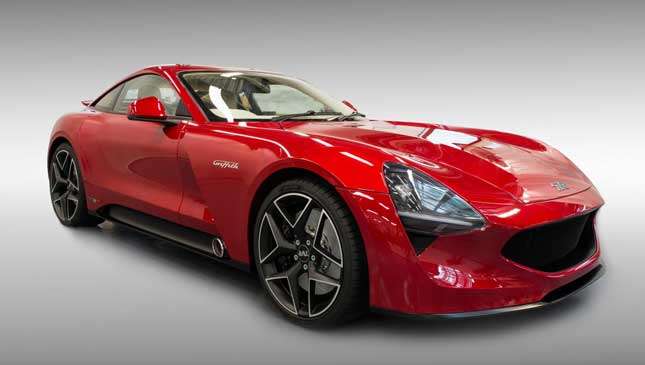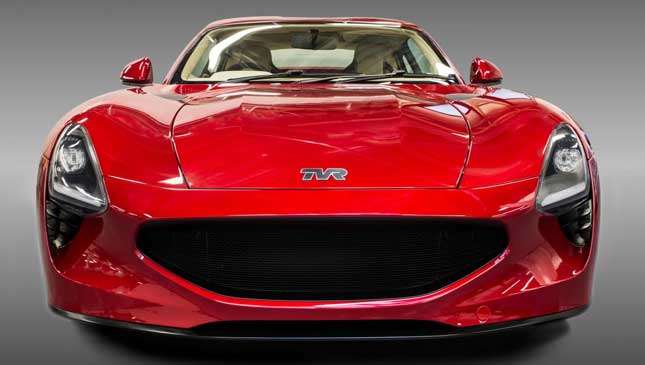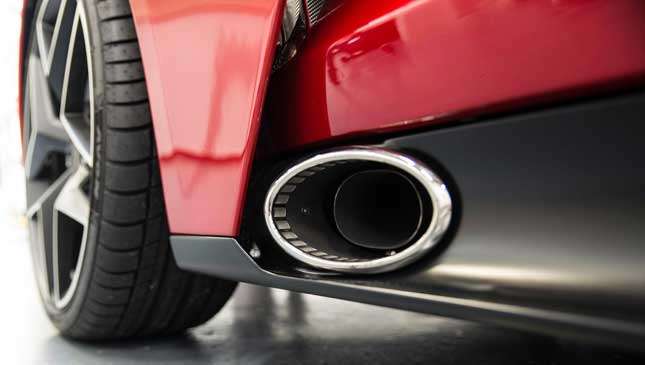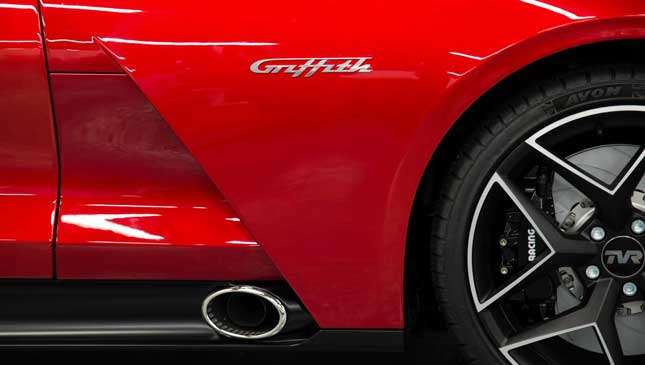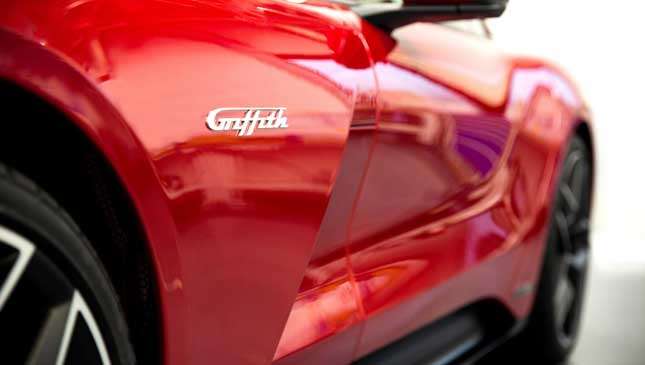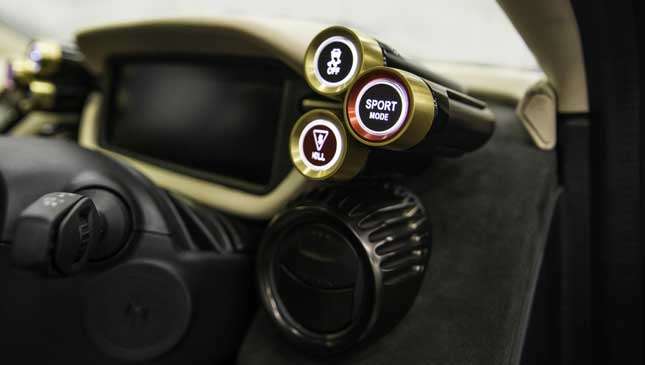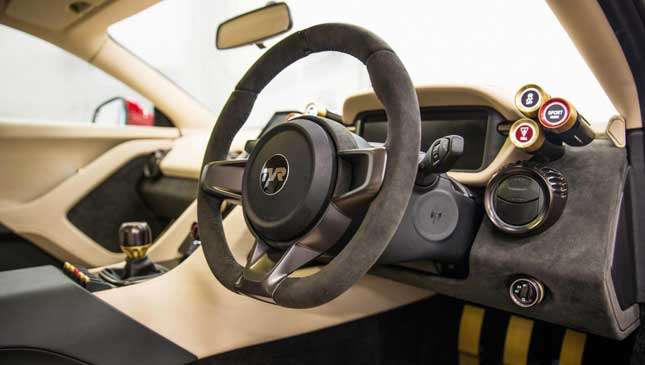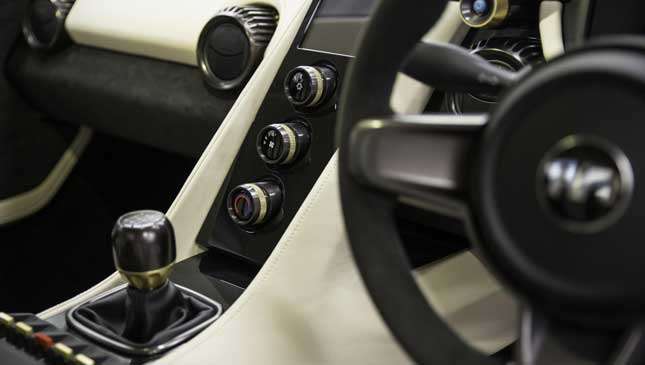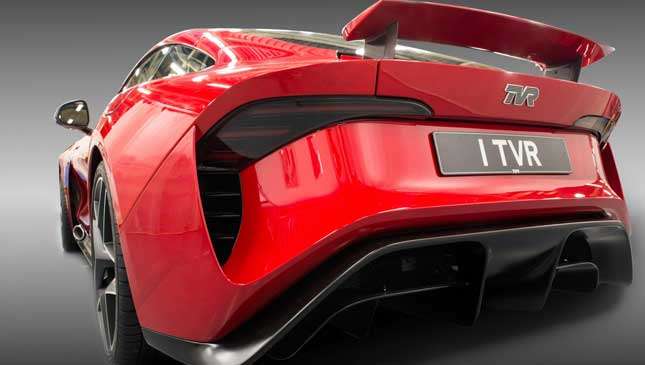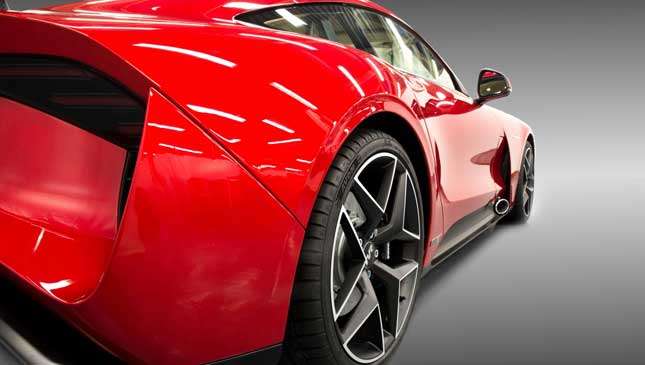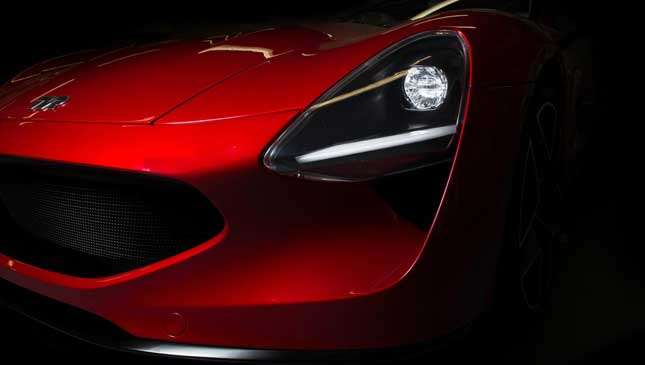 NOTE: This article first appeared on TopGear.com. Minor edits have been made.