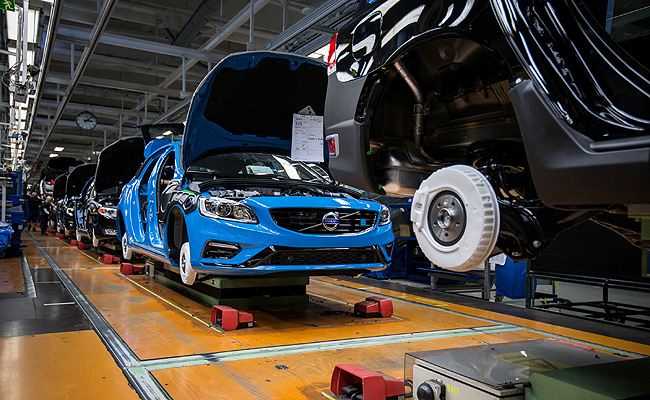 From being an aftermarket manufacturer specializing in Volvo cars, Polestar is now rolling out its take on the Swedish carmaker's products. Coming out of Volvo's Torslanda factory, the first S60 and V60 Polestar cars will now be delivered to customers around the world.
"We are very happy to see the first-ever complete production cars from Polestar being built in the Volvo factory," said S60/V60 Polestar technical project manager Henrik Fries. "It is a satisfying result of many hours of work by the people of Polestar and Volvo."
According to Volvo, the S60 and V60 Polestar models feature a thoroughly developed chassis and are equipped with high-performance dampers and brakes. With a four-wheel-drive system and the 350hp output from the turbocharged six-cylinder engine, each of these cars instantly becomes "a driver's car for all year."
The carmaker added that it will produce a total of 750 S60 and V60 Polestar units this year.
"It is an exciting process as there are many new and unique Polestar components that need to work seamlessly in the Volvo factory without interrupting the production of other models," Fries added. "It was a truly proud moment to see the first Polestar blue cars on the production line together with the S80 and other models. The cooperation with Volvo works really well, and we are looking forward to an exciting future together."
ADVERTISEMENT - CONTINUE READING BELOW ↓