You probably know a bit about Polestar by now—the racing team that became Volvo's tuning arm, that became a stand-alone electric performance brand in 2017. You might even have gazed longingly at the company's first car, the Polestar 1, a 600hp plug-in hybrid coupe costing €155,000 (P9.1 million) and limited to 1,500 units. But frankly, the 1 is just eye candy—in Polestar's master plan, the 2 is the one that matters.
This is Polestar's Tesla Model 3 rival, and it's not shying away from the fact, either, name-checking the Model 3 in the fourth line of its press release. And why wouldn't you? Tesla is close to selling 500,000 a year of its first, truly mass-market EV because it offers a range of over 480km, it's fast, it appeals to tech lovers, and it's relatively affordable. Polestar has been taking notes.
ADVERTISEMENT - CONTINUE READING BELOW ↓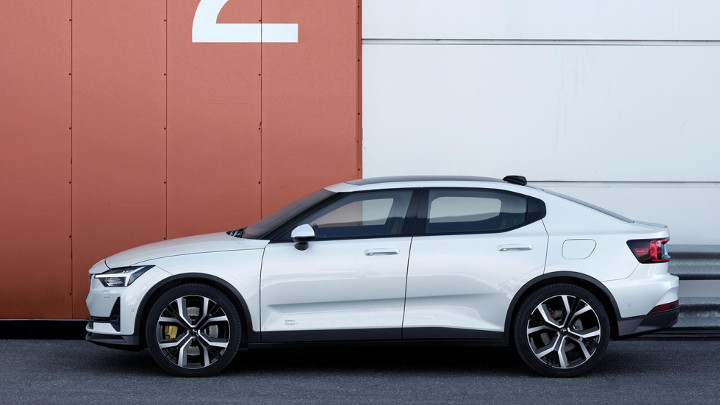 The 2 is an all-electric, 4WD, five-door sedan-shaped hatchback—or 'fastback,' according to Polestar—with a 500km range from its 78kWh battery, 402hp, and a 0-100kph time of less than 5sec. By comparison, the long-range, AWD Model 3 (that's not the 444hp M3-rivaling performance version, by the way) has a 544km range (the longest of any WLTP-certified EV) from its 74kWh battery, 341hp, and 0-100kph in 5.1sec. Spot any similarities? Not that we're complaining, you understand...
ADVERTISEMENT - CONTINUE READING BELOW ↓
Recommended Videos
And then there's the price. The launch version of the Polestar 2 (the only one available for the first year of production, which starts in early 2020) costs €59,900 (P3.53 million), although Polestar will offer a subscription-style plan (prices TBC) that includes one monthly payment to cover everything except charging. The long-range, AWD Model 3 starts at €58,800 (P3.46 million). However, both Tesla and Polestar promise us that cheaper, circa €40,000 (2.4 million), versions of their respective cars will follow, probably in 2021.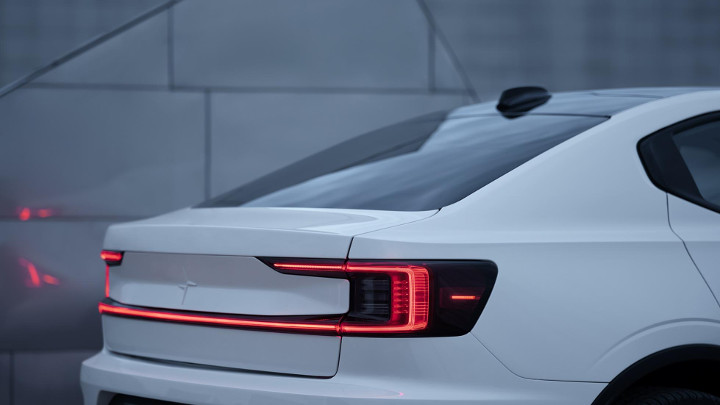 ADVERTISEMENT - CONTINUE READING BELOW ↓
Can't decide where to put your money? Let's move the conversation to design. Whereas the Model 3 looks a bit generic, the kind of car a 10-year old might doodle, the Polestar is much sharper—all taut creases and Swedish minimalism. The Volvo fans out there will have spotted this is almost identical to the Volvo 40.2 concept from 2016, except for the addition of smaller, more aero-efficient framelesss wing mirrors—a Polestar patent, no less—and a full-width light bar at the back.
There's a definite similarity to the Peugeot 508 in the grille department, which is no bad thing, and you'll notice the raised stance, which, although mildly off-putting at first, actually makes a lot of sense. If you want to maintain ground clearance and interior space, but also stuff a slab of batteries under the floor, this is simply what you end up with. It's not chasing SUV fashion, it's logical.
ADVERTISEMENT - CONTINUE READING BELOW ↓
Polestar hasn't forgotten it's racing roots, either. An optional performance pack adds Öhlins dampers that can be manually adjusted, Brembo brakes at the front, and 20-inch forged wheels. It also adds gold valve caps and gold seatbelts, to let your friends know you've ordered the fast one.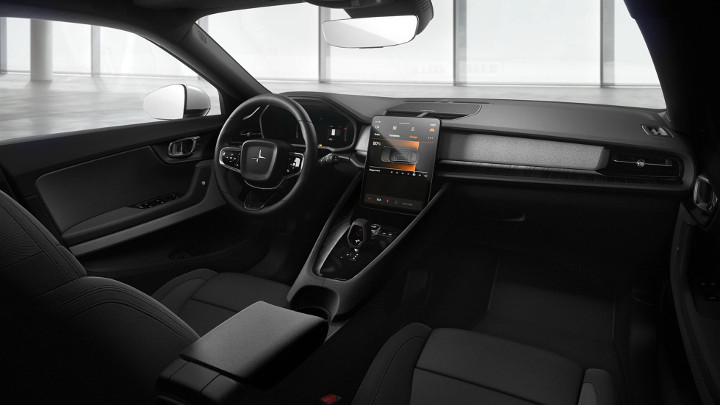 ADVERTISEMENT - CONTINUE READING BELOW ↓
Inside, unlike the Polestar 1, it's a genuine departure from current Volvo interiors, dominated by an 11-inch portrait screen. The exciting news here is it's the first car to run on Google's integrated Android operating system, which basically means you can use Google Maps and Google voice control, and it's always connected to the Internet for Tesla-style over-the-air updates. The screen layout is super simple—four tiles—so it's easy to poke the bit you want while you're avoiding an elk on a snowy Swedish back road. In front of you, a digital instrument display shows no funky graphics and gives you only what you need—your speed, battery range, and that's it.
There are clever touches everywhere, too: the underlit floating edge on the center console, a Polestar star logo projected onto the panoramic roof, and—get this—a vegan interior, free from animal products...although leather is an option if you really don't care. Other interesting features include using a phone as a key, so you can share the key with whoever you trust and never have to spend 20 excruciating minutes turning the house upside down when you're late for work. If your phone's in your pocket, you're in and you're away.
ADVERTISEMENT - CONTINUE READING BELOW ↓
What do you think, Internet: Is the Polestar 2 a worthy rival to the Tesla Model 3? Which one would you buy? Anyone else feel a drag race coming on?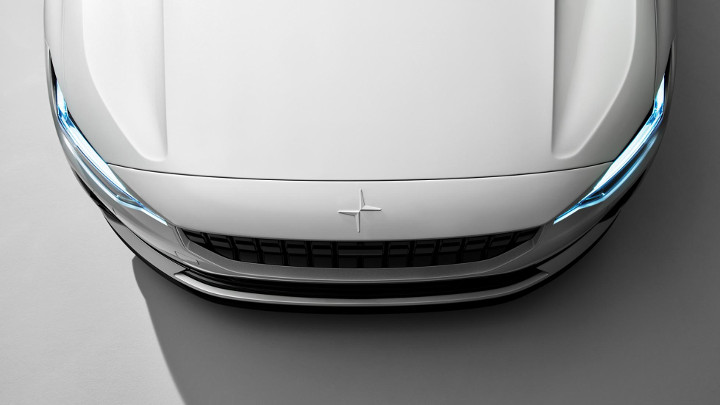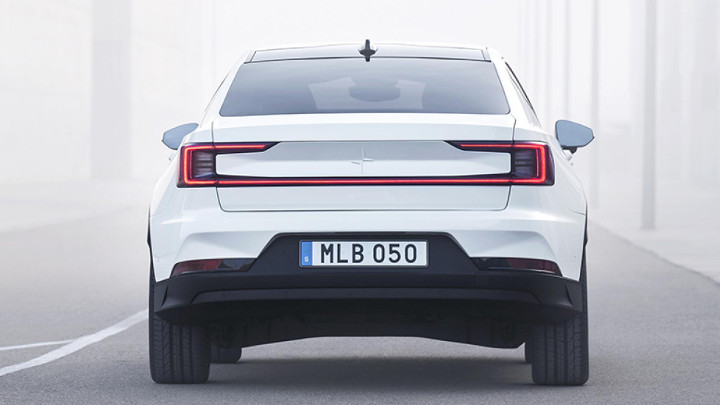 ADVERTISEMENT - CONTINUE READING BELOW ↓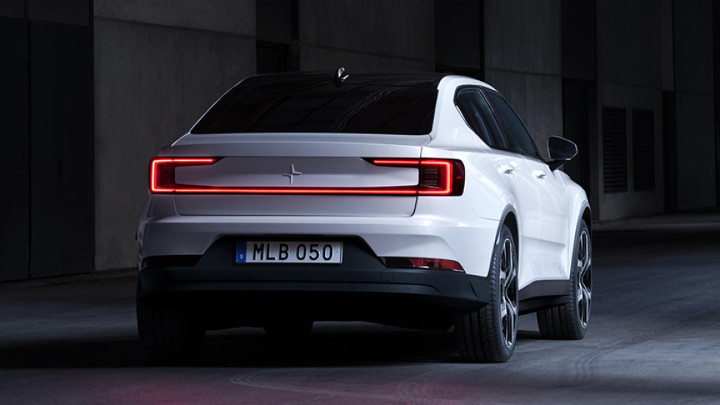 ADVERTISEMENT - CONTINUE READING BELOW ↓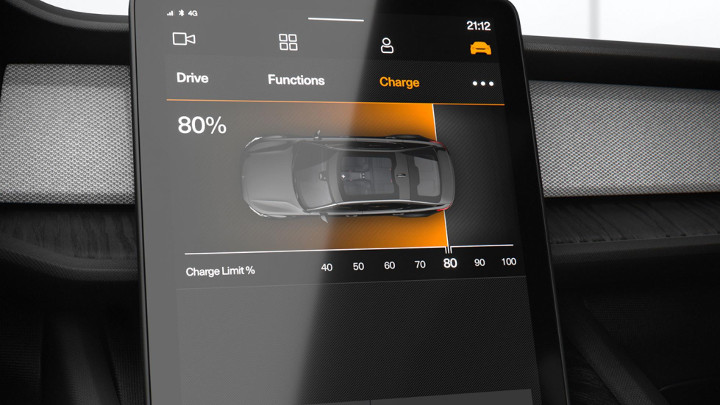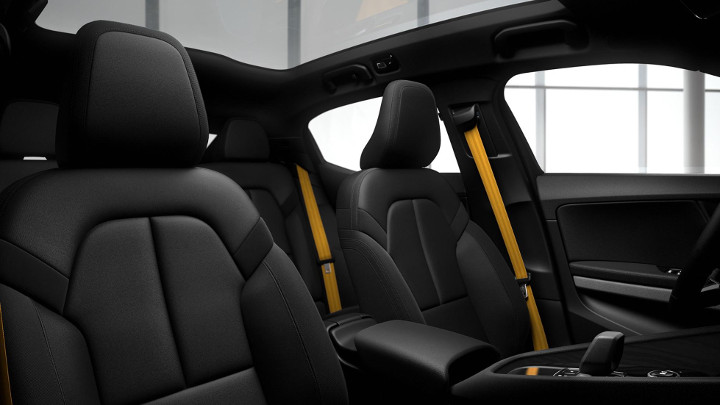 ADVERTISEMENT - CONTINUE READING BELOW ↓
NOTE: This article first appeared on TopGear.com. Minor edits have been made.