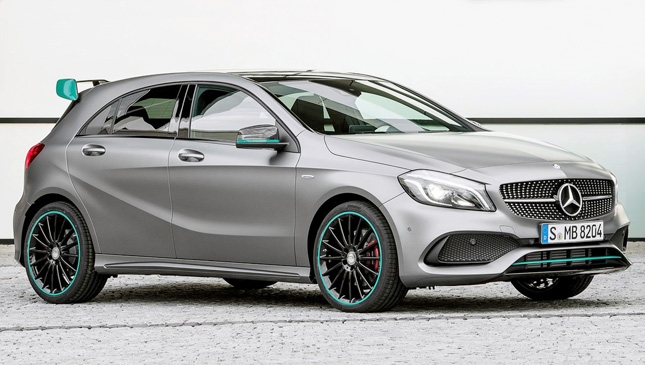 One of the reasons car manufacturers get involved in auto racing is technology advancement, using motorsports to test and perfect systems that eventually trickle down to the company's production models. Another reason is image enhancement, using racetrack competitiveness to provide a halo over the brand. Because let's face it: Many car owners like to associate their ride with race cars.
Which is why you'll see guys slapping Nismo badges and installing TRD accessories on their car--even if said car is just an entry-level variant. (Yes, that's why my car has Mugen stuff even if it has a stock engine. Guilty as charged.) And right now, the most desirable racing team to use as inspiration in styling a car is, of course, the most popular and most successful: Mercedes AMG Petronas. Yep, the team of Formula 1 champ (and current series leader) Lewis Hamilton. And the German luxury carmaker knows this all too well.
Indeed, Mercedes has just released a "Motorsport Edition" for the otherwise insipid A-Class compact hatchback. This special variant was created with the aforementioned F1 racing team in mind. This coincides with a minor facelift that Mercedes is rolling out for the A-Class range.
The A-Class Motorsport Edition is easily distinguished by the Petrol Green color accents inside and out, not to mention the AMG light alloy wheels and the AMG rear wing. In the cabin, the seats get topstitching in the colors of the F1 team. This racing-inspired cosmetic modification is available on all engine variants except for the A45 (which is technically a Mercedes AMG model).
Continue reading below ↓
Recommended Videos
If you're in the market for the A-Class, ask your sales agent at Auto Nation Group--the distributor of Mercedes-Benz in the country--for this Motorsport Edition. And then you can fantasize about being Nico Rosberg while waiting for EDSA traffic to inch forward.