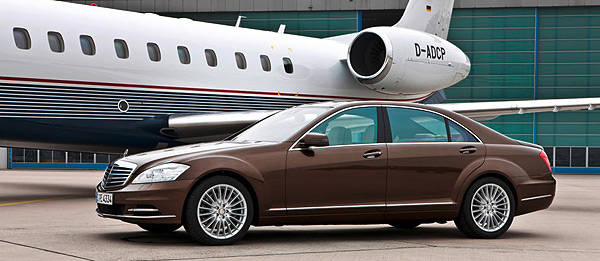 Driving around in a luxury automobile just became easier and affordable as high-end-car distributor CATS Motors has entered the car rental and leasing business through Sixt Rent a Car.
Through Sixt, an affiliate of a European car rental company under the same name, CATS Motors now offers premium and sought-after brands like Mercedes-Benz, Chrysler, Jeep and Dodge with its "'ride first class, pay economy' car rental services and fair-priced operating lease." Besides these upscale brands, Sixt is also offering the products from popular mass-market brands like Hyundai and Mazda.
"With people wanting to change their vehicle every time a brand-new model comes out, we're giving them that option," said Dennis Ortiz, sales and marketing manager of Sixt Philippines. "Depending on the model, our clients can lease the vehicles from six months up to three years with the option to own the vehicle once the lease term is completed."
Ortiz added that corporate clients can avail of lease terms that can last up to five years.
Sixt's offices are located in San Juan, Makati, and the three terminals of the Ninoy Aquino International Airport. Clients who are traveling abroad can also book a car with Sixt Philippines and pick up their preferred vehicle in one of the 90 countries that are part of the global Sixt network.
Continue reading below ↓
Recommended Videos
Besides being available for private functions, Sixt Philippines' fleet of cars is also available for limousine service. Sixt also offers special diplomatic and delegation services for diplomats and state officials.
"We're also working with A-Toy Customs to create a special limousine using a Mercedes-Benz Sprinter that artists or dignitaries can use," added Ortiz.
While Sixt Philippines' website is still under construction, inquires can be made by calling (02) 7845004 local 5063 or (02) 7285808 or by sending an email to reservations@sixt.com.ph.