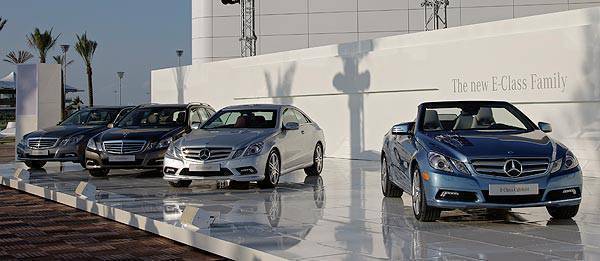 Owning a Mercedes-Benz is a status symbol that says you have arrived. So if you're looking to make such a statement, you can count on the country's authorized dealer of Mercedes-Benz vehicles to make it easier for you.
CATS Motors is currently offering three Dream Plans for one to own a Mercedes-Benz.
In the first Dream Plan, a customer simply has to trade in a car under his or her name. The appraisal rate for the vehicle will serve as the down payment.
Dream Plan Two sees a customer owning a brand-new Mercedes-Benz by paying for it for up to four years at zero interest.
The third Dream Plan allows one to drive away with a brand-new Mercedes-Benz by making a 50 percent down payment on the car. The balance will be paid after two years at zero interest in 24 months.
CATS Motors' Dream Plans runs until September 30 and covers all locally-available Mercedes-Benz models.
"If you've ever dreamed of owning a Mercedes-Benz, it's time to end that dream. And you don't have to give the world to turn that dream into reality," said Grace Enriquez, CATS Motors' assistant manager for public relations. "To put it simply, we're giving those who've been wanting to get a Mercedes-Benz an opportunity to finally own one with our financing options."
Want to start shopping for your brand-new Mercedes-Benz car now? Click here to check our Buyers' Guide.