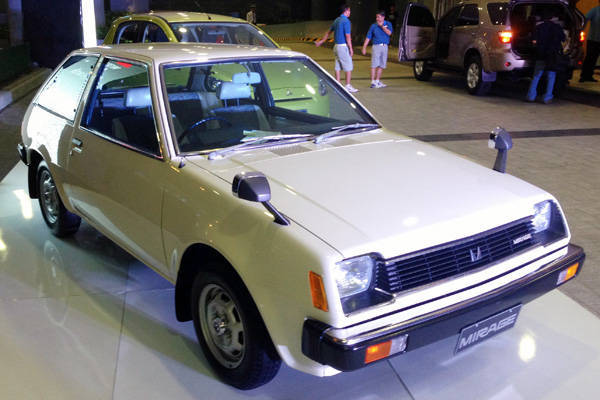 As you know, Mitsubishi Motors Philippines Corporation is celebrating its 50th anniversary in the country. To help make this milestone truly special, the company is staging this weekend--from today until Sunday (February 24)--the "Buyers Bonus Expo" at the Mall of Asia (parking lot across the Nido Science Discovery Center). As the event's name implies, this marketing gimmick is designed to give customers a treat. That treat (or bonus) comes in the form of an automatic P5,000 discount on all current Mitsubishi vehicles once you visit the expo, which opens at 11am and closes at 9pm.
If you're a true Mitsubishi fan, however, the discount is not the main incentive for going to the event. The real attraction is the car show featuring classic Mitsubishi vehicles--including the old Mirage and Lancer you see here. Other noteworthy Mitsubishi models to check out are the Colt Galant, the Minica and the Galant Lambda, among others.
Also, we're proud to say that the Hiroshi Masuoka-autographed Pajero of Top Gear Philippines writer Jason dela Cruz is also on display at the expo. Don't miss it.