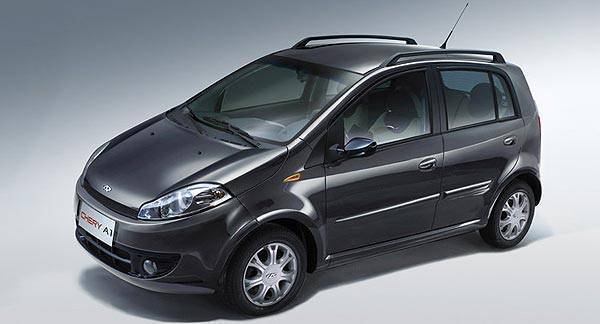 Senior executives from Chery Automobile Company recently paid a visit to the Board of Investments (BOI) to convey the Chinese carmaker's intent to put up an assembly plant in the Philippines within the next five years "to serve the burgeoning left-hand drive market in the ASEAN region."
Led by Chery vice president for Asia Pacific Meng Tao, the executives were accompanied by officials of the newly-established Chery Motors Philippines, Inc. (CMPI) to inform the BOI managing head, undersecretary Crisanto Panlilio, that the carmaker is currently scouting for an assembly-plant location.
"Part of our five-year plan with our new Philippine partner is to set up local assembly, starting with small-volume production and then proceed to a bigger scale, which means exporting to the other countries in the region including Vietnam, Laos, Cambodia where cars are driven from the left-hand side," said Tao.
CMPI president and chief executive Si-Chung Chang echoed that Chery Automobile's plan is aligned with his company's own five-year plan. In addition, Chang relayed that CMPI is eager to start off its initial production before year-end with a local partner and that two compact Chery models are being eyed for the project.
"It will take time but the focus of our energies is the re-establishment of the Chery brand in the Philippines on the long term. We need to take it one step at a time and build up to each step. The assembly plant caps this long term plan," Chang added.
Continue reading below ↓
Recommended Videos
CMPI was established in January 2011 after it formally took over the distribution of the Chery brand of vehicles from Chery Iseway Motors.