As you know, the American car brand Chevrolet is celebrating its 100th anniversary on November 3, but over here in our part of the automotive universe, Chevrolet Philippines is holding the big event--otherwise known as Chevy Motorama--on November 11, 2011, at the SM Mall of Asia in Pasay City (that's 11-11-11, in case you failed to notice it). And because this momentous occasion only happens once in a century, a one-time party isn't enough to commemorate it. It has to be a series of festivities that span weeks. So, what has Chevrolet Philippines planned for us?
Here's a quick rundown of what to expect for Chevrolet's centennial, straight from Chevrolet Philippines marketing director Lyn Buena herself. In a nutshell, there's going to be a photo exhibit, a special Chevrolet centennial Swatch, the aforementioned Chevy Motorama and--surprise!--an exclusive online design contest to be hosted by TopGear.com.ph. Watch the video for more details. It's going to be an exciting time for Chevy fans.
If you're viewing this on a mobile device and can't see the video, please click here.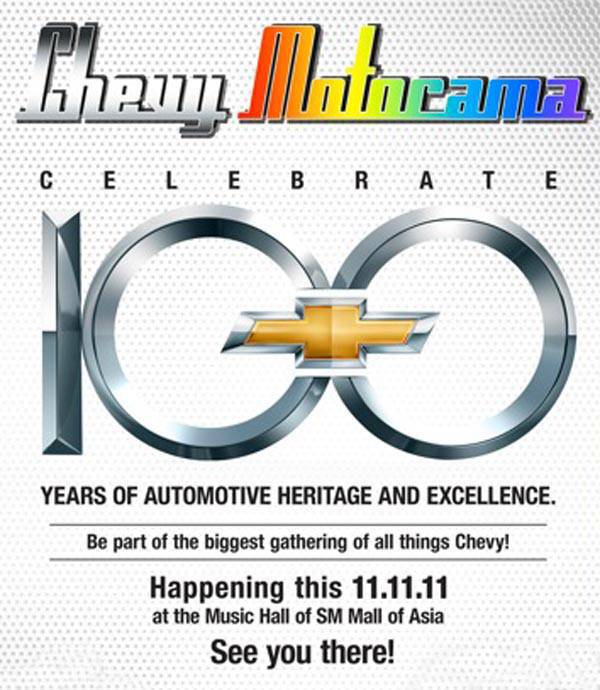 Continue reading below ↓
Recommended Videos