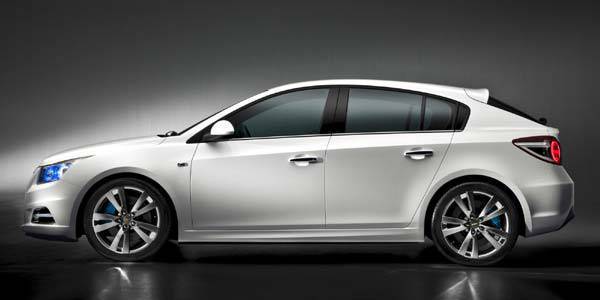 As you know, the Chevrolet brand--through Philippine distributor The Covenant Car Company Inc.--is still in the process of restoring its image in our market. And they're getting there, slowly but surely. One of the tools they've been using to achieve this goal is the new Cruze sedan, which is clearly a much better product than the Optra.
Apparently, it's not only here that Chevrolet is taking advantage of the Cruze to get back in the game. In fact, according to the president and managing director of Chevrolet Europe, Wayne Brannon, the Cruze is currently being sold in no fewer than 70 countries around the globe. "It is our top-selling passenger car globally," he says.
In the Chinese market alone, it is said that Chevrolet has already moved around 90,000 Cruze units this year. That kind of number is reserved only for high-quality cars. So how better else to exploit this success than to expand the Cruze lineup to include a, well, hatchback version?
ADVERTISEMENT - CONTINUE READING BELOW ↓
Indeed, Chevrolet has already revealed the Cruze hatchback, due for actual exhibition in the upcoming Paris Motor Show. The five-door Cruze hatch--boasting a cargo capacity of 400 liters as well as 60/40-split rear seats--will be officially available in Europe by middle of next year. It won't, however, be distributed in the United States, where hatchbacks get a lukewarm reception at best. Of course, we can only hope that Chevrolet will bring this to our market right after its European launch. Filipinos, after all, are crazy for hatchbacks.
According to Brannon: "The total compact segment in Europe represents around 4.8 million units, which is over a quarter of the total market--and hatchbacks represent around 65 percent of that volume."
Sounds like shrewd business sense to us. But the big question is: Do you dig the looks of the Cruze hatchback? Do you prefer this to its sedan twin? If so, maybe now would be a good time to start petitioning the local distributor.