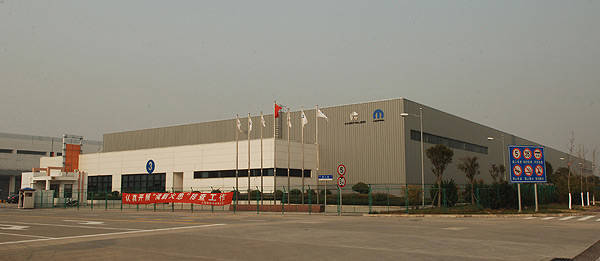 Philippine market owners of Chrysler's vehicles won't have to wait for the delivery of their vehicle's spare parts to come from the American carmaker's home market in the near future as its parts and service arm has announced the opening of distribution centers in Shanghai and Dubai.
"With the opening of these two facilities, we are expanding our parts distribution network in order to fully support the growth taking place in these markets," said Pietro Gorlier, president and chief of Mopar, Chrysler's parts and service unit. "As our vehicle brands continue to grow internationally, Mopar will continue to look for opportunities to effectively service our dealers and distributors, and ultimately our customers."
The China parts distribution center will integrate its domestic and regional operations, resulting in a more efficient and cost-effective supply chain, and improved service levels for Chrysler's growing presence in China and Asia Pacific. Located in Yangshan Port Shanghai, a free-trade zone that offers Mopar the platform to support international trade from China, the 16,000sqm facility will distribute more than 35,000 part numbers to more than 130 dealer locations in China and more than 20 third-party distributors and joint-venture partners throughout Asia Pacific. The warehouse will also be a referral point for other Mopar warehouses in South Korea, Japan and Australia, which service more than 200 additional dealer locations.
Continue reading below ↓
Recommended Videos
The 18,000sqm parts-distribution center in Dubai, United Arab Emirates, will be located in the Jebel Ali Free Trade Zone, providing Mopar the benefits to support the redistribution of parts throughout the Middle East and Africa. The warehouse will move more than 30,000 part numbers to support Middle East and African general distributors and local sales companies.