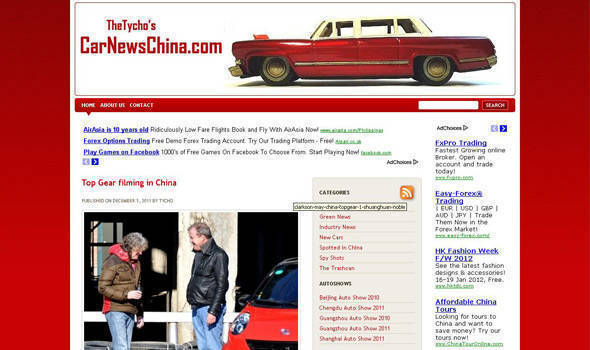 You've asked for it and very soon you'll get it--but only if you download it illegally through torrents--as Top Gear hosts Jeremy Clarkson and James May have been spotted driving Chinese cars.
What's even better is that, probably to get a better feel for the cars, the pair flew to China to drive not just one car.
According to CarNewsChina.com, Clarkson and May were spotted checking out a JAC Binyue, a Great Wall Haval M2, a Shuanghuan Noble (a copy of a Smart Fortwo), a Shuanghuan SCO (a BMW X5 clone) and a Lifan 320 (a Chinese Mini).
What the article didn't mention though is if Clarkson and May dropped by the set of the Chinese Top Gear TV show.
Continue reading below ↓
Recommended Videos