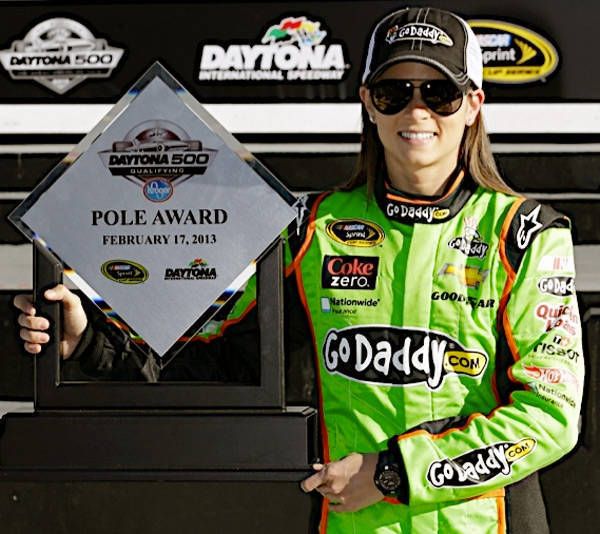 Don't let that sweet face and gorgeous smile fool you: Danica Patrick will kick your butt on the racetrack. Well, she just did that to the predominantly male grid of the Daytona 500 at the event's qualifying session at Daytona International Speedway on Sunday. Her historic feat: securing the pole position, becoming the first woman to do so. That means she will start at the head of the pack in the main race on February 24.
Patrick drives the No. 10 GoDaddy.com Chevrolet SS for Stewart-Haas Racing. She did a lap of 45.817 seconds at 314.3kph on the 4km track.
The head-turning driver became the first female to win pole position in a NASCAR Cup Series race. According to her official website: "Janet Guthrie previously held the record for top starting position by a female in the Cup, twice starting ninth in 1977. The previous best starting position for a female in the Daytona 500 was 18th, also by Guthrie in 1980."
ADVERTISEMENT - CONTINUE READING BELOW ↓
As if to underscore her dominance, Patrick finished ahead of second-placer Jeff Gordon, who only happens to be a four-time NASCAR Cup champion and three-time Daytona 500 winner.
So, you still think women can't drive?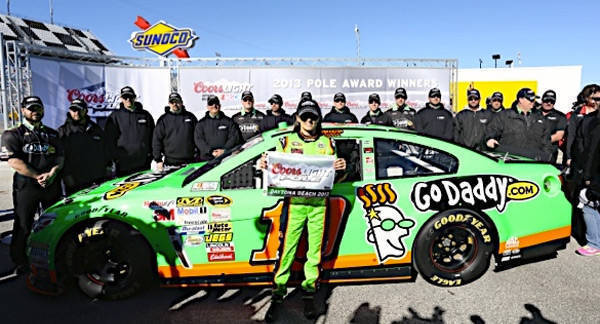 ADVERTISEMENT - CONTINUE READING BELOW ↓
Recommended Videos