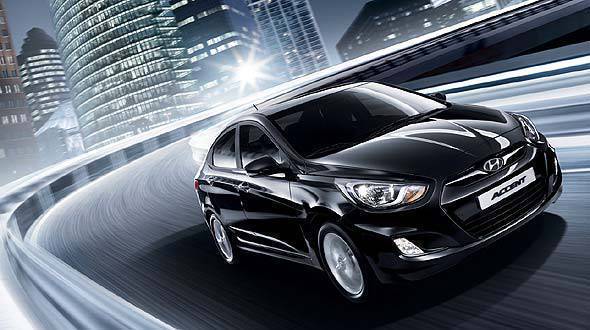 The Philippine sales of Hyundai's passenger cars continued to grow despite the challenges posed by the global supply constraints of the Korean carmaker's vehicles.
Hyundai Asia Resources, Inc. (HARI), official distributor of Hyundai vehicles in the Philippines, sold 7,217 units from January to September to register a one-percent growth in passenger-car sales compared to the same period last year when 7,153 units found new owners.
In September, the Accent led the sales charge as it accounted for 48 percent of passenger car sales and made up 23 percent of Hyundai's total sales. The Elantra is also proving to be popular as it sold 1,578 units or an average of 316 units a month since its introduction to the market in April. The Elantra made up 22 percent of the brand's passenger car sales and 11 of HARI's total sales. Sales of the Sonata also grew by 67 percent to 432 units, making up six percent of passenger car's sales and three percent to total sales.
Despite the strong sales of Hyundai's passenger cars, supply setbacks continue to affect the brand's light commercial vehicle segment with sales down by nine percent as of September 2011. This resulted in total sales dropping by four percent to 14,883 units from 15,575 units for the same period last year.
Continue reading below ↓
Recommended Videos
"With the increasing market demand for Sonata and our new models, Accent and Elantra, Hyundai is strongly positioned to keep our growth in the passenger car segment while we continue to shore up competitiveness of our dealerships and maintain our optimism on our full sales performance with expectations of reduced uncertainty from a stable economy, better supply situation, and improved consumer outlook with the onset of the holiday season," said HARI president and chief executive Maria Fe Perez-Agudo.