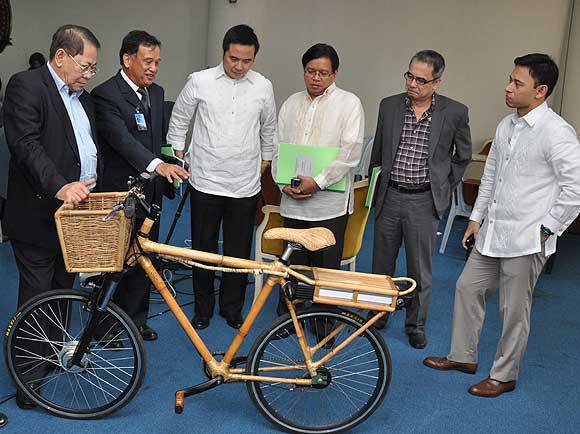 The Congressional Commission on Science and Technology and Engineering (COMSTE) tagged the development of electric vehicles and "green" modes of transportation as a priority project for 2011.

The decision was made during en banc meeting of COMSTE, which is headed by Senator Edgardo J. Angara.

"It has long been one of the goals of the government to become energy independent," Angara said in a statement. "I believe that this can be achieved by promoting innovative projects that can reduce our foreign dependence on fuel and at the same time create a less-polluted, environmentally friendly cities."

The Philippines imports as much as 96 percent of the petroleum consumed in the country. Of this volume, almost 40 percent is used by the transport sector. Citing a study by the Asian Development Bank, Angara said Metro Manila ranks high in the list of megacities in Asia with air quality problems. The Department of Environment and Natural Resources said as much as 70 percent of the pollutants found in the air in Metro Manila are from motor vehicles.

Angara said using "green" modes of transportation such as electric tricycles and bicycles, and hybrid jeepneys and buses would be instrumental in reducing the pollution caused by conventional vehicles that are powered by fossil fuels.

Aside from pushing for the development of environment-friendly vehicles, the COMSTE is also focusing on Telehealth for remote areas and Digital Medical Records, Remote-Sensing for Agriculture, Disaster Science, Biotechnology for Health and food security, and Renewable Energy Systems in 2011.

Do you think there's still hope the quality of air in Metro Manila?
In photo: Senator Edgardo J. Angara, COMSTE executive director Dr. Gregory L. Tangonan, Rep. Joseph Emilio A. Abaya, Rep. Angelo B. Palmones, Department of Science and Technology Sec. Mario Montejo, and Rep. Juan Edgardo M. Angara with the Bambike, a hybrid, electric bike built from bamboo and rattan. From the office of Sen. Angara